I am currently in between my trips out into the forest. I yanked the trunk you see off its perch with the jeep so I can drag it to the house and cut it up for firewood. It is a nice maple that is going to light coal just fine. When I was back there I found some very interesting (understatement) mushrooms (actually, it is fairly common for me to see a mushroom I have never seen before back there.) These photos have not had the color altered in anyway.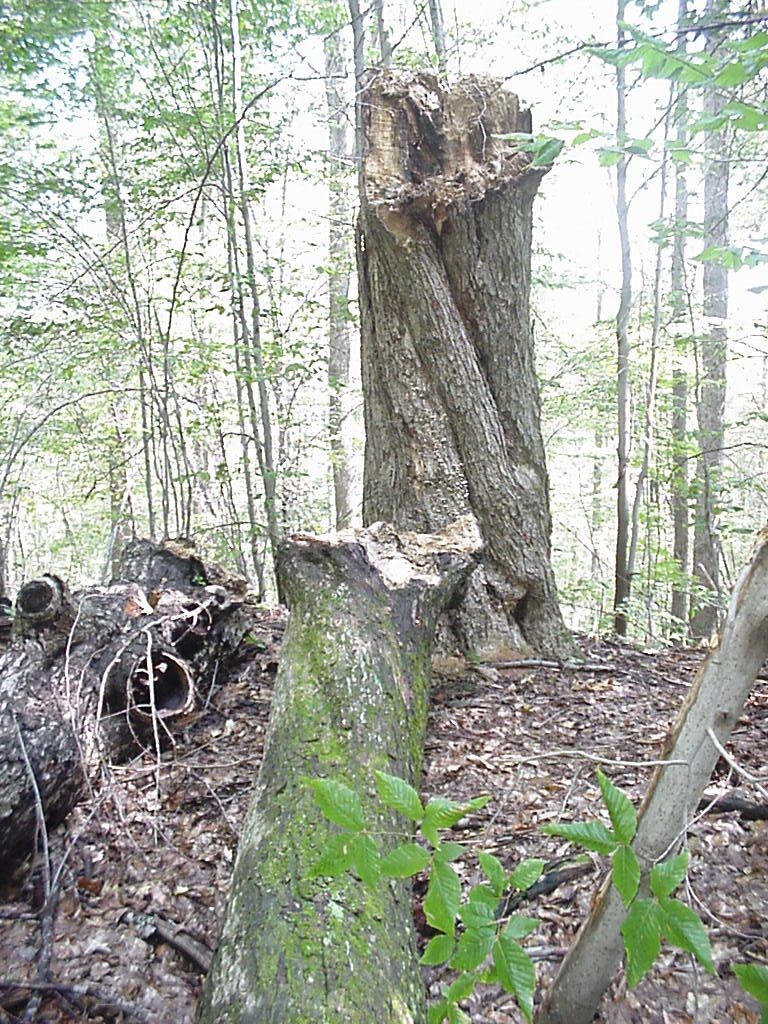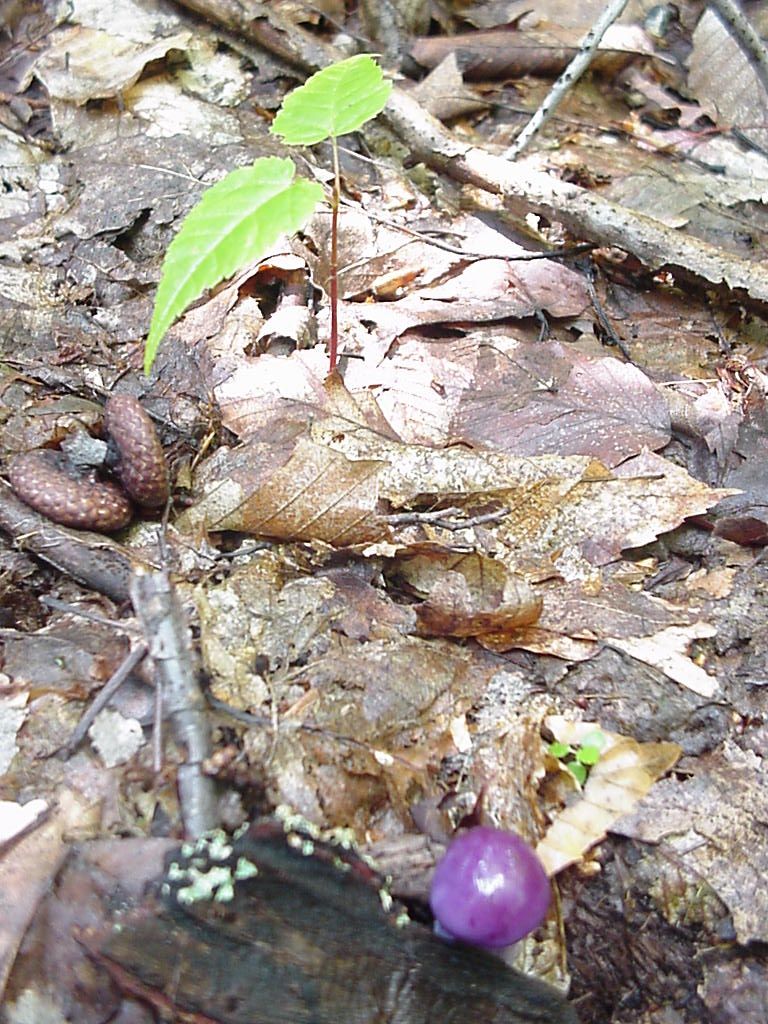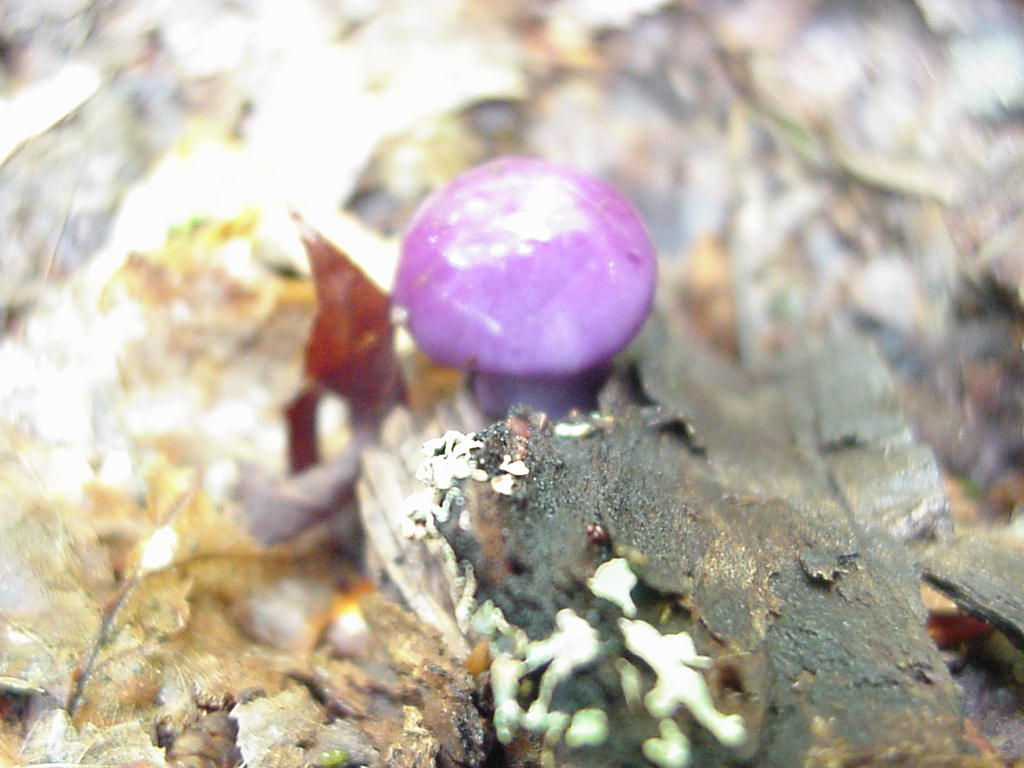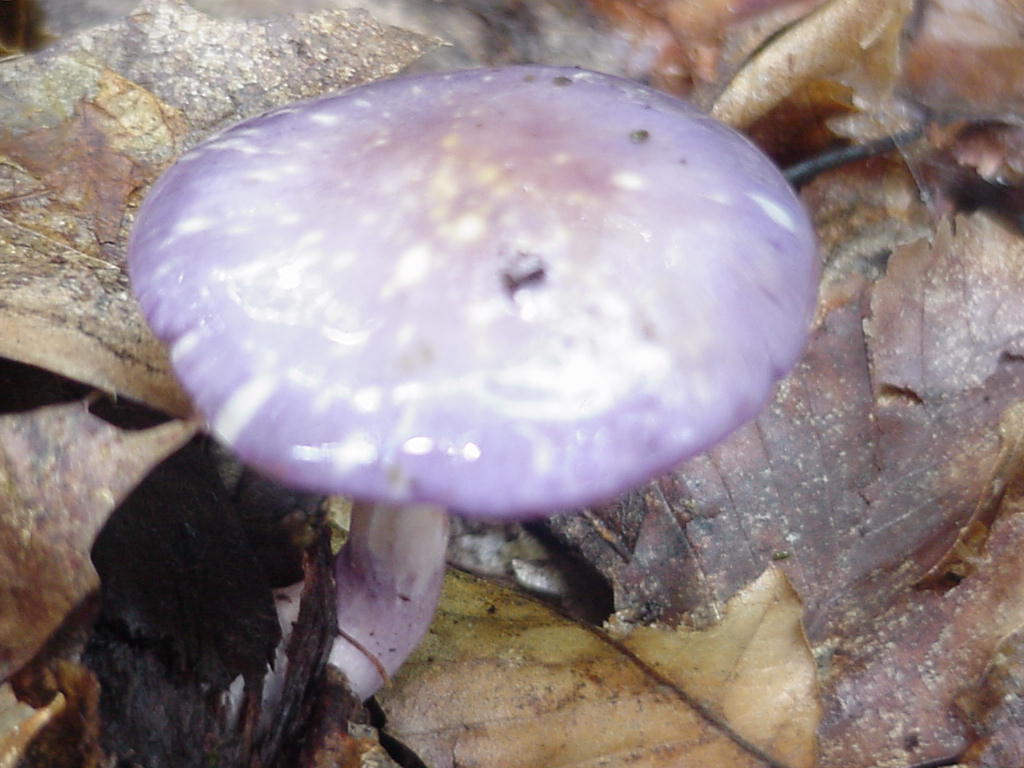 The weather has been unusual. The extended forecast was calling for thunderstorms everyday for about 10 days. The forecast has been pretty much right.
Things are great. The realities of life are something to enjoy right now for the most part. I really slept in this morning. I got up at 7:30. I should have been rested and I know I am now after I finally get the mental wake-up cloud cleared.
Friday night I went to a great auction in Cinncinatus, NY. It was an estate for a guy who collected everything, but mostly unusual tools. So if you can imagine a collectible tool auction and the crowd that would gather discussing what the tool actually was could be quite a hoot. "Some kind of puller" was the defacto answer. It was a good brain tease for some really weird "yankee" tools. I bought a big box of files and rasps, a Geiger counter, misc. hardware will all sorts of things ($1 a box) and I got the light fixtures for the outside of the barn (I was not about to be outbid on those and ended up paying $47.50 for 4.) They were exactly what I was looking for. They are white porcelain with a 660 W (600 volt) capacity porcelain bulb socket. They are going to look great with the pipe coming out of the barn bent up and down into these fixtures. I will use a 200W to 300W (non-frosted) incandescent bulb. Of course, I have all the control wiring running underground to the barn so I will be controlling these lights from inside the house. It will be very nice.
Dwayne and I went and took the antennas off his house Saturday (he has moved out). I cut and split some firewood, plugs and wires on the Subaru, took some more metal to the scrap yard, and used my new power washer. I don't know what I did before I had one of those. I was very hesitant to get "yet another engine" but it will actually save work.
Bonnie and I are planning a trip down to Washington DC at the end of August for the Toastmasters International Convention Speech Contest (The World Championship of Public Speaking) and to meet up with some folks.
I have to get ready for this winter!
Here is a link that is an entrance to to some interesting folks and their job (Communications tech.) Don't miss Bob Zook, Bruce Blackburn and some of the others you will find linked in here.
All of the kids were here at the same time last weekend.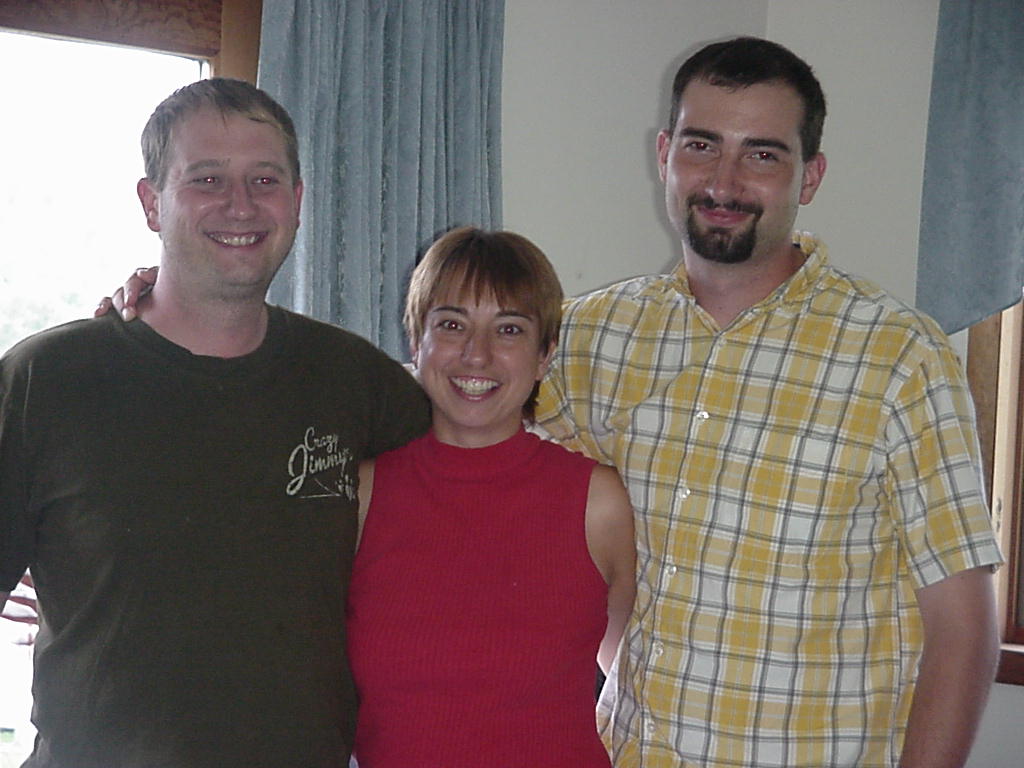 I received the call from Alan at RPSC. I am primary for senior com tech for 2006-2007! I will have the written offer and physical exam instructions in the mail in less than two weeks.
I am going to Antarctica!
Friday the 21st of July I talked to Alan Scoenwald from Raytheon polar services. After some discussion he offered me a verbal job as a SR communications Tech in Antarctica. This position will be some traveling around Antarctic. I am tremedously excited. I have alot of planning to do. We will see how it plays out.
The bonfire was a lot of fun. Friends, family and neighbors came over. I felt like a kid. We dragged one of the old geodesic domes on the property to the fire and although everything was still wet from recent rain we got it burning, safely. G. Mills came down and we worked all day Sunday moving the fire around to areas missed and so forth. The picture of the jeep is a fraction of the scrap metal found in the piles. Everything from transmissions to major appliances to pedal cars to weird old farm bits smashed flat was found.
Definitely, it was a good time. We don't often "slow down" to do stuff like this. Slowing down is a weird way to describe it since there was no slowing down at all and there was a bigger utility goal in mind in removing a junk pile. I guess it was just fun and I will leave it at that.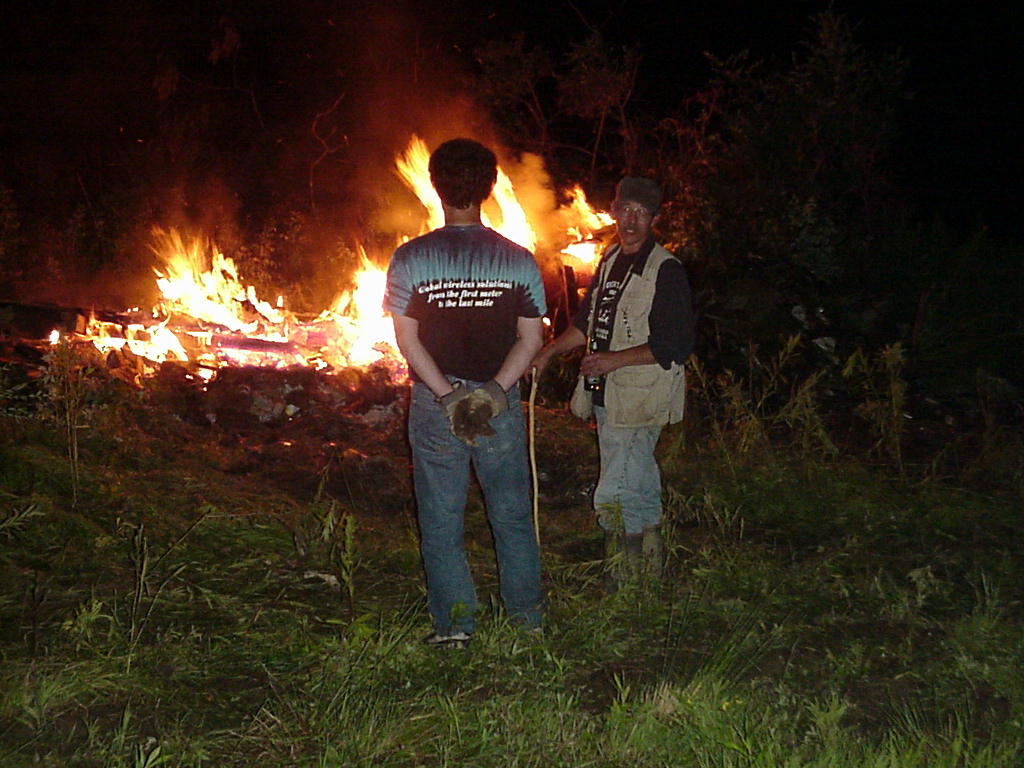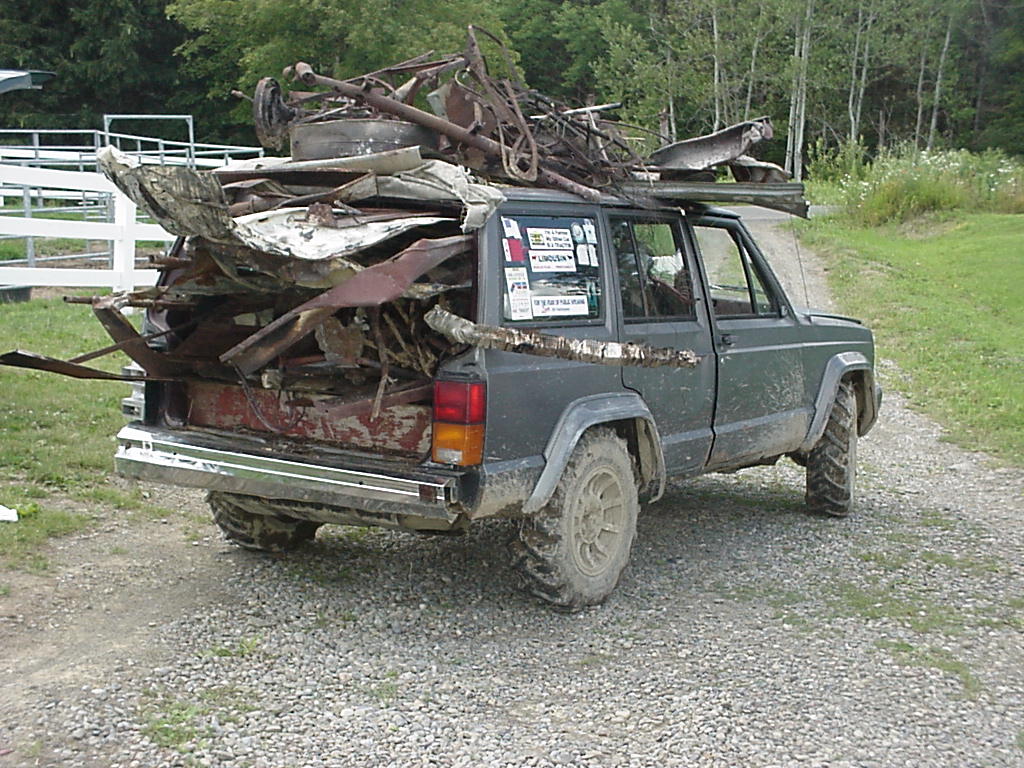 I just finished watching NOVA The Elegant Universe". I love that stuff. Although I cannot understand the equations it is fascinating to think about "who lives in these other dimensions?" Do they exist? If they do, how can we prove that by experiment? The theory of everything may exist right now. We just can't truly understand it in a real world comparison or model. Pretty cool stuff.
It was great letting the llamas into their new pasture. I found it to be a bigger relief than I expected. Things bug us all. We are masters at suppression. The small llama environment bugged me. It has been fun watching them test their new environment. Professor the Alpha seems to have a harder time than the others. He has been confused of how to get into the new pasture when he sees his buddies there. One of the great things about having animals is using them as a model for understanding human behaviors. I think it also the same thing as "Farm sense".
Aries posed for me. Can you see his vitality? I think he grew two inches with the new pasture.
We are planning a bon fire this weekend. I have a spot out in the middle of a 40 acre pasture that I am going to torch. I am calling the fire department to make sure they have started the brush truck recently and that it has gas in it. I plan on moving parts of some old buildings to the piles of junk, brush and trees. It will be safe and amusing. A good time to be an inane simple thrill seeker.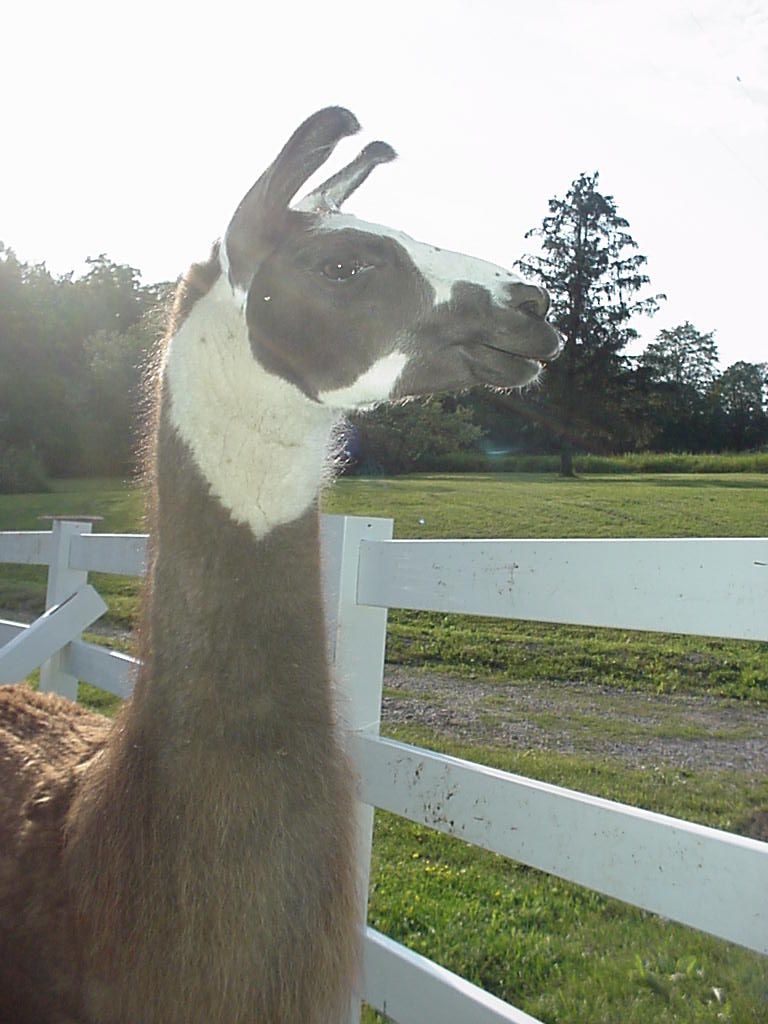 Click pic for video
I am getting there with the fence. I still have to tweak it, but I am getting there. It has been well into the 90s here today. We have to pace ourselves and I took a long siesta with the fan going. I am not sure how the folks in Florida deal with this all the time. I am going to go rig up some temporary gates and let the llamas out. "Chuka Chuka. Who let the llamas out?" Well maybe not the ideal lyric.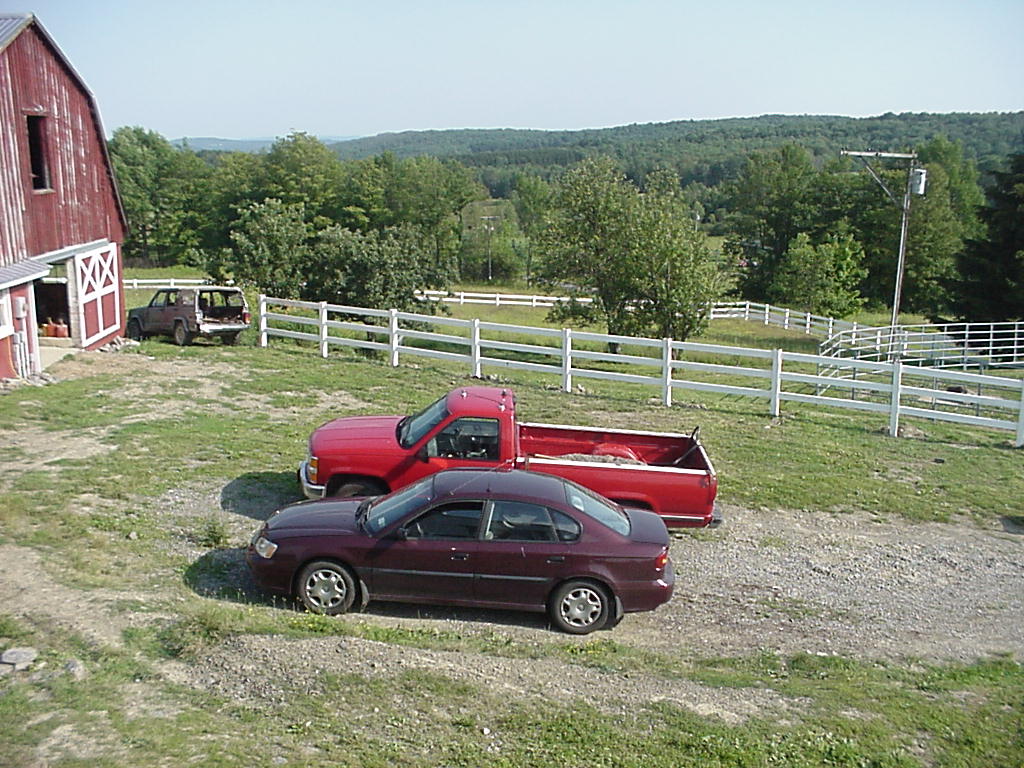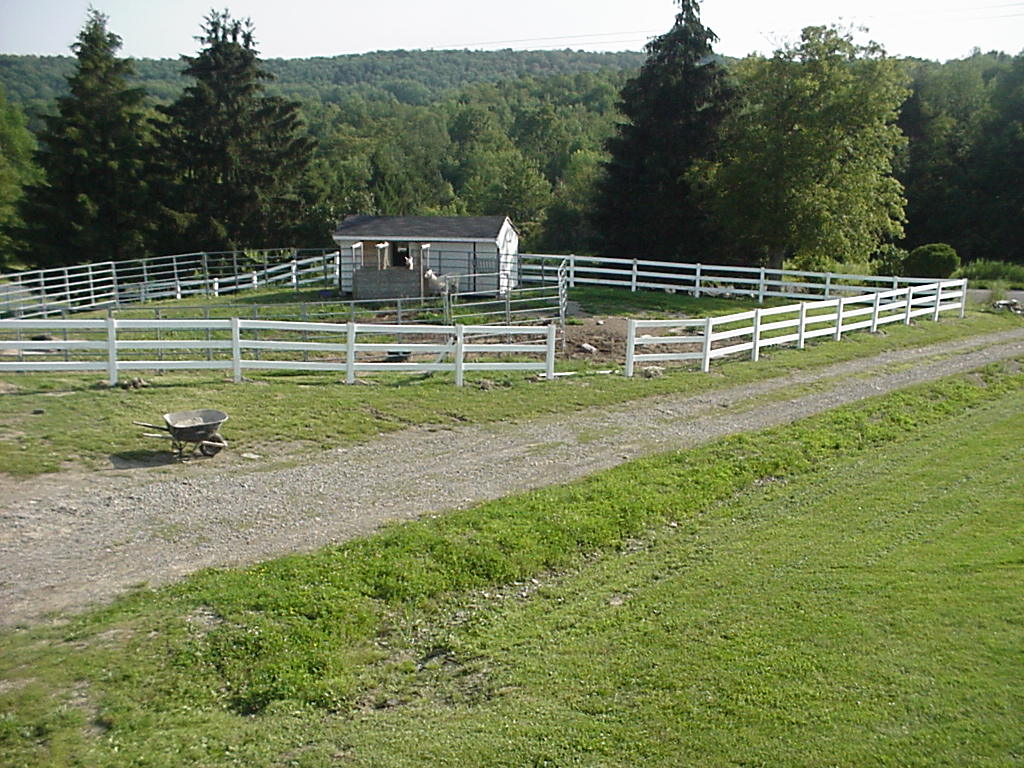 I am gaining on the fence. These pics were taken Saturday. You can see the llama house is moved and the holes are done. I rented a 35 pound demolition hammer to clear out what I thought was shale in the ones I couldn't get the auger through. In a few I did find however some concrete slab from the old house. That made the job go a little slower since I was cutting through 8 inches of concrete with the small hammer. I would have rented a 60 pound jack hammer if I had known. I am taking Monday off. I will have it ready for animals on Monday I hope. Some tweaks will be left and the gates to make, but the animals will have more room.
I stopped over at the Labar's the other night to take some pics of some horses (hor-sees'). This little guy is about 4 days old.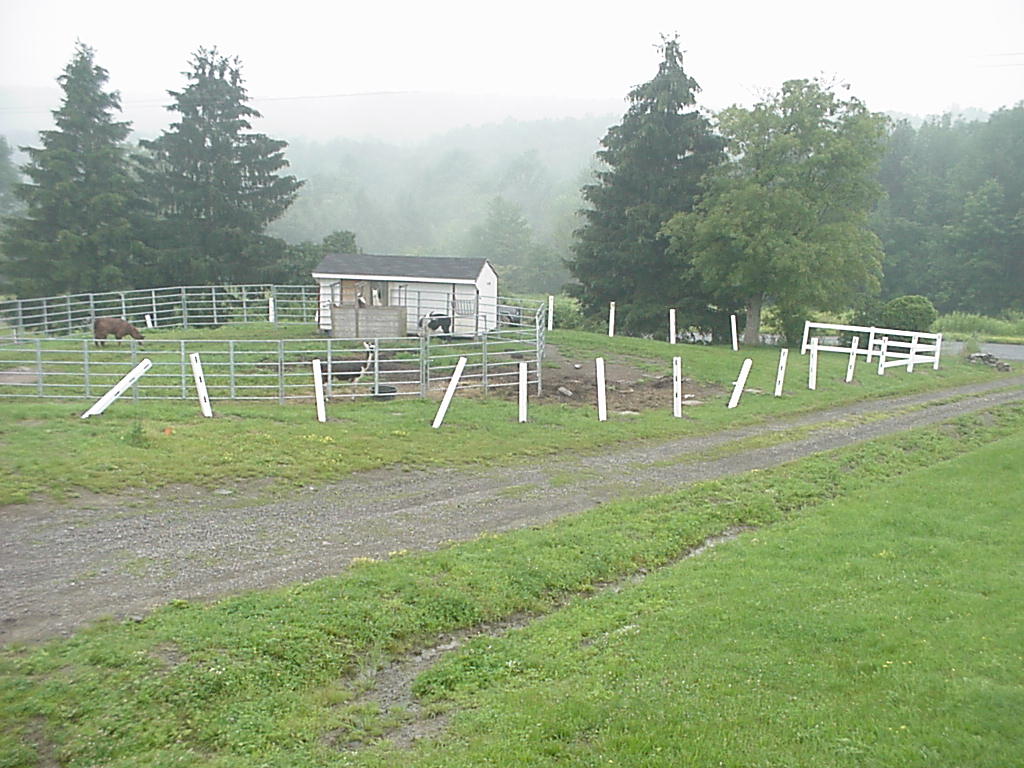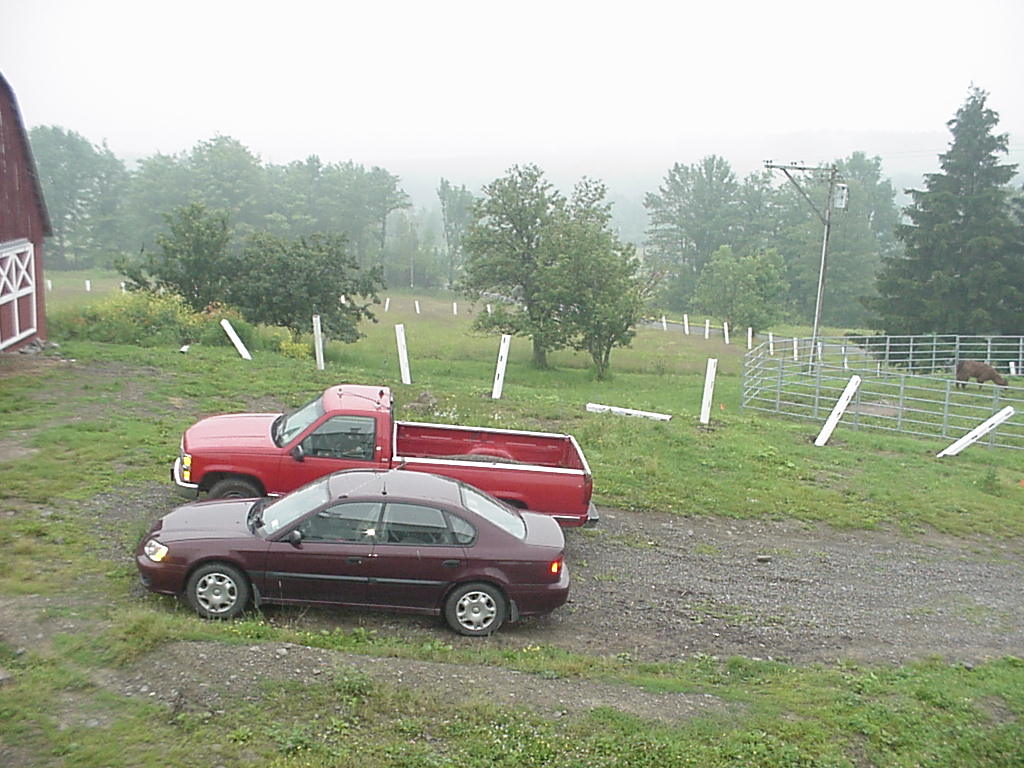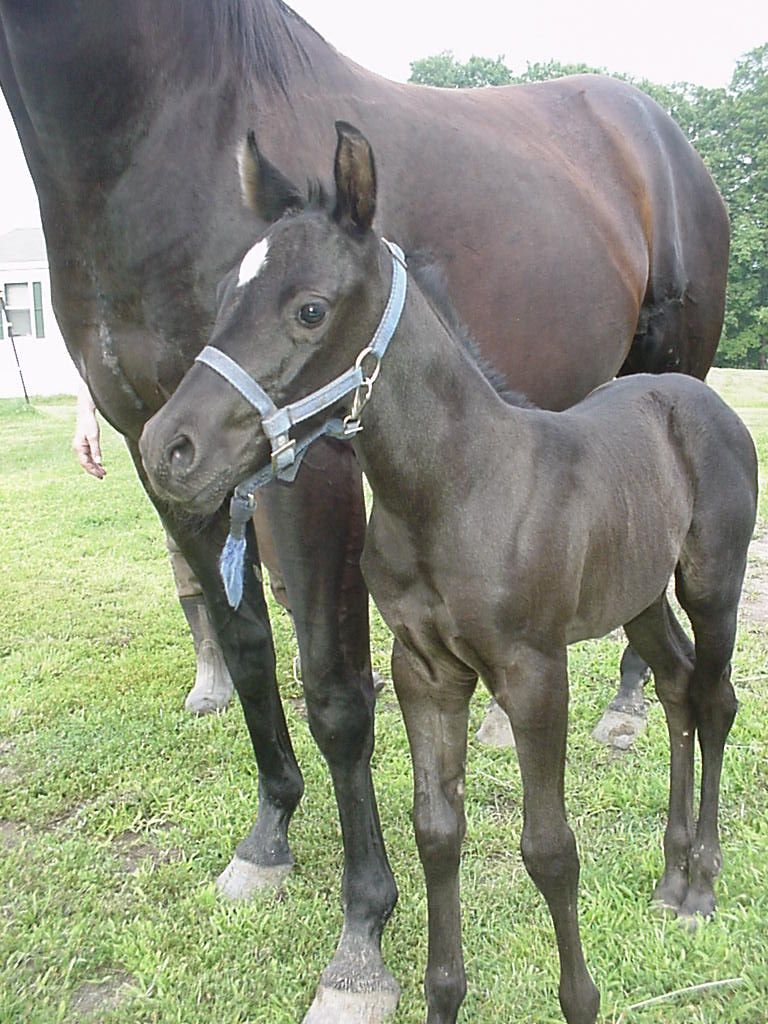 You never have enough time to do the things you should. You always have enough time to do the most important things.
I got the bobcat going again and I have almost all the holes drilled. I will be taking the auger back Monday morning. I still have to assemble the fence, fashion 4 gates and generally get the job done. I am gaining on it. It is amazing what you can get done when you are not studying for a class and working a full-time job.
We have our new llamas, two females named Rosey and Ultima. They settled in with the herd right away. The current animal count: 7 chickens, 6 llamas, and 2 cats.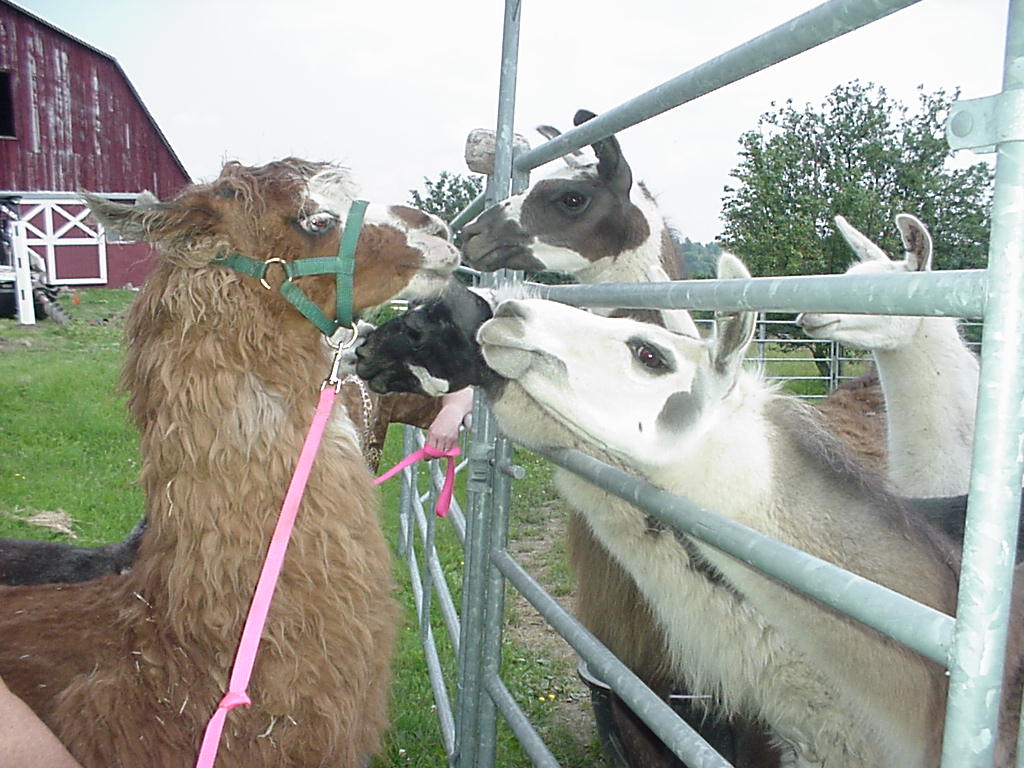 Click pic for video
I have been working on getting fence in. I have maybe 20 more holes and the Bobcat started giving me fits. I am rebuilding the carb so I can get it done on Sunday and get the auger back to Bobcat dealer.
The Tioga kitty is doing well. He has his fur growing back. The vet said if we didn't get any lumps growing back by the 4th of July he had a good chance. We don't feel any tumors. I have to give him another exam. He seems to feel ok. I think he is going to be ok.
Doug, Becky and Ian stopped over for pizza. They are doing well.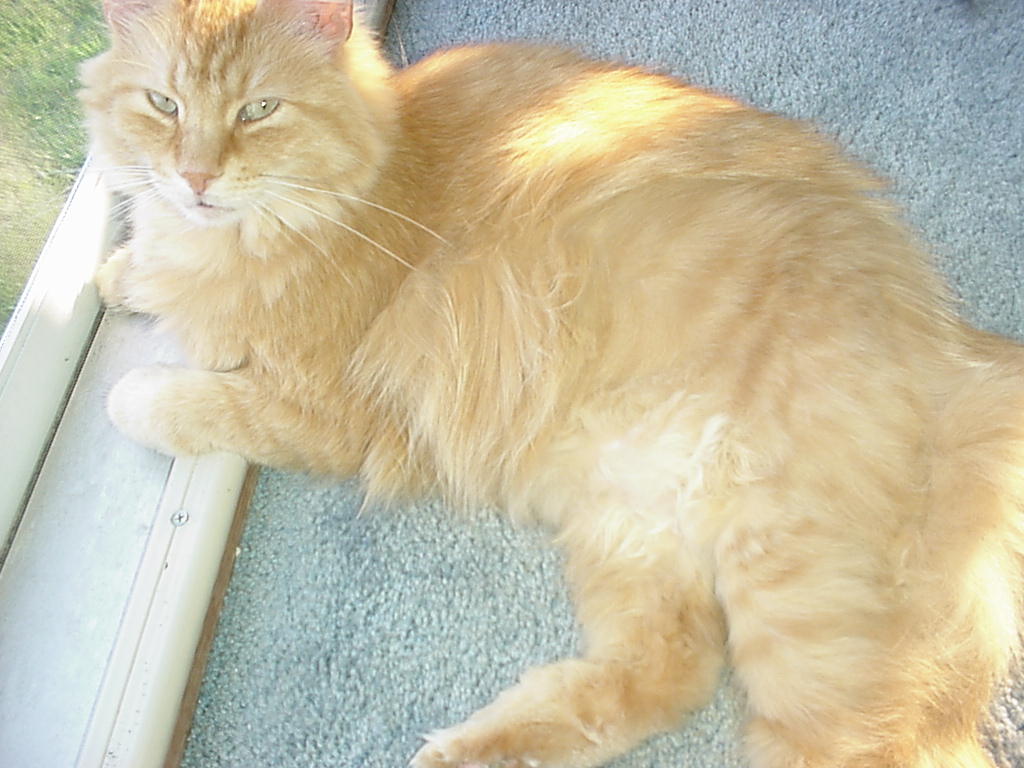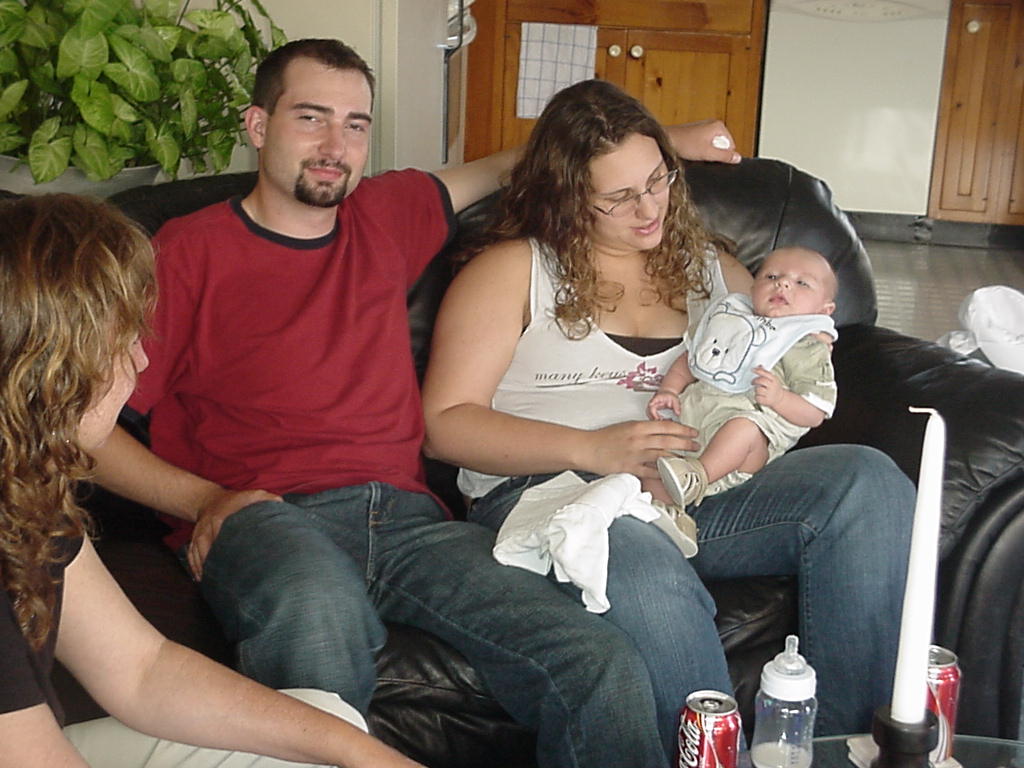 We haven't got our new animals yet. The flooding has disrupted plans of all sorts. I have been working on fences, clearing junk from a field, fixing the truck, and fishing. I went to this lake this morning a couple miles away. I didn't catch anything.