Bonnie and I have had fun watching the Bluebirds out the back window. Today is the day the fledgling is to fly. We watched and watched and watched. I got a couple of decent pics.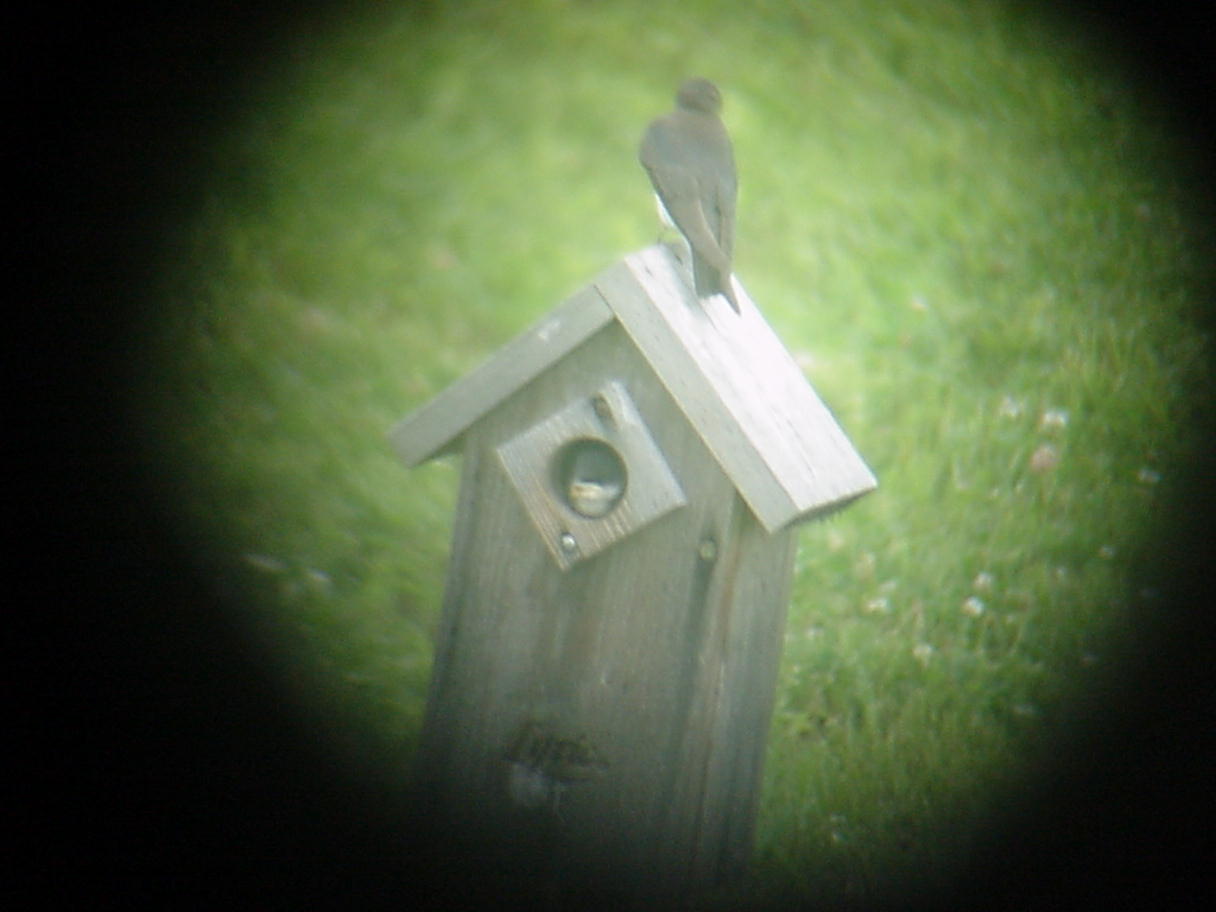 I ran my first ever 5K race this morning over in Smithville NY. Smithville is the town that has a great old unrestored mill. The mill captured my attention when I stated looking for property just after I decided to take the job down this way. I hope someday it gets restored. It feels good to do something that is good for yourself for the first time. You have to get over the natural resistance of something new (the biggest hurdle), plan, execute, and reflect. I have now moved into reflect. It was a marathon for me. I am planning on running in the Berkshire Heritage 5k later this summer too. Maybe another one, if there is another one close by.
I fueled up last night on some of Bonnie's most excellent Oatmeal Chocolate Chip cookies.
My exercise bike generator project is working now pretty good. I ended up using the motor out of a paper folding machine. I still have some testing to do to it to see if I have the right ratios. I am thinking about creating a website dedicated to contraptions I have built over the years. The RIMs machine needs a place to be documented.
I got my computer working again, sort off. What a piece of crap this windows thing is. I have paid all sorts of extortion (paid protection) money to Mcafee and the latest XP service pack 2 and you still get these anomalies. If I wanted to "fix it right" I bet I would have to buy a new computer with a new software install. It is just nuts.
My computer at home has a weird problem. I cannot get the browser to work. I can ping a domain name ok but the browser doesn't work. We got it working last night after calling tech support but it didn't work this AM again. Computers are definately a pain in the neck.
We are getting another pond put in. It is approximately 50 foot oval and 5 feet deep. It is for ducks, asthetics, and for llama fun. We are also ordering 800 linear feet of vinyl fencing. I have a few holes to dig, about 100.