deviantART: Devil_Kitty by ~Devil-Kitty
In the interest of equal time some have asked..."What about the other cat?" The other cat is Resses. I tried to get a shot of her without the devil eyes. It seems impossible though. Resses is pretty much retired.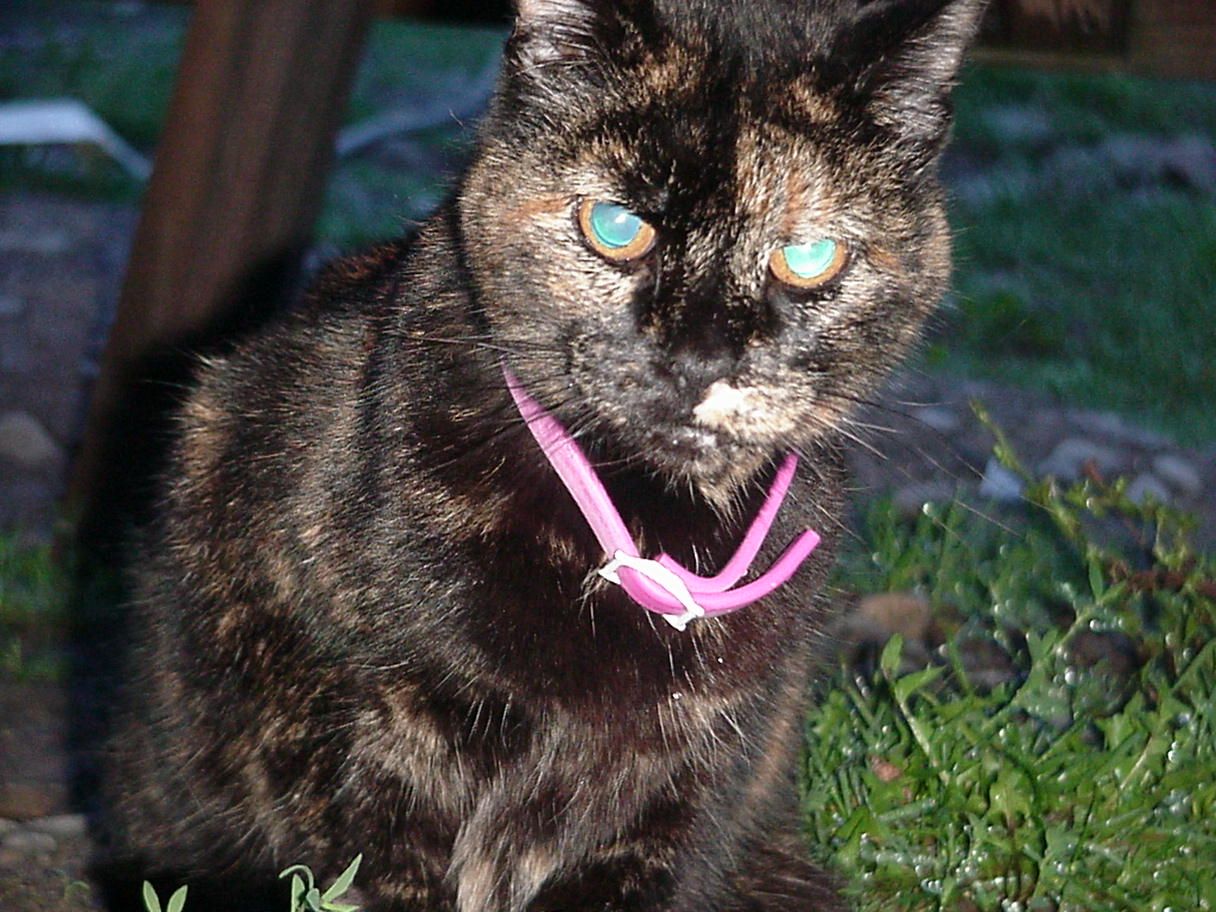 Do It Yourself: House Exterior
I hope it doesn't rain. I have to get the roof covered up. I am on track. I will nailing shingles on half the roof tomorrow.