Tioga is gone. He was in and out of a coma. He did wake up and knew we were there and he purred and purred even though he was so sick. Then he slipped into his coma and we put him to sleep. I looked at hundreds of different cats before picking him. We have no inside pets now. I am not sure how long we are going to be catless. I miss having them around already.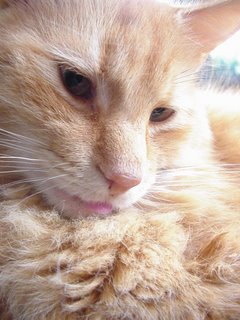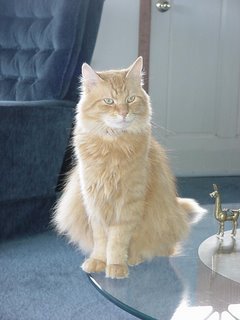 Well, we have made the decision to put Tioga down. He was a great cat. We will be going to the Vet in a little while so we can be there and bring his body back to be buried next to Resses, Fawna, Junior, and Rosey.
I have a lot of photos of Tioga. He was such a great cat. RIP Tioga.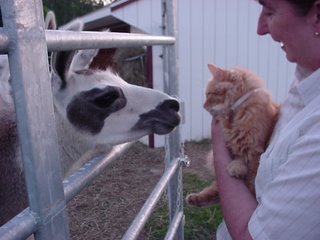 Well, today started off a little different. Tioga the cat was involved in freak accident. I was in the barn and he came in and while I was in the other room I heard the step ladder fall. I suspected the cat's involvement and went to see if he was hurt. He was hurt, bad. We took him to the vet and he is still there. He seems to have taken quite a bump to the head and broke his jaw. We will decide whether or not to put him down tomorrow. It is not looking good. He has been a great cat. He has caught voles, mice, rats, weasels, rats, rabbits and he even killed a rooster. He is the first pet I picked out and named.
The pic with the scar is when he had surgery a couple of years back