Here are some pics from a Cessna 172 from Sidney and Afton NY. Sidney was hit hard by the floods. Numerous significant businesses are under water.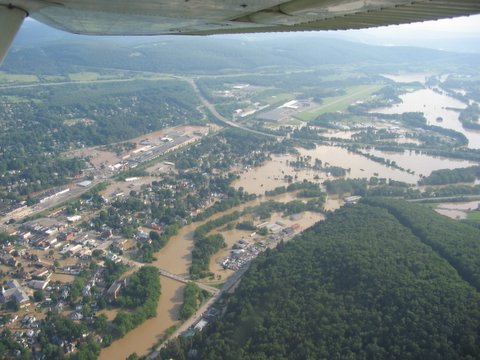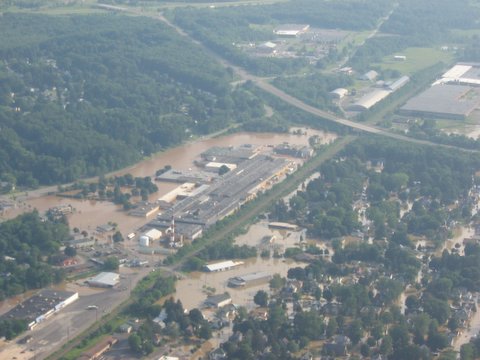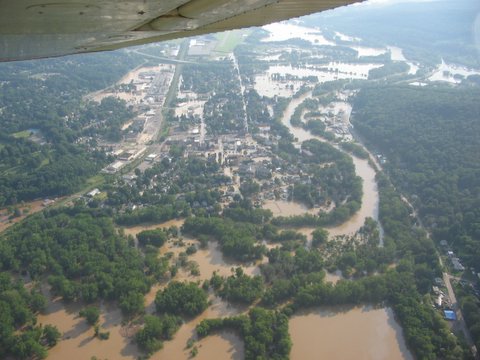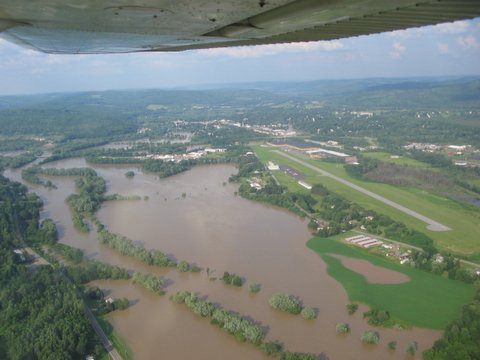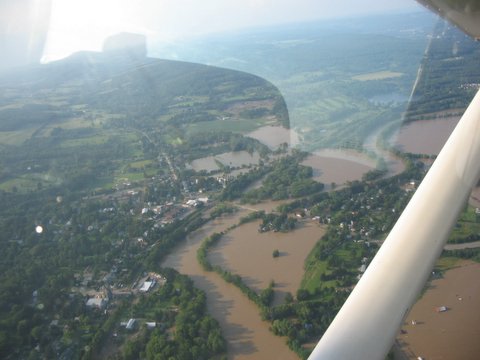 The flood waters are pretty much receeding now. It has been a real event here. Work is closed again today, no electric. I went in for a while then came home. Of course there is a lot to do at home. I checked out our pond yesterday to make sure it was still there. We made out ok. My drainage work of the last couple of years paid off. I know my driveway would have disappeared if I had not done the work. A lot of people are affected around here in one or more ways. This is the worst flood around here since 1935 which spurred on several dams and water management projects. Curiously, I went to see how high Whitney Point resorvoir got and it didn't seem to get even close to the spillway. The video on the national news of the house getting washed down river was in Binghamton.
We are getting two more llamas this weekend, two females.
Today is a bad day in the Twin Tiers area. We are experiencing very bad flooding. There are reports of houses being swept away and so on. Up on the farm we are high and almost dry. Work was shut down today because of flooding in Greene. One of the folks had their car swept away as he was trying to get to work. A Bridge on Route 88 collaped this morning.
The following pic and movie is the Chenango river before cresting (I believe) at about 8:30 AM on Wednesday June 28th 2006. This is unquestionably a significant event. We haven't been to crest yet. Stay tuned.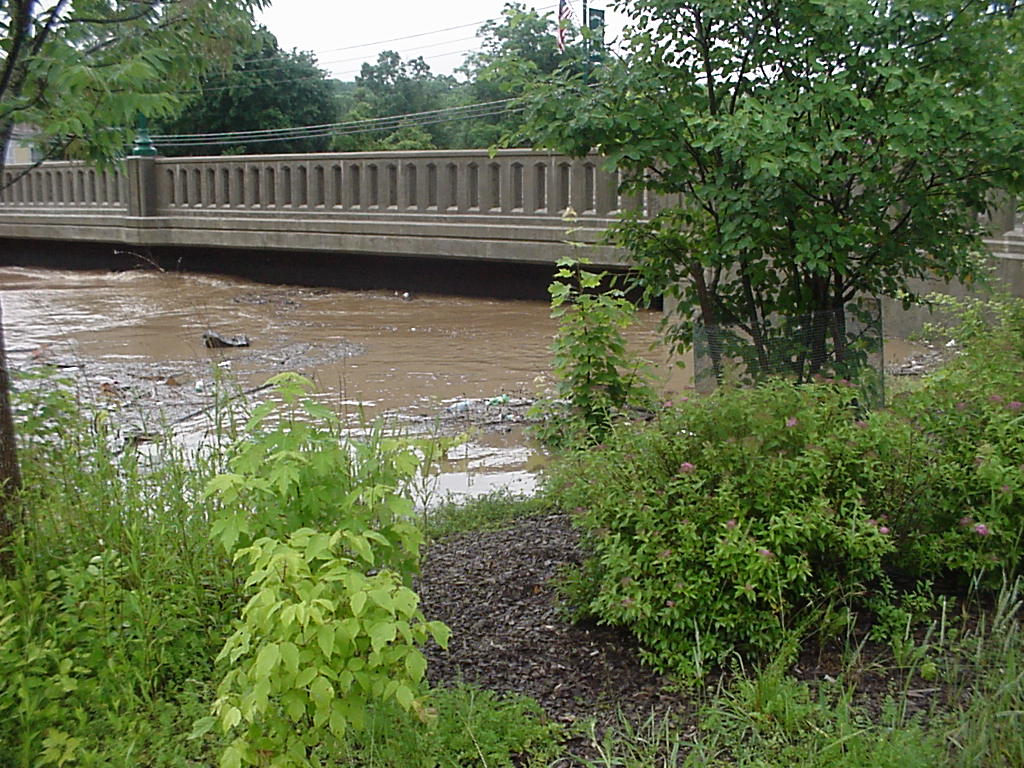 Click pic for video
"It is not the strongest of the species that survive, nor the most intelligent, but the one most responsive to change."
--– Charles Darwin, biologist
Everything is collectable. I have a small fruit label collection started a few years ago. I found this website that is pretty much amazing serving up the art and science of collecting fruit labels. I have several labels not listed on the website.
Fruit labels (starting in the "P" section).
I started on the fence. I rented a good auger setup for the Bobcat. I had to enable the aux hydraulics and all that, but it is figured out and I am getting a process. I will be readjusting what I have in the pics today. I started in the back because I know I am going to get better results the more experienced I get. Setting all these posts in concrete is a real dilemma for me. It feels permanent. I have to get it right. It is just plain difficult. This morning I decided that this is another job that cannot be done with just one person. There are too many points to look for to make it true. Just like with all the other projects I have done, I am not going to be able to look at a fence the same way again. 89 more posts to go.
It is Field Day weekend as well. There is a Field Day radio contest thie weekend (almost all weekends have some radio contest). Field Day is a traditional time when amateur radio operators setup a radio station away from their normal station and/or get on the air using their own power. It is fun. I am monitoring 14.234 MHz for my chance to talk with the folks at the South Pole Station. The conditions haven't been right yet.