Today I MC'd Carol Thau's retirement luncheon. I have done quite a few of these in the last couple of years. I am particularly in debt to Carol for volunteering as the acting mamager on my behalf when I was in Antarctica. She did a great job. Good Luck Carol.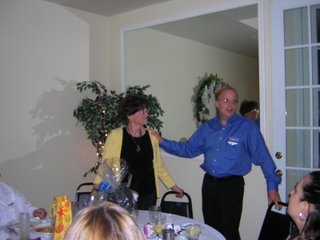 In taking a walk around Greene NY during lunch the other day I gathered proof that the community is caught in some kind of time bubble. Check out the gas prices on the sign, the early 60 ford that has not succumb to the tin worms and the stove from yesteryear.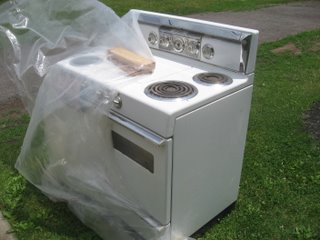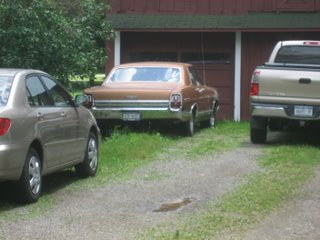 <
The word miscellaneous is an evil word.
This word is a handy excuse to sweep information under the rug, hide information in a desk drawer or otherwise cop-out of organization work. Miscellaneous is a usless word and concept. There is sorted and unsorted.
Advice: remove misc. from your thinking. Organized thinking begets organized information and the other way around. The information paradox is pervasive. Break the cycle. Ruthlessly categorize.
Another weekend over. The scrap in the picture sold for 150 bucks this past Saturday. Amazing how high commodities have got. Hang on. The economy is in for some twists. I was all set to invest in forign currencies and I held off because of fear. Wouldn't you know my fears were warranted. The dollar started gaining some strength back. I lucked out there. I have to remember that.
I was bit surprised how easy I got the scrap to the scrap yard. I used the tractor to drag the metal scrap out of the hedgerow (way back on the property), the bobcat to load onto the trailer and the truck and trailer to get it to the scrap yard. I seem to be set up for this stuff. It took less than two hours from end to end.
The llama shearer will be here this weekend. I am going to look at a D6 dozer too. The dozer may be helping make some new ponds and what not.
The projects on the list are going well this summer. Like always there are steps forward and steps back on the roads of progress.
It is very different being single. Very different.