The llamas haven't been on the blog too much lately. Professor is looking smart. Aries is showing his fine taste in latin subject matter art. He is quite discriminating and astute. Amy the cat is on mouse patrol.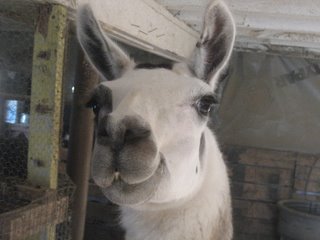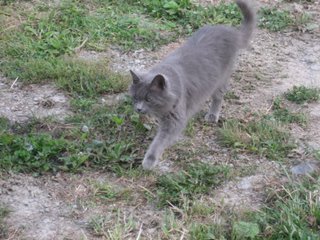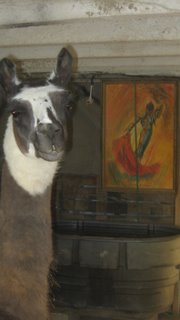 The llamas are all washed and nice. They were getting grungy. The cold water slowed them down a bit. They were all pretty well behaved. I got some hay from my neighbors and talked quite a bit about farming. I learn quite a bit every time I have the opportunity.
Here is a fascinating link that shows the future I suspect, four-dimensional space. I suspect when we start working and playing in the "matrix" we will have plenty of opportunity for maneuvering around four-plus dimensional space.
http://www.sciencenews.org/view/generic/id/35740/title/Seeing_in_four_dimensions