I mailed in all my Medical stuff today to become PQ'd. There was a bunch of arcane information to gather. It took a couple of weeks to get it all. It appears a lot of it would be good for research statistics not much else. For example, there is a very strange prevelance of gall bladder problems for people who winter over in Antarctica. No one knows why. Gathering additional data can help figure things out. There has been a lot to do. I have have had as many injections as trips to medical buildings. I have to thank Chris at Parkway dental and the folks over at Dr. Kennedy's for helping me get all this done when everyone else is waiting months for appointments.
I am off to San Diego Sunday for a couple of days for a conference. Thursday when I get back I have my last Dentist appt. before submitting my dental work (and xrays) for getting PQ'd.
I don't think the Resses cat is going to make it until I deploy. She is very sick. She has been taking water but nothing else. She is quite old; I remember when we got her. She was about 6 inches high. She has been a healthy spirited cat. We are all going to miss her. But she is not gone yet.
I am looking forward to the adventure. I look forward to adventures that many don't realize are adventures. They say no one comes back the same. I say no one leaves the same after being PQ'd.
The pic is from last winter with the Resses and Tioga stove-bonding.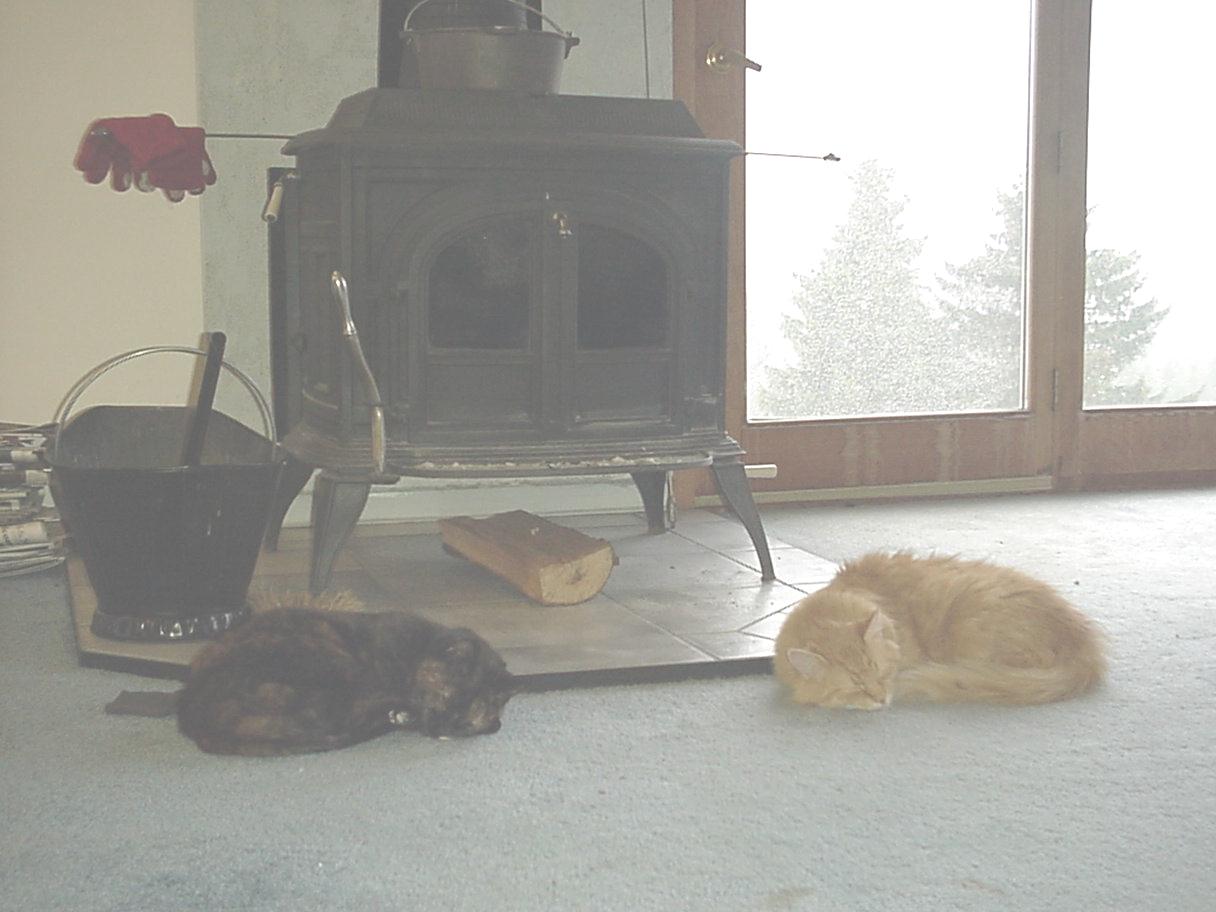 I should be physically qualified (PQ'd) next week. I recovered from my teeth extraction quite fast. My bite has changed and that has given me a bit of discomfort. I have one more doctor visit (I think) and one more dentist visit. The next step after being PQ'd is receiving plane tickets to the ice. My POD (point of departure) is Binghamton NY. I will fly commercial to LA and then to Auckland and then to Christchurch NZ. I will be in Christchuch for a couple of days with orientation and we have to wait for weather, logistics and get my ECW gear (Extreme Cold Weather). From Christchuch I wil get on a Air Force C-141 (most likely) and fly to Mactown. Mentally I have moved from extreme excitement to a more subdued cautiousness. It will be a very different experience. You just cannot mentally prepare for the unknown. The humdrum boring issues are the ones to be cautious of, missed flights, lodging problems etc.
This is a flower arrangement the grandkids made a couple of weeks back.