I bought a new digital camera. The thing has so many features. All I want is to be able to take some photos, jeepers. I ended up with a Canon SD 700is. I was looking for a small, hi res cammera. I will still be using the good old Sony Mavica but this one is a lot more mobile. It fits in a small pocket and with a 2 gig card I will be able to put hundreds or thousands of photos on it without screwing around.
I ran in the corporate challenge the other night. I finished the 5k in 25:30. The cool thing was that I did not push my heart rate to maximum. Although it was not what you would call relaxing, it was not stressful. I am going to be getting my time down, but it is going to be a fair amount of work to do it. I think if I keep my work out routine consistant It will come. It just takes a while.
The weather is supposed to be great this weekend. My list is long. The lawnmower mower deck is broken, the Bobcat tire has a hole, llama house needs leveling, the fence needs straightening, firewood needs chopping, and the car get new brakes (front and rear), as well as an assortment of other items that are written on the 3 x 5 card that is in the other room.
Meet Rosey the llama. We are going to have the llamas in the barn this winter. I have to figure out some lower maintenence living quarters. The llamas are getting into the chicken feed and the chickens don't like it one bit. Of course the chickens have been getting into the llama feed all along.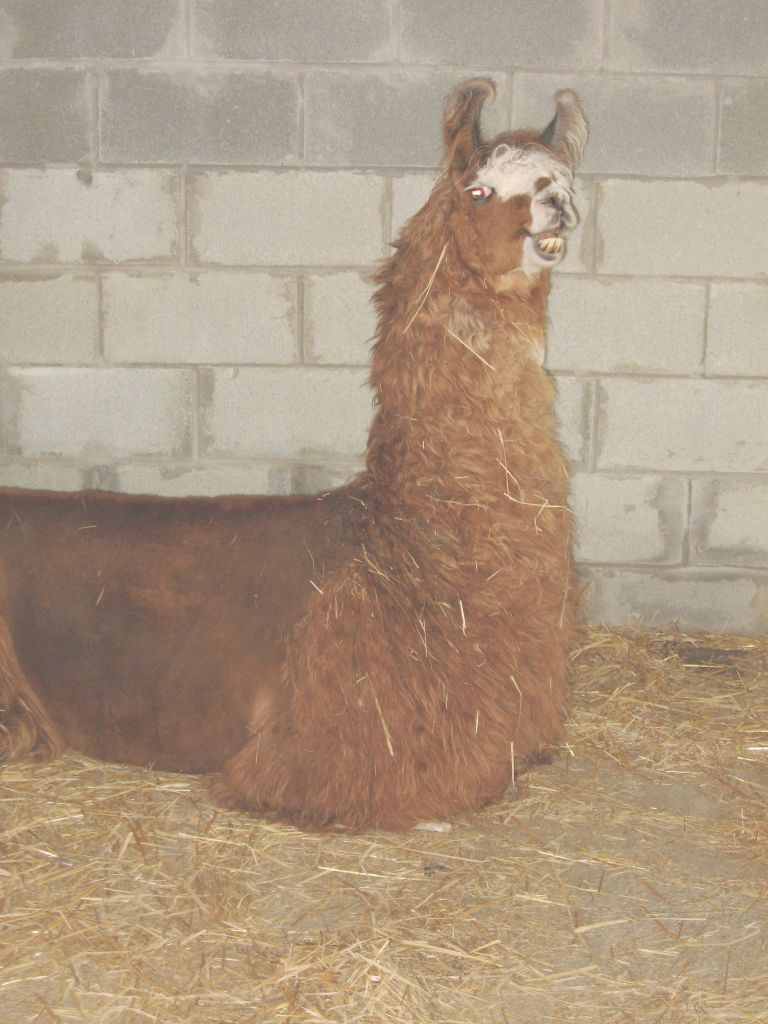 I am currently in between my trips out into the forest. I yanked the trunk you see off its perch with the jeep so I can drag it to the house and cut it up for firewood. It is a nice maple that is going to light coal just fine. When I was back there I found some very interesting (understatement) mushrooms (actually, it is fairly common for me to see a mushroom I have never seen before back there.) These photos have not had the color altered in anyway.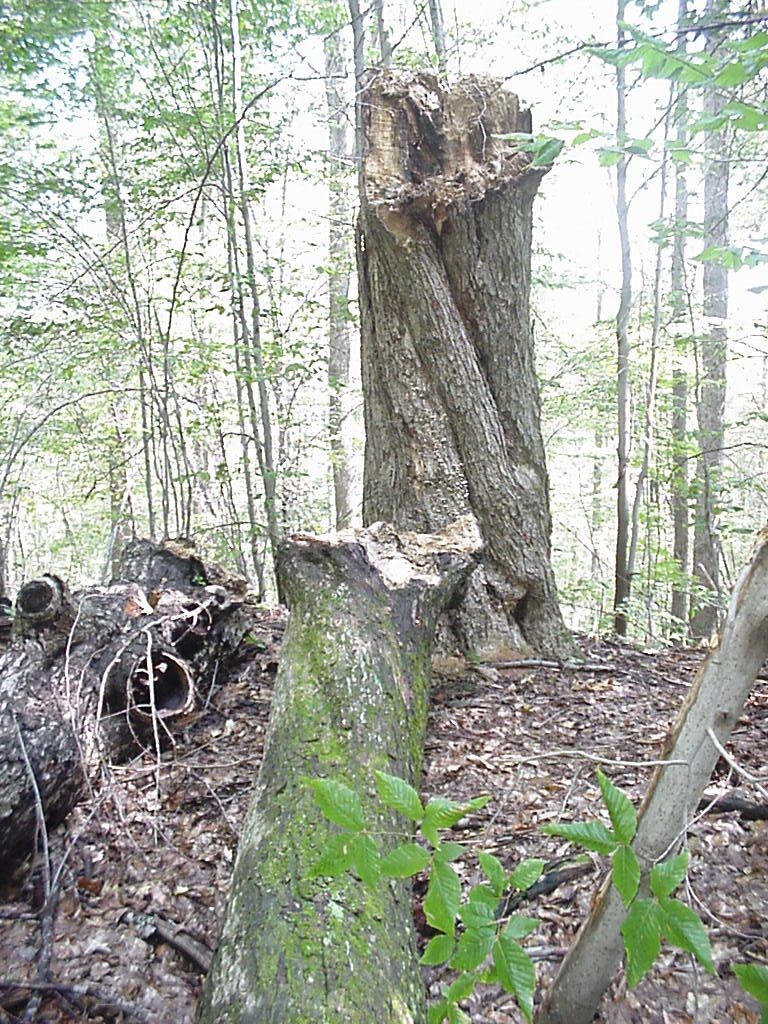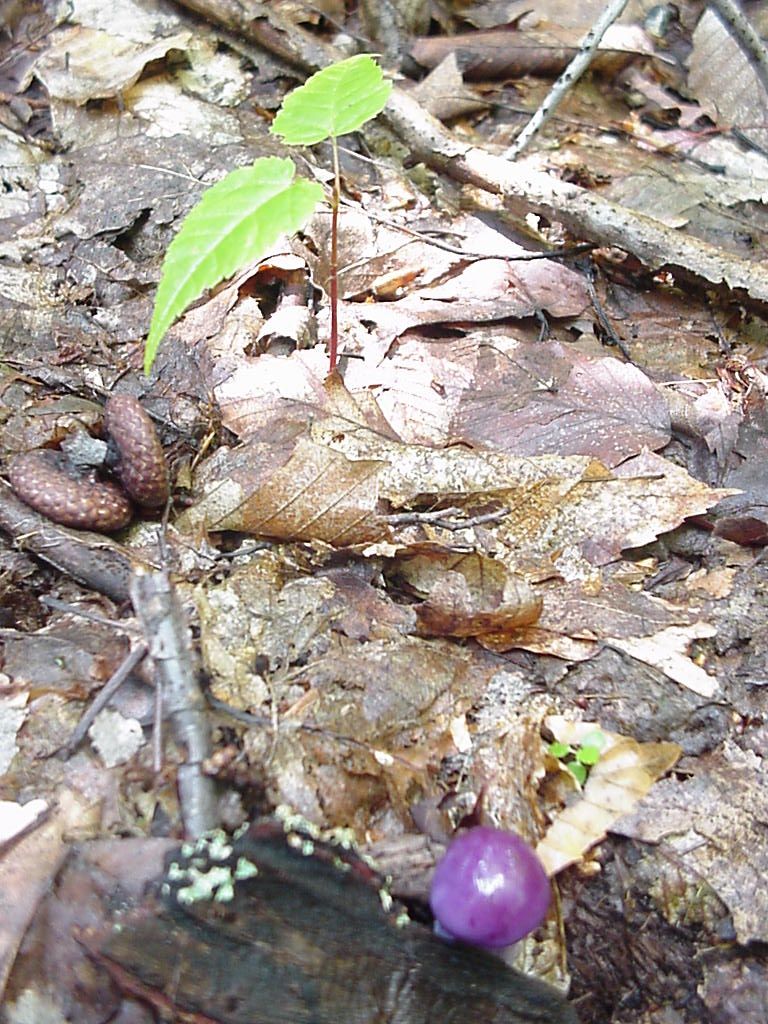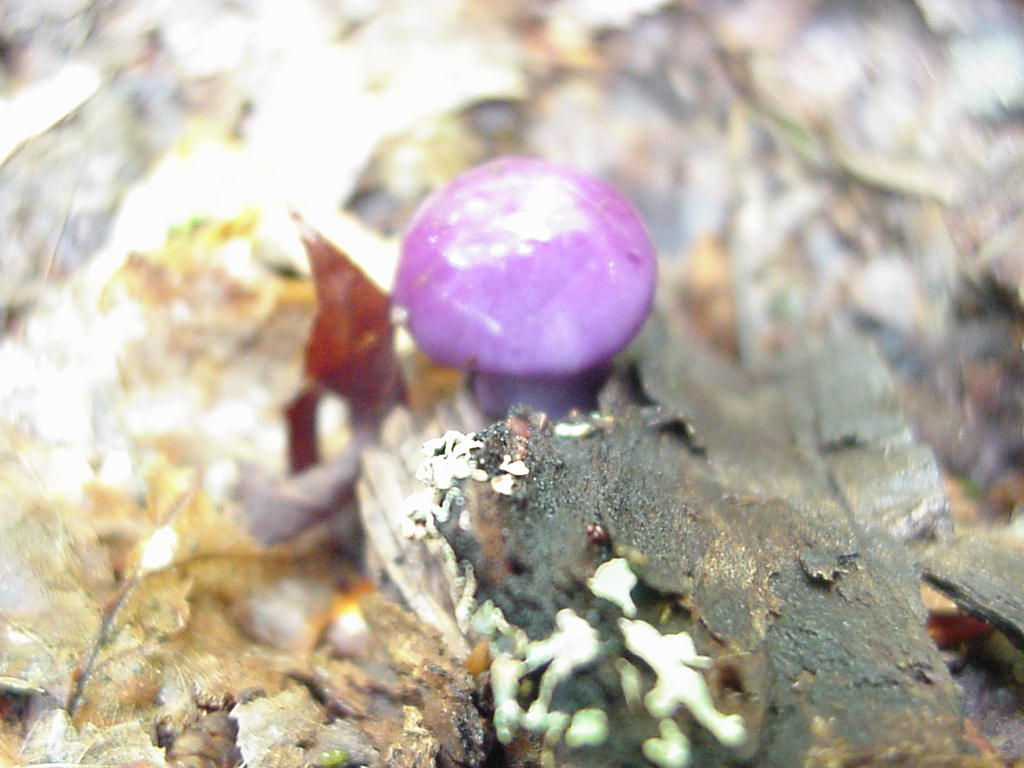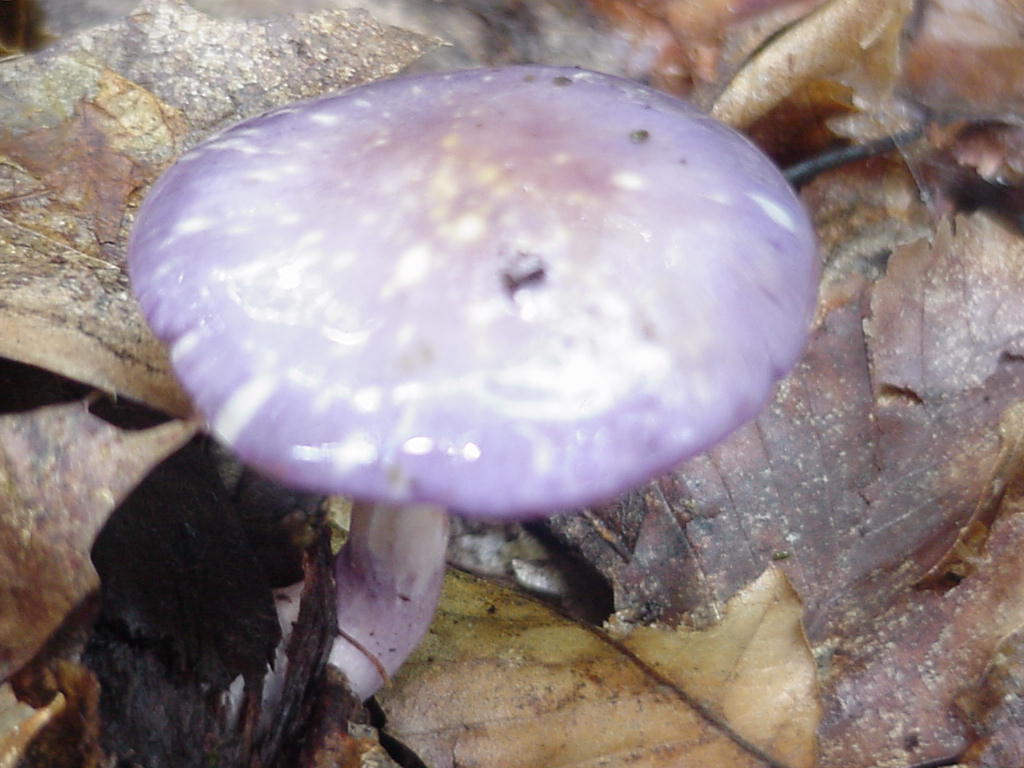 The weather has been unusual. The extended forecast was calling for thunderstorms everyday for about 10 days. The forecast has been pretty much right.
Things are great. The realities of life are something to enjoy right now for the most part. I really slept in this morning. I got up at 7:30. I should have been rested and I know I am now after I finally get the mental wake-up cloud cleared.
Friday night I went to a great auction in Cinncinatus, NY. It was an estate for a guy who collected everything, but mostly unusual tools. So if you can imagine a collectible tool auction and the crowd that would gather discussing what the tool actually was could be quite a hoot. "Some kind of puller" was the defacto answer. It was a good brain tease for some really weird "yankee" tools. I bought a big box of files and rasps, a Geiger counter, misc. hardware will all sorts of things ($1 a box) and I got the light fixtures for the outside of the barn (I was not about to be outbid on those and ended up paying $47.50 for 4.) They were exactly what I was looking for. They are white porcelain with a 660 W (600 volt) capacity porcelain bulb socket. They are going to look great with the pipe coming out of the barn bent up and down into these fixtures. I will use a 200W to 300W (non-frosted) incandescent bulb. Of course, I have all the control wiring running underground to the barn so I will be controlling these lights from inside the house. It will be very nice.
Dwayne and I went and took the antennas off his house Saturday (he has moved out). I cut and split some firewood, plugs and wires on the Subaru, took some more metal to the scrap yard, and used my new power washer. I don't know what I did before I had one of those. I was very hesitant to get "yet another engine" but it will actually save work.
Bonnie and I are planning a trip down to Washington DC at the end of August for the Toastmasters International Convention Speech Contest (The World Championship of Public Speaking) and to meet up with some folks.
I have to get ready for this winter!
Here is a link that is an entrance to to some interesting folks and their job (Communications tech.) Don't miss Bob Zook, Bruce Blackburn and some of the others you will find linked in here.
All of the kids were here at the same time last weekend.