Directional Drilling: Leaders in Directional Drilling
I havn't blogged much this week. Fawna is slowing signs of slight improvement. However, she still cannot stand up by herself. I will give her an accupuncture treatment again today. I am also bring the temp in the llamahouse up to 80 today to see it that helps her any.
We ran out of coal and wood this week. Bonnie and I agree that we really missed the stove heat. We will be back in gear this weekend with wood and coal.
Fawna is doing a little better. She still cannot get up on her own but we are hopeful she will be able. We got some more acupuncture needles (controlled in NY, I wonder if pins are..) I will give her the acupuncture treatment tonight or tomorrow.

Car Talk: Windows Media
Fawna was terrible last night. Today she is much better. WE are trying to figure out why she was so bad last night. Me may never know. Today it is 30 degrees!!! Above zero!!!!! The boys were frolicing and pronking. By the time I got the camera they were just running around a bit. It is so much fun to watch. Click on the photo for a short video.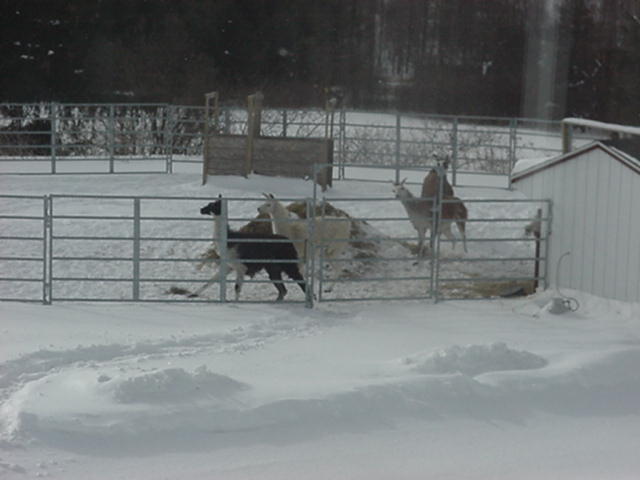 Click pic for video