Well, it is less than 24 hours before I get underway. I am meeting Bill Hackos in Denver Sunday night for dinner. We always have some good conversations, He is a astrophysicist that turned technical communicator guru. Bonnie and I are packing tonight. The way things went at work today I didn't get home from work until 6:30 tonight. The folks had a pizza lunch for me today. I am still stuffed.
I figured in the next seven days I will have 28 hours of flight time. Not an incredible amount, but certainly a lot more than usual.
This picture shows some folks pulling coaxial radio cable Antarctica style. Photograph by: B.K. Grant, National Science Foundation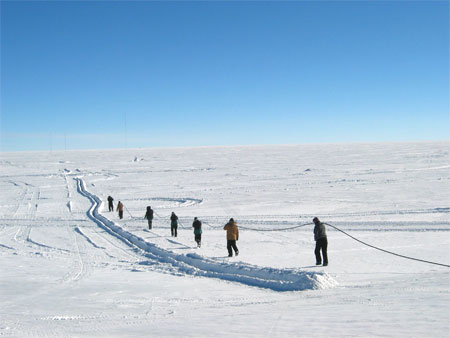 New Southpole Station Webcam! This has just come on line. You can see the new station that is just getting finished.