I went to Boston for work Friday. I stayed at my Dad's Friday night and came home Saturday. On the way back from Boston I stopped at my favorite secret town from my childhood in NY state and took a couple of pictures. I can't tell you where it was. Because it wouldn't be a secret any longer.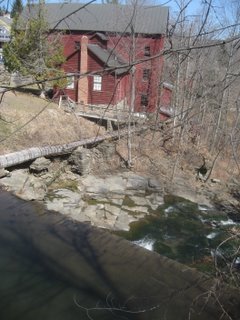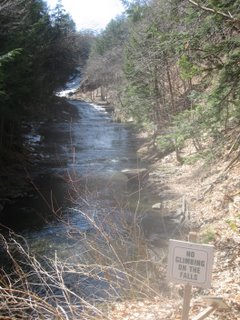 I predict that the Dow will be at 9400 before December 2009.
Here are a couple of videos from Playa Zancudo Costa Rica.
Spring officially starts in about an hour and a half. It was a long winter. There wasn't that much snow nor did we get record low temps, but it was hovering around zero or below zero degrees for weeks and weeks and weeks. Good ridance. It was good to take vacation that first week in March as I did last year. The benefits are a combination of daylight's savings time changing, weather breaking up North and the respite of the Winter fatigue. It worked well this year. It is the way to enter spring.
My hard drive is causing me trouble. My computer has been open on the desk for a few days with the hard drive kinda hanging out. CHKDSK won't run. It runs to 74 percent and hangs. It is a weird one. I bought a new hard drive. I will reformat everything and it will be good for another year. The computer needed to be cleaned out anyway.At least I don't loose a lot of data like I used to in he old days.
I am headed to the scrap yard tommorow. I have pretty much picked clean the fields of scrap metal this year. I only found one old tractor tire. I have the new jeep, well... "off the road". The old jeep has been picked over and off to the scrap yard.
Check out the one armed baggage handler guy at the Golfito airport.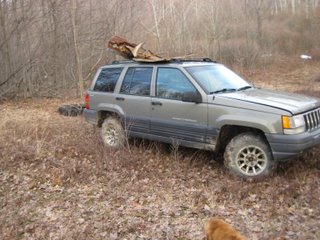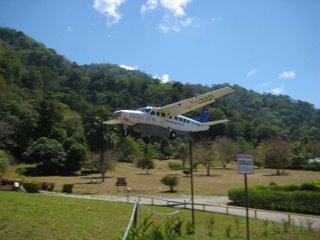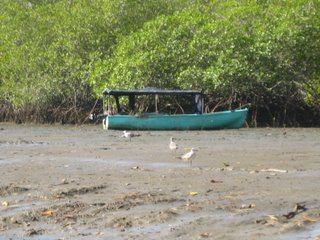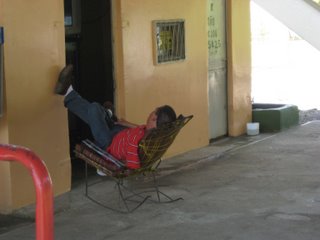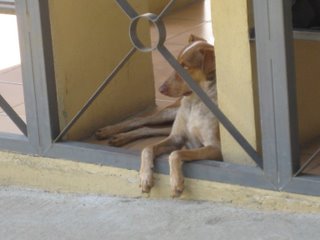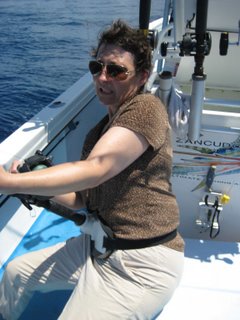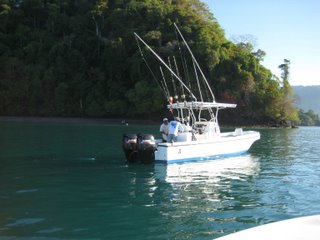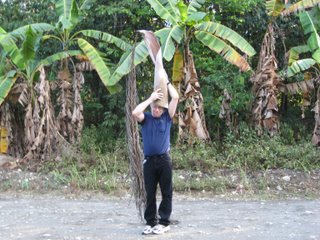 Yeah we are back. Sorry for the delay. What a great trip. I have lots of more pics to post. Luckily we had left before the big earthquake. Interestingly. the epicenter was right where we went fishing.
Here are a couple for starters. I had a pretty good seat on the plane ride huh? It was a great ride in a Cessna 208. It was very interesting for me and time flew watching the pilots. I learned a lot about turbine power plants. We caught 14 sailfish in one day. Fishing was excellent! The smallest one was about 80 pounds. The largest was over 15 feet long! In thinking about the fishing trip I realized the expereince cost more than my first boat. Then I thought then that the fish were bigger than my first boat. We caught well over a thousand pounds of fish. I didn't get a pic of a fish jumping, but I am still having the vision pop into my head. There is nothing like seeing a 15 foot fish jump 20 feet in the air about a 1/4 mile away from the boat and realizing that the only thing between me and the fish is the rod a reel. Unquestionably, it is world-class extreme fishing.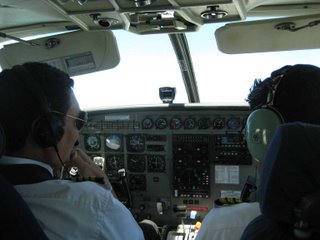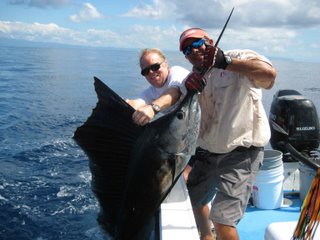 Everywhere we go in Zancudo there are books (in English) to read. Relaxion is a serious vocation here. I read a good book yesterday. I was inspired. I am working on a travelogue for this trip besides the blog. the trip and the experience warrants extra attention.
We got together with a bunch of US folks last night for a fish BBQ. It was fun. The stories were hilarious.
This is the picture of the fancy restaurant we have been to several times. These are the choices. Great food. Comfort. Warmth and freedom.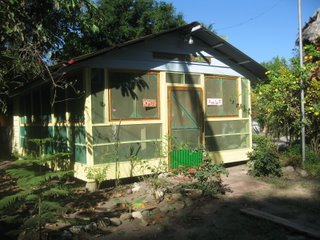 Surprising enough we have made it to our final destination. We are at Zancudo Beach on the Southern Pacific coast of Costa Rica. I am in shorts drinking an Imperial beer in the beach cabina. I have wireless access. Talk about ubitutous computing. This is it.
We flew standby on two flights including the flight from San Jose to Golfito. We didn't even get boarding passes. We handed over another 30 bucks and were escorted to the single engine Cessna without a lot of red tape.
After we got off in Golfito we grabbed a cab to get to the dock (surprised we made that connection) then after a half hour boat ride landed in downtown Zancudo. Another 15 to 20 minute truck ride down the only street. We arrived in paradise. You may have heard already that paradise is not perfect, but that is another story. We almost ran over an iguana (Basilisk) about 3 foot long on the road.
There are waves of defining sounds of insects like cicuadas. I mean it can get really loud when all the little buggies go at once. Audio file will follow.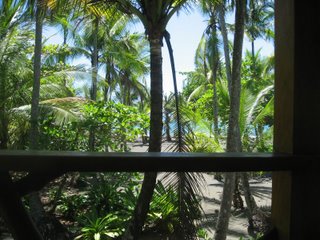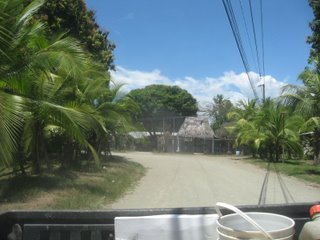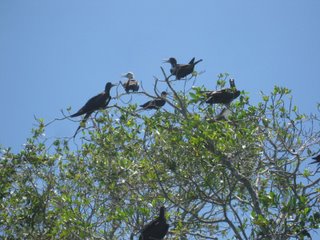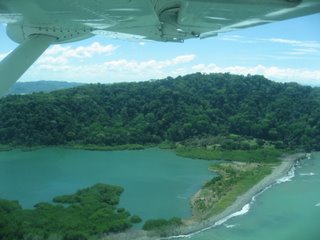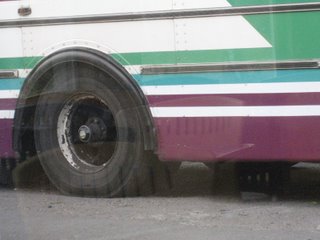 We made it as far as San Jose Costa Rica today. We missed a flight so we are a day behind. This gives us a nice opportunity to check out San Jose for a night anyway. Maybe a bit more when we leave country. It is about 80 degrees with a stiff breeze. It was a bit of fun getting a hotel with the driving around and checking a few out using pidgeon Spanish. There are a couple of large international hotel chains, but most are local owned and run. The prices are generally reasonable. If you want to spend a lot you can spend a lot, however. We are (of course) staying at a locally owned hotel, "Hotel El Rodeo." The service so far has been very good. It is almost time to get a drink.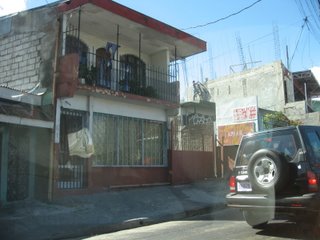 Today was Florida. I got to visit with my Mom in her new home. She seems ok. More travel today. From Orlando to Miami to San Jose then to Golfito where we take a taxi and a boat.
It has been a while. I have fallen behind on many activities.
I made another trip to my Mom's place in Rochester. This time I left the trailer at home. I am getting the place ready to rent. Property always looks worse when it is empty. You see defects in the paint and the carpet and all that. I will be headed back up in a couple of weeks to help Jeff get the place in shape. I am being very choosy on tenants. If there is one thing I have learned about being a landlord it is that the focus needs to be on high-quality tenants.
I am a bit surprised how much use I have been getting out of the trailer even in the winter. I moved a Jeep for Douglas the other night on top of using it to move my Mom's stuff. My house capacity is near maximum. I literally have boxes stacked to the ceiling in the basement. When warehouse space gets over 70 percent to capacity (or so) efficiency is greatly diminished (interesting tidbit of information). It is a bit depressing.
The pic of me and a coworker on the plane was taken by my boss a while back. I thought it was an unusual picture. We really don't take pictures like this in our busy lives.
The trailer truck spun out in median was the only wreck pic I have captured lately. I saw a few more.
Today's list is packing for Costa Rica, burning trash, paying bills, empty truck, organize office and a few other things.
We are leaving for Costa Rica Wednesday. I am taking dog biscuits for our host Karen. Her dog misses them.