Hard to believe I have been working at my current job for 7 years as of Saturday. I have been sitting at the same desk with the same monitor, same chair, same everything (almost) for 7 years (except for 4 months in Antarctica). It is a year longer than I have stayed at any other job. Usually, I pack up and leave just to get into new more interesting problems or opportunities. They have said they were sorry to see me go at every job. I am pretty tired of that song and dance. I have held two jobs previously for 6 years, and of course a few others for lesser time. Everything is relative.
This is a pic of Ultima I took a few months back. She looks happy under her fruit tree.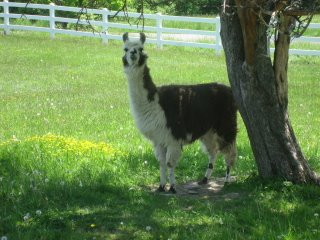 Today is Thanksgiving and I am emailing folks in Antarctica to wish them the best. My friend Dave is stuck about 5 hours (LC-130 Aircraft) away from McMurdo at a god forsaken place known as "WAIS Divide". WAIS is an acronym for "West Antarctica Ice Sheet". There has been a seasonal science camp out there for years taking ice core samples. Dave has been out there 3 years in a row. We use a an old C-band satellite dish to get Internet through an old NOAA satellite through the University of Miami. I think he gets 5 hours of visibility at 56 kbps. Good for email for the scientists. At least they have a regular camp cook out there.
I am looking for a new controller for my electric car. I have been doing a lot of research and planning. It won't be cheap. I want to do it right. I know if I don't it will be a mess and give electrics a bad name. I am diligently looking for what the the EV folks call a "Donor Car". I have reduced my goal to a 40 mile range and 50 MPH. Safety is a big deal. All that power in those batteries can really melt some stuff. I will have a "4-level" disconnect system which is pretty typical. The 4 levels do not include the cable cutters carried in the car.
I have had the TV DISH for a few weeks now. It is all infomercials. Even when they say they are not selling something.They are selling something. It is weird having all this TV.
Day before yesterday, an associate at work (consultant) and fellow airman lost his life. My flying mentor was discussing flying conditions just before he left work. I saw him leave, but we did not talk as we often did. It is a tragedy for everybody. He was just buying a twin engine plane and was selling the Mooney he crashed. He flew everywhere. We will be in shock for a while. The good news is that my training plane is finally put back together. I have a lesson this week.
---
Pilot a Vestal grad who 'did it all' Related Material Related Articles and Videos Investigators hunt cause of plane crash Local pilot speculates engine may have failed

VESTAL -- Martin Grab got married in July and was eager to see his pregnant wife in the Albany area Tuesday night.

In his job as a computer consultant, Mr. Grab had been in the Binghamton area doing business with the Raymond Corp., family members said. Tuesday night, shortly before 5 p.m., the experienced pilot climbed into his single-engine plane at Greater Binghamton Airport and took off down the runway, despite dense fog. He was headed to Albany, and eventually, a family Thanksgiving dinner at the home of his brother Tony, who lives in Troy.

But minutes after takeoff, Mr. Grab's Mooney M20K four-seater plane went down about 2 miles from the airport, crash-landing in the woods about 200 yards off Knapp Road in the Town of Maine. The 49-year-old Vestal High School and University at Albany grad was killed.

"Flying was one of his passions. He was a very experienced pilot," said his brother Andy, who lives in Underhill, Vt. "He had been flying for 15-plus years."

Andy Grab said the engine in his brother's plane had undergone a major overhaul in the past year and the engine had less than 100 miles on it.

On Wednesday, some members of the family had come together at the Vestal home of Martin Grab Sr. Among them was the pilot's wife, Tina, who is expecting the couple's first child -- a boy -- in March.

Martin Grab Jr. had just moved his consulting business to Warren, Mich., his wife's home area.

Andy Grab described his brother as "very outgoing, and very active.

"He did everything to its fullest. He kind of did it all," Andy Grab said.

Martin Grab Jr. had been a lifeguard, scuba diver, ski instructor and snowboarder, and was involved with road biking. He graduated from Vestal High School in 1976 and later the University at Albany. He earned his master's degree from Rennselaer Polytechnic Institute in Troy, where he taught part-time.

In addition to his wife, father and brothers Tony and Andy, Mr. Grab leaves behind brother Michael, of Endicott, and sister Becci, of Vestal. Helen Grab, the pilot's mother, died about three years ago.

Funeral arrangements for Mr. Grab are pending.
It is a normal weekend I suppose. We went to a Toastmaster event in Ithaca last night. Jason and Claudia both competed in the district contests. This was the contest that culminates 2000 toastmasters from across the state. Unfortunately, neither won, but to compete at this level is certainly an achievement. The Columbian guy who won the Humorous contest was a real hoot.
I have been patrolling the woods out back with the jeep looking for hunters and getting firewood. There were no signs of hunters on opening day which was great with me. I take my camera and my note pads to capture back tags. Anyone I catch will get a ticket from the DEC. I have a bunch of firewood to process. I should have enough for this year, but you really can't have too much. Worst thing is that I will use it next year. As long as I can get out back (snow not too deep) I might as well bring it forth. It is a great excuse to spend time in the woods. Even though it was in the 20s I was down to a t-shirt working carrying small logs to the jeep.
I have been working on the electric car. I have been garnering advice from knowledable people out there. I am still looking for the right car.
Hard to believe it is Thanksgiving again already. I have been reflecting on last year's Thanksgiving which was very meaningful to me. I was alone in a tent on the polar plateau at Taylor Dome. There were about 8 people at the site (either in other tents or Jameways), scientists and laborers at the start of the ITASE Traverse. It was at least 30 below zero. I learned some new techniques for creating comfort. For example: In the morning (no such thing really cause the sun is up 24 hours a day), it is smart to take the freshy filled pee bottle and put in your boots to get them a bit closer to body temp before you stick your foot in there. And inside the tent you have to be careful to avoid hitting the tent since the vapor off my body immediately condenses and freezes on the tent and it falls in your sleeping bag etc. when it falls off the tent. I felt very alone and at the same time I did not feel alone. I knew there were people who cared about me, It made a big difference. It was what I wanted to do. I did make it out of Taylor Dome for the McMurdo Station celebrated Thanksgiving by getting a "priority travel" category since the weather was quite dodgey. What a difference. I really appreciated the station life. It reminded me of when we were coming back from Canada on our boat years ago. The weather was bad and it was cold and rough out on the Lake Ontario. When we finally made it to Sodus bay we came in between the piers and there were people in swimsuits. We still had our heavy coats on. It was close but so far. The difference was strange. It is hard to let your guard down.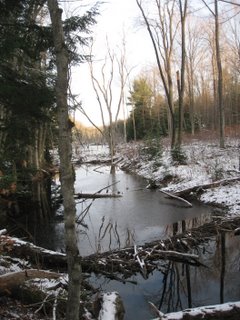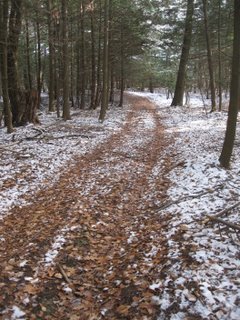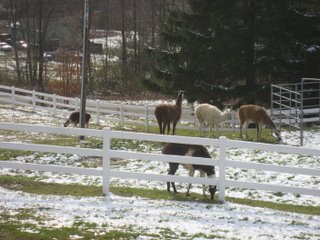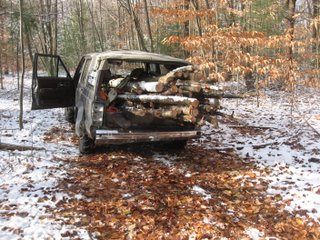 While we are fighting a physical battle in the middle east the Chinese are fighting a battle at the real front. Malware/Trogans/Virus and any other executables to compromise our computer securities are being purchased by us I bet.
http://www.taipeitimes.com/News/taiwan/archives/2007/11/11/2003387202
It is the weekend again. We had our first snow this morning and I was out back with the Jeep early. I dressed for the cold and it triggered a nerve or two. First of all it wasn't really cold and that it was so humid even though it was sort of cold. Hypothermia is much more likely when things are damp. In fact, most cases of hypothermia involve moisture, not cold, as the primary constituent.
It is great to have robust internet (actually working) and the varied electronic devices accessed of late. I mounted the flat screen tv on the wall and I triaged the Fisher amp that gave me a smoke genie last Saturday morning, weird. Don't know what caused it besides me flicking a switch or two. DC coupled amps can be problematic. I may have to upgrade to a pair of McIntosh 275s to go with the "unsmoked" McIntosh Preamp I still have in the array.
I had the strangest dream last night. I was in a novel about a wierd evacuation from a polar research station. Coincidentally, McMurdo has been plagued with bad weather. The photo shows the view outside the shop (Sent to me from a friend). It gets Cold in the shop. It makes it hard to concentrate on anything when it gets like that.
I am doing this and that around the farm. Professor (alpha llama) decided he wanted to talk this morning and I snapped a bunch of pics. The pic I have there is just as he told a joke. Can you see it?
The woods pic needs a title perhaps "Change of Season".
Archie the cat is hanging out.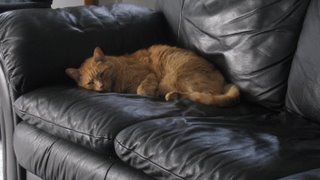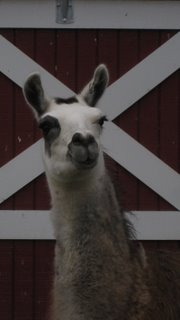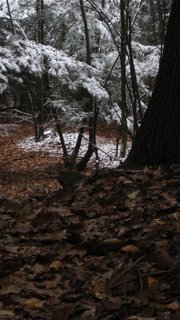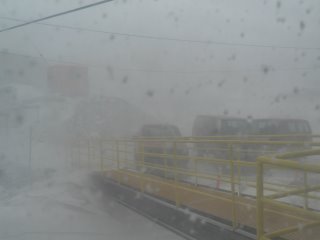 Well getting my internet access straightened around is a big deal. I feel as though I had a big damp blanket pulled off me and now it is time to dry off and and figure out what's next. My antivirus is working again properly - and it is all good (cyberspace speaking).
I got about half of my new heavy duty posted signs up today. I found the property lines ok except for one corner. I have had problems at the corner before too. There is a iron pipe and all that .. I just cant seem to find it. Being color blind doesn't help. I just can't see a lot of the blazes. Maybe I should just buy a GPS again. Borrowing one makes more sense at the moment. I enjoyed my walk. There is nothing quite like it. It is certainly better than TV.
I used my new brush cutter around the pond. All the trees and brush are getting the axe (saw) this fall/winter around the pond. It needs attention based on what I learned in pond school a couple of years back.
The jeep decided to run today. It has a intermittent ground or something for the fuel pump. I did not get anything listed on eBay today like I was planning.
The pics show a "busy intersection" out in the woods that was easy to find and some "shrooms" that decided to sprout near the barn.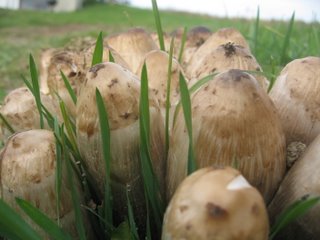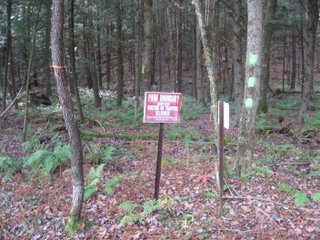 I got my internet at home working again via satellite. The LNA went bad and had to be replaced. This time thru Wild Blue. It is pretty fast. I am getting 1Mbps downloads. That is fast enough. One of the side benefits is that this system is that it is ethernet versus the USB connection on the old modem so I can network this connection to the new TV, the neighbors, and the toaster if needed. Now I have to change my email address and all that goes with that. I also have to create the simple webpage that is on the posted signs I will be hanging in a few minutes. No hunting allowed on the property this year. I reached the breaking point this past summer. Having the land is great but it does require some management that isn't always fun.
Having the dish tv is different. Now there are 100 channels of infomercials.
I got some more components for the electric car, hopefully I can start getting the test stand operational today. I left a note (offer to purchase) a Geo Tracker that is off the road. With a little luck I will get that. Worst case is that I have to buy one retail (completelely functional) and sell the engine and other stuff I won't be needing like the, starter, and radiator.
I have quite a list to get done this weekend and fair amount is based on having internet again. The jeep is not operational and I had to reorder the manual (which I seem to have lost) so I can troubleshoot.
There have been some nice sunrises lately and I have been taking more photos. Here is a unretouched sunrise the other day on the way to work and my electric car test stand.