Today we went up in the seaplane in the background. It is a 1956 beaver with a 450 HP 9 cylinder radial engine. It was a bunch of fun.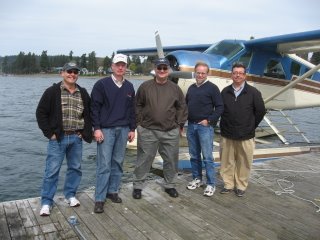 I am out in Idaho. I slept well on the plane on the way out here last night. So even though I got in quite late I put in a good days work and felt rested.
I am staying at http://www.cdaresort.com/. The place is quite nice. I get to stay in the penthouse starting on Wednesday. I have a presentation to give Monday. It should go great. Bonnie and I will have to get out of the populated areas and see what the "out of the way" areas are like out here. Tomorrow the guys and I are going to take a seaplane ride in an old radial engine beaver on floats. I am looking forward to that.
What a difference a week makes with weather. We had over a foot of snow last week and this weekend it is in the 70s and is just beautiful.
I have been working on farm work, gathering firewood for next year, tractor work, and so on. It is easy to over do it. I am a little sore so I am taking a break. I was outside enjoying the sun and warmth and tried to relate it to sleeping in a tent in Antarctica. There is no comparison. Even here out in the country there are signs and traces of humans everywhere and the sounds and smells of all the wildlife is more like a jungle than anything else. It is a remarkable difference. I have been looking through photos from Antarctica as a screen saver on my computers. Some one them I am seeing for the first time.
We are still working on Rosey, but it is not looking good. She is up and down. Last week she got out of the barn and fell in freezing water out in the pasture and couldn't get up. Bonnie and I were out there dragging her back in the barn at 10:00 pm. She would have died out there from hypothermia. I had to go to the doctor and get some antibiotics for my cough. He said that me being in Antarctica probably did reduce my resistant to all these germs. Maybe we will eat out back tonight. The jeep is running and the weather is great. I am supposed to have a flying lesson Monday night. Next Friday I head to Idaho and Bonnie will meet me out there a few days later for a couple of days.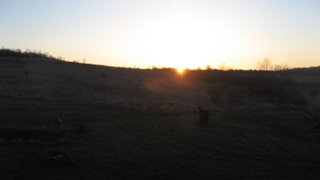 I am planning my week. The weather isn't getting off to a good start with quite a bit of snow in the forecast. I have been recovering from a bad cold. That is three illnesses I have had since I got off the ice. Some say it is because my immune system is off since I was in a realitively germ free environment in Antarctica. I am not sure. I don't like being sick. I do have a lot on my mind but that still didn't keep me from doing nothing today. Sitting around doesn't help the self esteem, but it might recharge the batteries sometimes. I had a nice quiet birthday.
Rosey is doing better but can't quite get up on her own. We are giving her homeopathic cures as well as horse asprin. A heat lamp has helped her too. We shall see as it gets warmer out. She has lost some weight so that is good. The chickens are well and have been cruising the farm, but tonight everyone is in lock-down for weather.
I have been staying in touch with folks from the ice. It is a bit like a fraternity. You have some strong common special experiences. One of the folks is (hopefully) going to fly up here in a couple of months. I haven't met him face-to-face, but he was working commercial radio interests on the other side of the continent and we met up on the ham bands.
I have also found a great way to waste time, looking for interesting videos on youtube. Here is one. The story behind the video is that the control surfaces were locked and not-unlocked for flight.
We are headed to Rochester for Easter. Rosie is still down, but Bonnie has become a llama whisperer and started giving her Tylenol Arthritus and that has made things a lot better. We will see how she progresses.
Was I in Antarctica? It seems so weird at this point. Also I don't think anyone can be *in* antarctica. Being *on* Antarctica seems much more appropriate. Whereas *in* North America is fine since you are immersed in society. There is no society in Antarctica. It is an outpost of a foreign land at best.
This is a picture of the dome at Pole. The historic dome will be gone soon. I feel so fortunate to have touched it and been inside.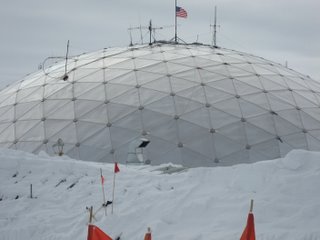 I have a flying lesson tonight if the weather is ok. I was in Canada night before last. Quite a bit of driving in the last 48 hours.
Rosie is still down. We will get her up tonight. We don't know what her problem is.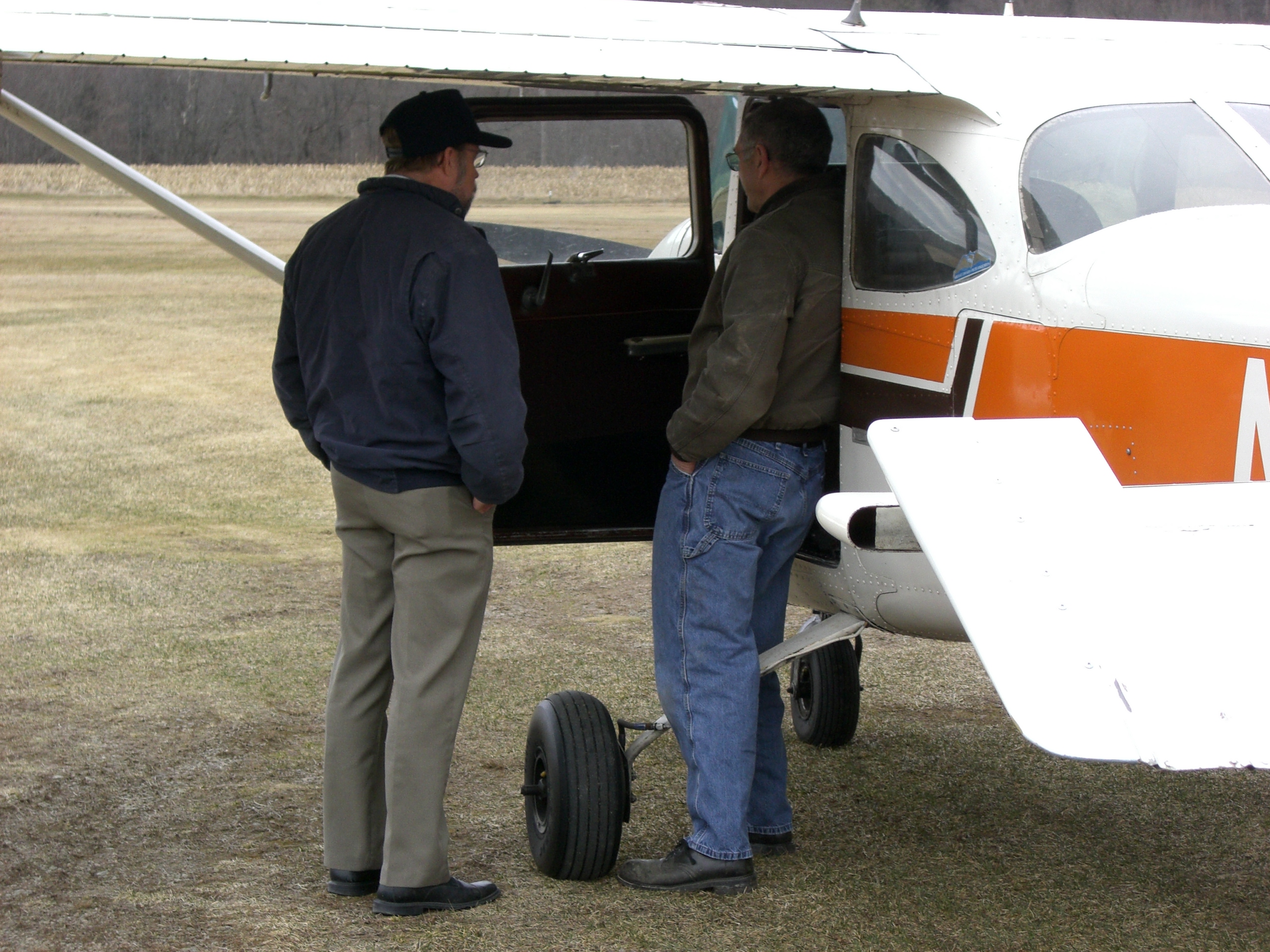 Click pic for video