Word is getting out. I am headed to Antarctica this winter! I keep thinking about different musical ballads that seem appropriate. The Theme to the Beverly Hillbillies always seems pop into my head. However, I have not yet conjured the appropriate lyrics.
---
The Ballad of Jed Clampett by Paul Henning - Beverly Hillbillies Lyrics
Come and listen to a story about a man named Jed A poor mountaineer, barely kept his family fed, Then one day he was shootin at some food, And up through the ground came a bubblin crude.
Oil that is, black gold, Texas tea.
Well the first thing you know ol Jed's a millionaire, Kinfolk said "Jed move away from there" Said "Californy is the place you ought to be" So they loaded up the truck and moved to Beverly.
Hills, that is. Swimmin pools, movie stars.
Well now its time to say good by to Jed and all his kin. And they would like to thank you folks fer kindly droppin in. You're all invited back a gain to this locality To have a heapin helpin of their hospitality
Hillybilly that is. Set a spell, Take your shoes off.
Y'all come back now, y'hear?.
---
I still have to get official paper work done and become PQ'd (Phyically Qualified) but it is a pretty sure thing at this point.
I have been reading so much about Antarctica. Everything about the place just seems so... well.. cool. I will be working for four months based out of McMurdo base as a Senior Communications Technician. What that means is that I get to do field work. I will be repairing and maintaining radio equipment to support the profoundly important science work in Antarctica. When I first met these folks who have been doing this for a while I was amazed at how well we clicked. I felt (and so did they) that we already knew each other. It will be great working with these folks.
The following pic is a good one to start with. I am using this map without permission because I don't remember where I got it from. McMurdo Base in this view is kind of above the Idaho/Montana area. There are three permanent US bases currently in Antarctica, Palmer (on the Peninsula), McMurdo and Pole (No sense calling it south down here). Although in the summertime it is sunlight 24 hours a day, the program primarily operates on New Zealand time since US logistics is mostly done through Christchurch NZ. (cheech).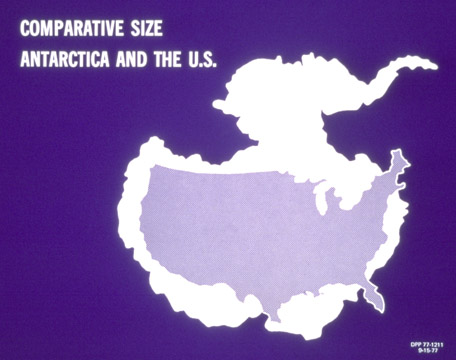 Before I am deployed, I am going to be writing about what I think the experience will be like so I can reflect on what it really is like when I am actually on the ice.
My perception is that McMurdo runs on Diesel and Coffee. It is described as a mining town. There will be over 1000 people there in the austral summer when I am there. It all seems very fascinating to me. I think the people will be pleasant and will have common interests to myself. I will be staying in a shared dorm room when I am at McMurdo (Mac Town).
I hear of Doctors and such working as General Attendants (GAs) for the experience. I am fortunate that I have extensive IT experience with Ethernet networking, Digital Microwave, Analog and Digital Telephony and VHF and HF radio experience. The food is supposed to be good. And of course food that is free is a pretty good start on the road of being good. I will be working a minimum of 60 Hrs a week. Right now that seems like a part time job. We shall see. One of the quotes I have been kind of dwelling on is:
"First you fall in love with Antarctica, and then it breaks your heart." — Kim Stanley Robinson, first line of his book Antarctica."
This quote makes sense to me at this point. There is no avoiding the harsh, lifeless enormity of the continent. Although it is facinating in the planning stage.
I feel extraordinarily fortunate to have a job that has allowed me to pursue this adventure and even more fortunate to have a spouse that I will be able to return to in February.