I don't have my camera for a couple of days. I forgot it when we were in Jamestown and now it is just one county away.
During your journey, always remind yourself that when it is obvious that the goals cannot be reached, don't adjust the goals, adjust the action steps." ------J. Dajour Ashwood Outgoing Area Governor 17
The big one-way one-shot journey...' I can only imagine what the "sigh" in angle brackets will turn up some day in the semantic web. Folks who read this cannot see the tags. All information should be tagged by information type.
We saw the conditions were right for a rainbow on the farm tonight. We looked a little bit, then decided to do other things.
The llamas got a haircut this morning. They were good for the most part. Calisto got kind of anxious and kicked the shearer when we were trying to do his nails. Ouch. I remember just how much that hurts. Those back legs can really kick.
This afternoon we are off to Chautauqua NY.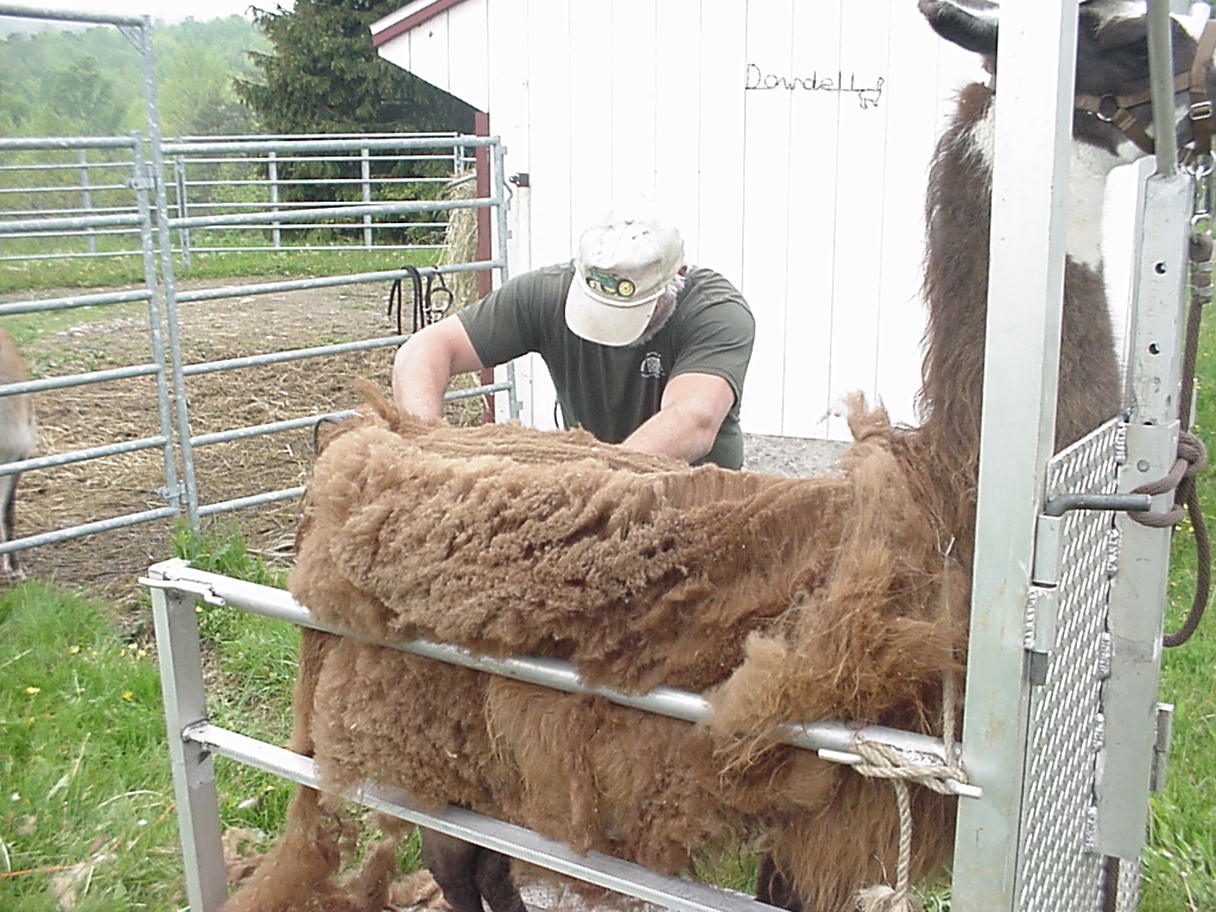 Click pic for video
All causation is mental. That means that everything that you are or ever will be will be a result of how you use your mind. You are merely a mind with a body to carry it around with. The entire man made world that you see is simply an expression of thought. Your entire life is an expression of your own thinking. And since the quality of your thinking determines the quality of your life, if you improve the quality of your thinking, you must, you will, inevitably improve the quality of your life.
Whatever you expect with confidence, positive or negative, becomes your reality. If you confidently expect to succeed, if you confidently expect to learn something from every experience, if you confidently expect to become wealthy as a result of applying your talents and abilities to your opportunities and you maintain that attitude of confident expectations long enough, it will become your reality. It will give you a positive optimistic cheerful attitude that will cause people to want to help you, and will cause things to happen the way you want them to happen.
--Brian Tracy
I had a town planning board meeting last night; I resigned as Secretary. I am still on the board. I decided it was not in my priorities. "How do you get out and how fast?"
The barn roof get painted today. The barn is going to look real nice end of this season.
What can I say? Someone has to live here.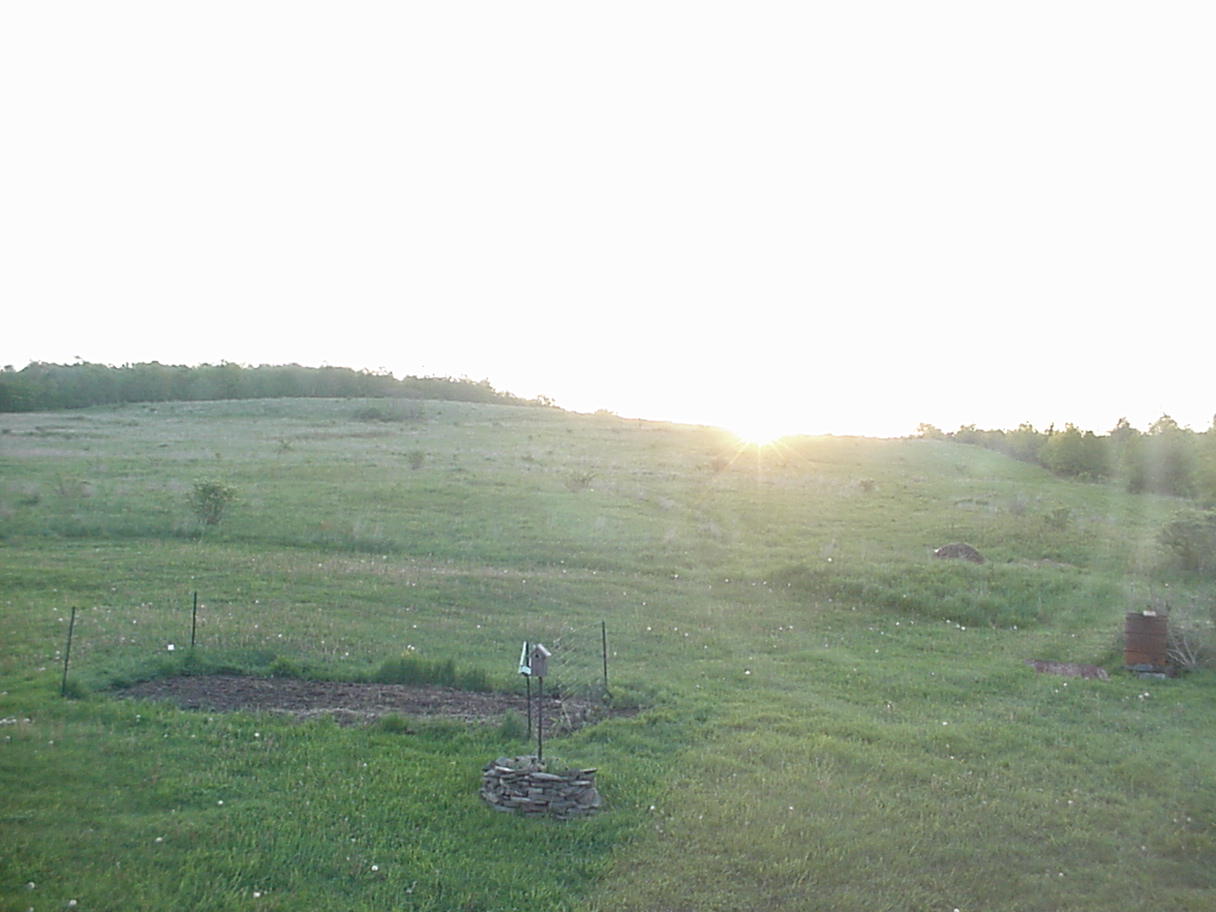 I mowed some with the tractor and fixed the mower (same thing). I also found a couple of photo opportunities.
The way I hear things, it is pretty much assumed that lenticular clouds are only a problem for western or mountain state private pilots. I have seen great examples of lenticular clouds here in Berkshire, NY on occasion. These "Flying Saucer" clouds are notorious for extreme wind shear if you decide as a pilot to venture into one.
These lenticular clouds in our area form fast and dissipate faster than I can get the camera loaded and focused. It doesn't mean they are not there.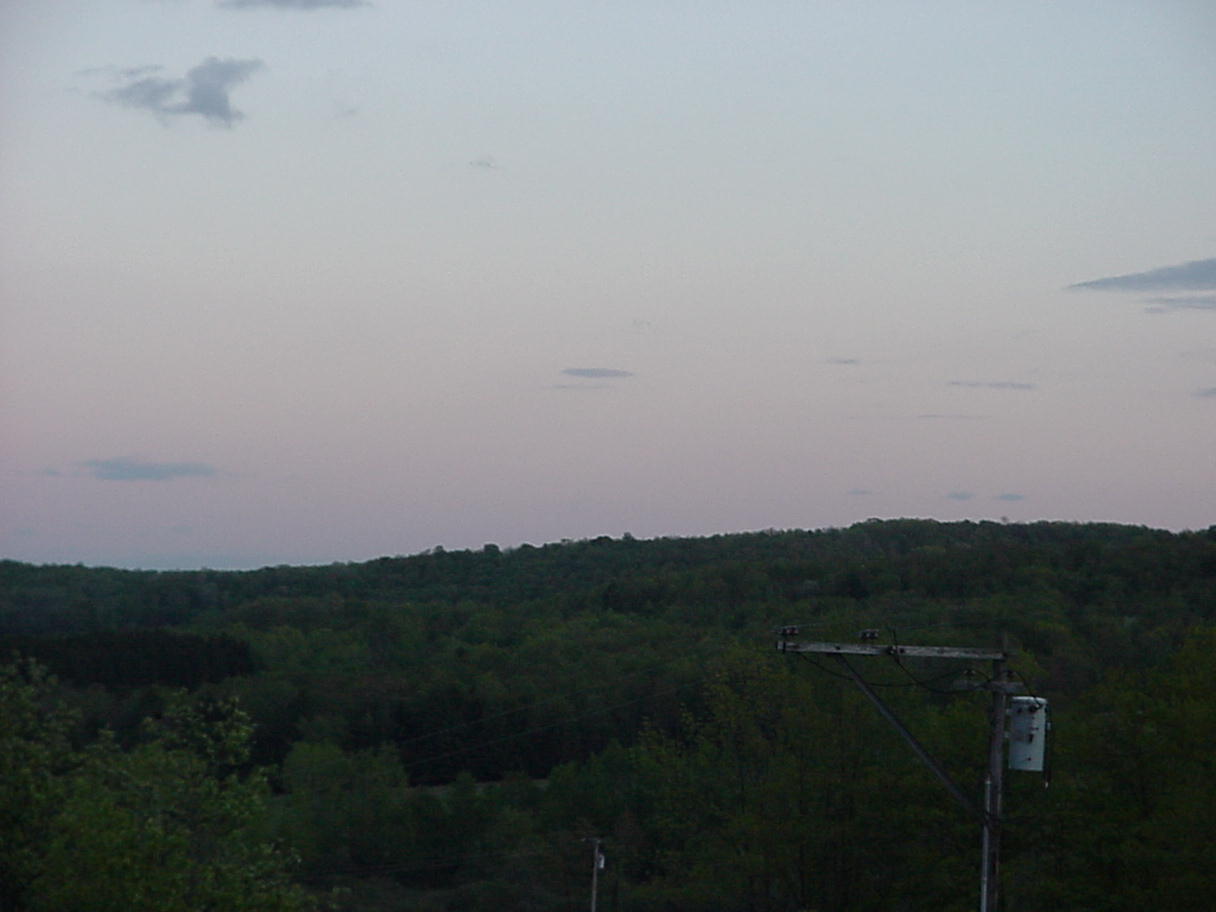 Someone asked me the other day why I didn't properly edit my blog posts. I am not sure exactly. I am certainly capable. I can correct the grammar, spelling, tense and all the other maladies of the discourse. I guess it has to do with priorities. Folks can figure out the high points and I am not strapped to the 2 by 5 inch notepad-like text editing pane of a blogging window. Perhaps I am rationalizing laziness. Blogging has been fun for the last 6 years. I do regret however, missing the early years after moving to Greene. That was a tough time and a time of adjustment, a perfect time for blogging.
Unusual for me, I have a bit of a tickle in my throat this morning. I am taking it easy for a couple of hours with my neti pot, and tea with honey/lemon. I will be all set. Then I will be off looking for some photos to take.
Just one word... plastic.
I can't wait to see who installs this expensive fencing. I have 102 holes to drill and 2400 linear feet of rail to install. This might take all of Saturday. It may take part of Sunday.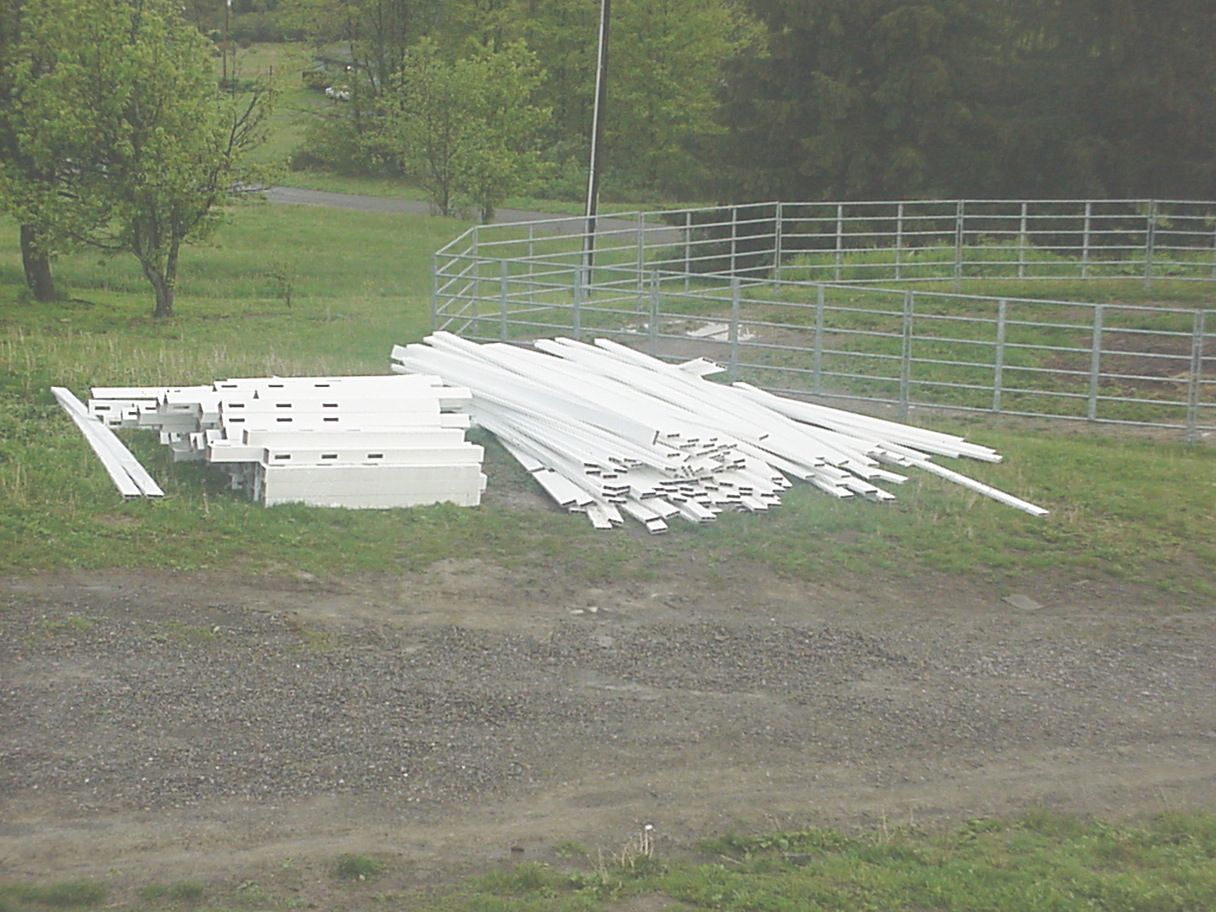 The big news. Probably bigger than I can comprehend right now. We have a new family member, Ian Daniel McMullen. He was born May 11, 2006 at 9:11 PM ET. He weighed 8 pounds 14 ounces and is doing very well. He is the son of Becky and Douglas McMullen of Vestal NY.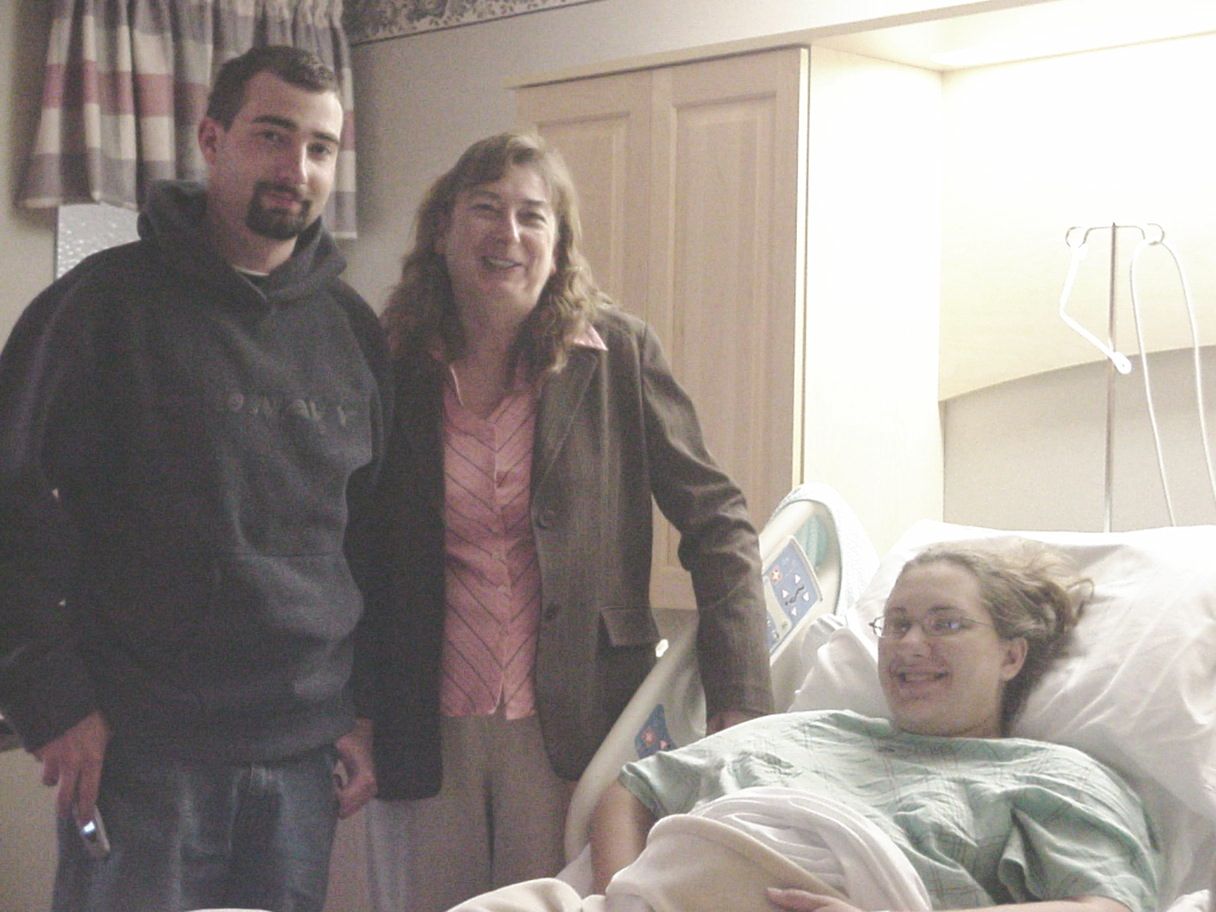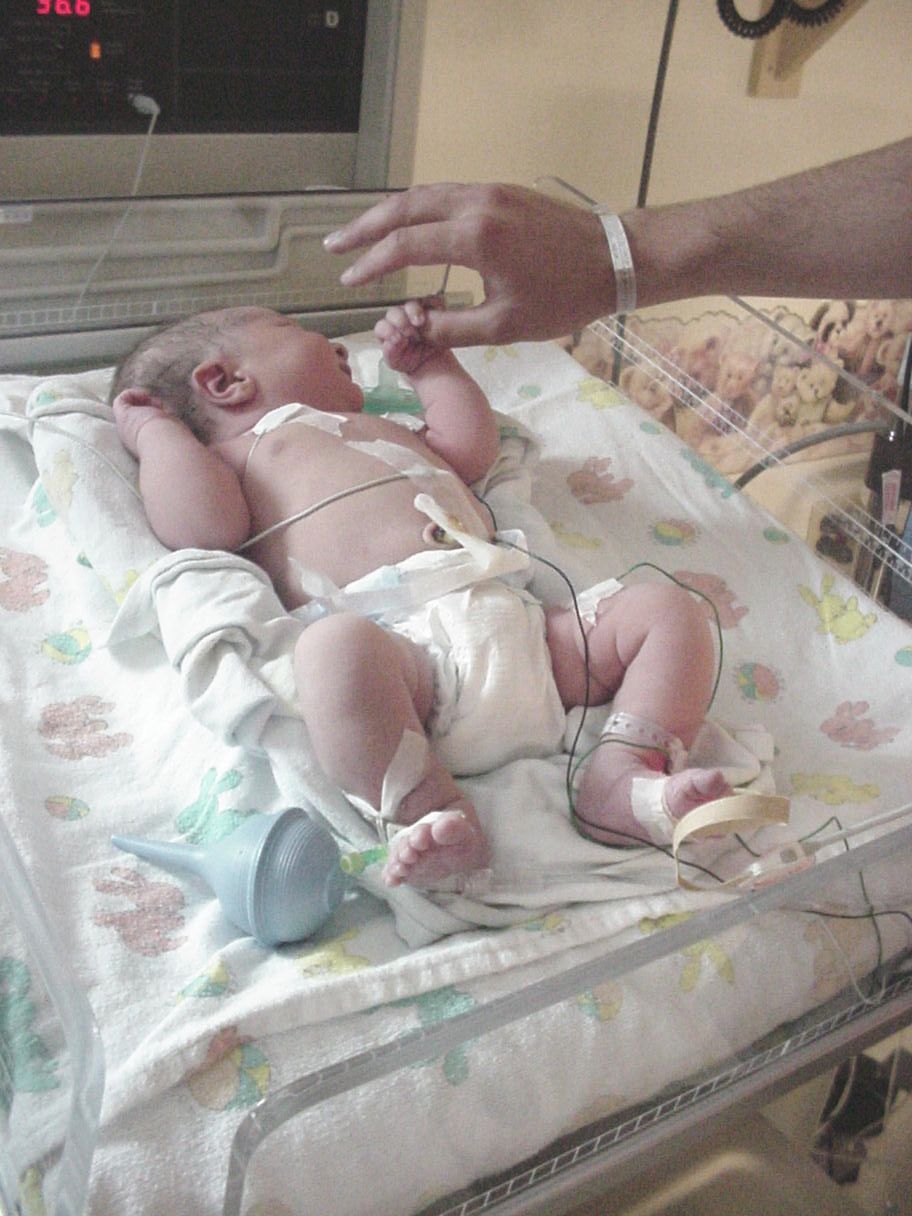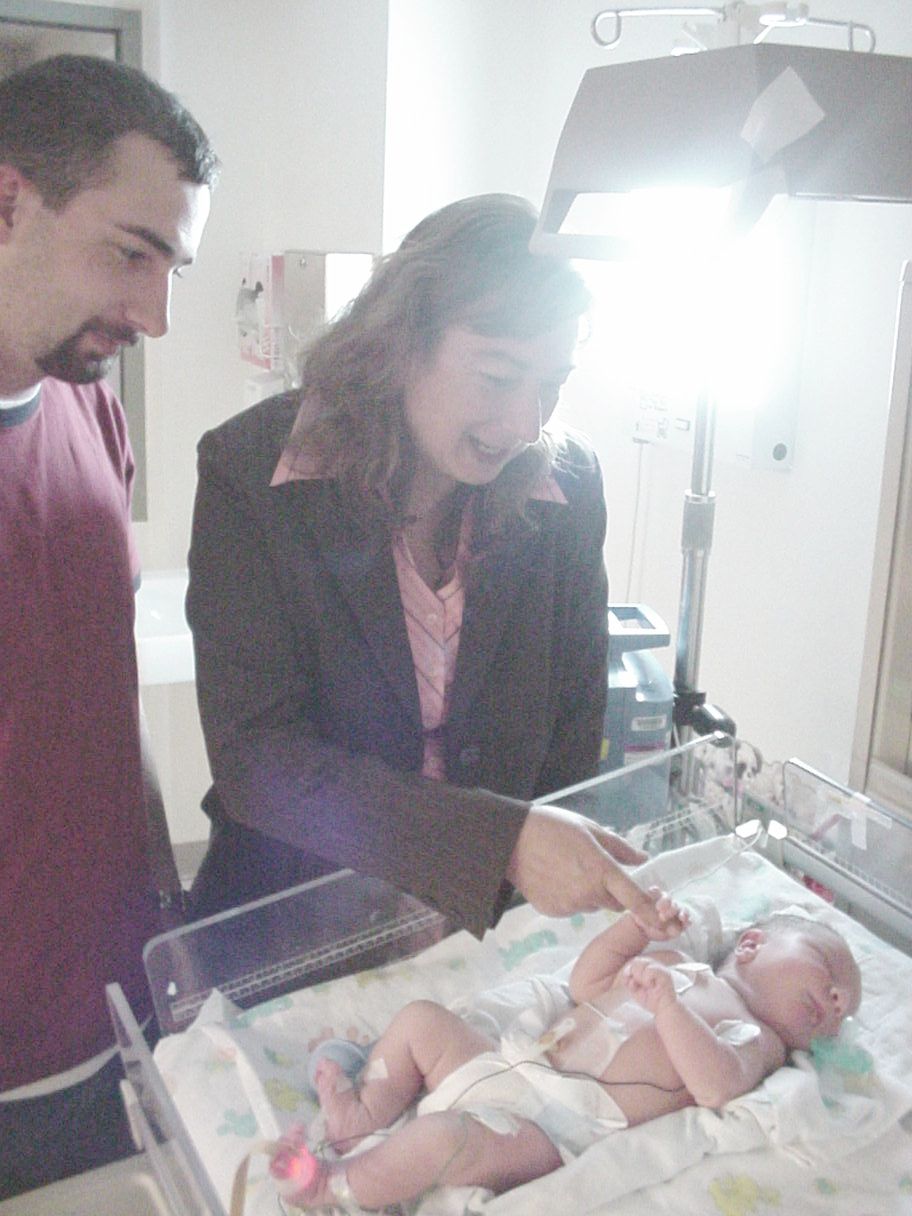 Click pic for video
I sold some logs before work today. I didn't have enough for anyone to come pick them up so I had to get them to the sawmill. The sawmill reminded me of the scrapyard. I have enjoyed going to the scrap yard for years. It is great to know that I am getting paid to prevent something from going to the landfill and at the same time the scrap will be used as a raw material in a new product. It just seems right. Knowing that I got paid to get these logs into the market after they blew over in the woods gives me pleasure. There were no loggers or damage to the forest and still I have provided first time raw materials. I find pleasure knowing that those logs will be in the lumber market and will become something beautiful, maybe part of a sideboard or desk or some nice cabinets. It was very gratifying. My truck didn't really think so, however. I was originally thinking I could get three of these smaller logs on the truck. The truck screamed uncle after the first two. My truck is almost as tough as my cat.
Cherry is getting a good buck. I will get over a grand for my logs. The big plus is that they did not become a project. They have been set free, and so have I. Great experience. This has been in planning for years, fruition.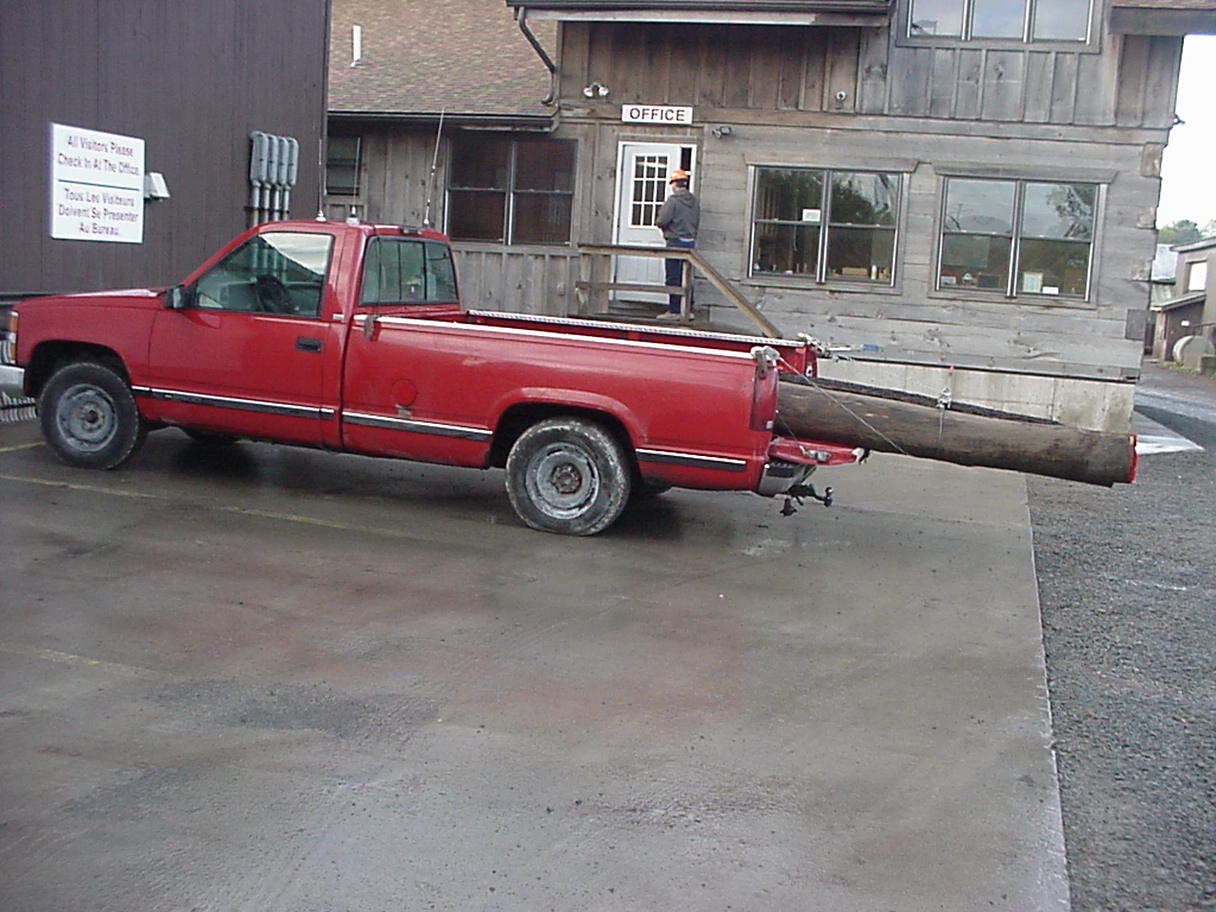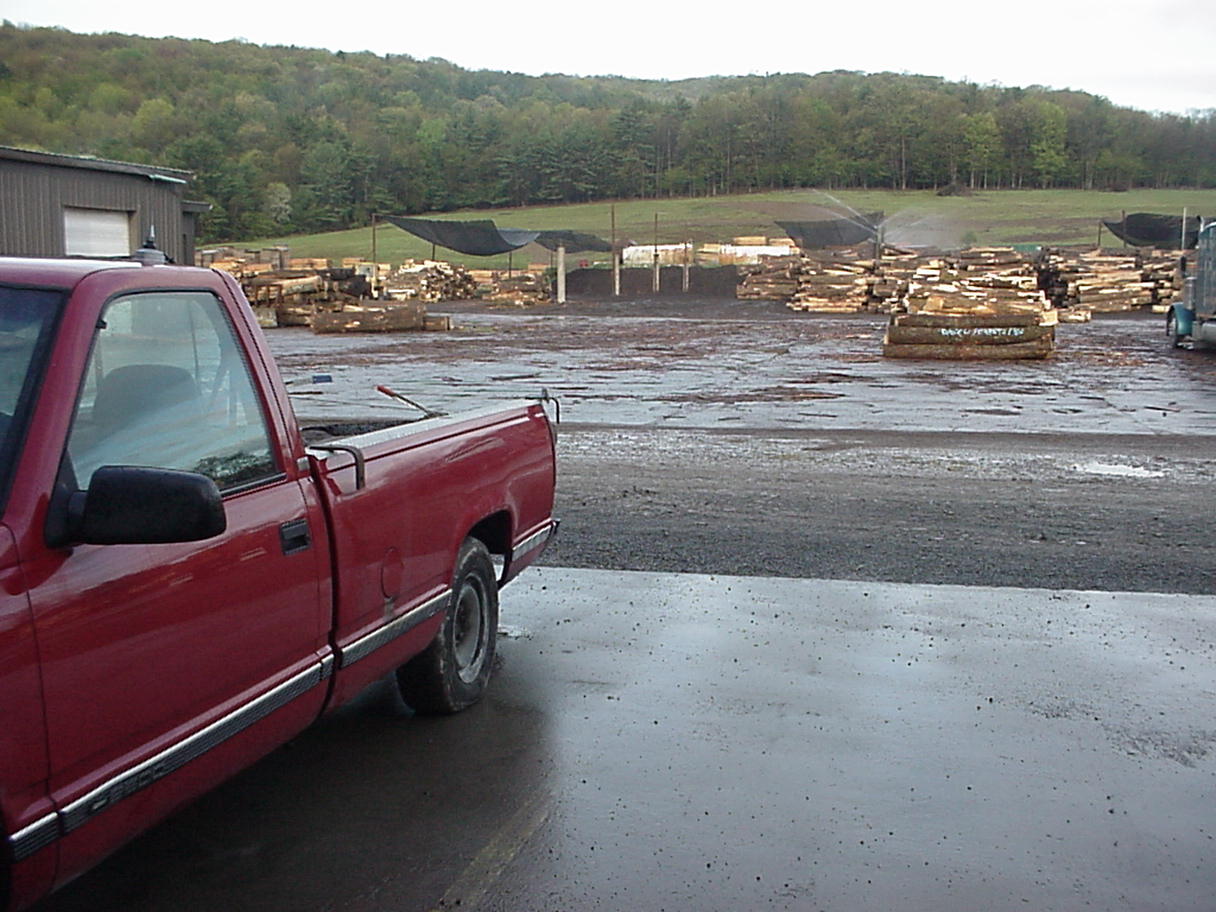 Click pic for video
It has been a tough week. When I started discussing what a tough week it was with my favorite cat Tioga, he was sympathetic. He was purring and comforting. All in all his week was tougher than mine. We let the vet get the mass that was growing under his skin. He had to spend a night away from his home. They also took out the huge tooth he had.. they cause problems since the root is as large as the tooth. This is a tough cat and even "the toughy" was somewhat distracted by all the procedures.
Everyone will be ok. He has tough battle ahead though since he can't go outside until the stitches come out in 12 days. He will have to relax and settle for the window for a bit.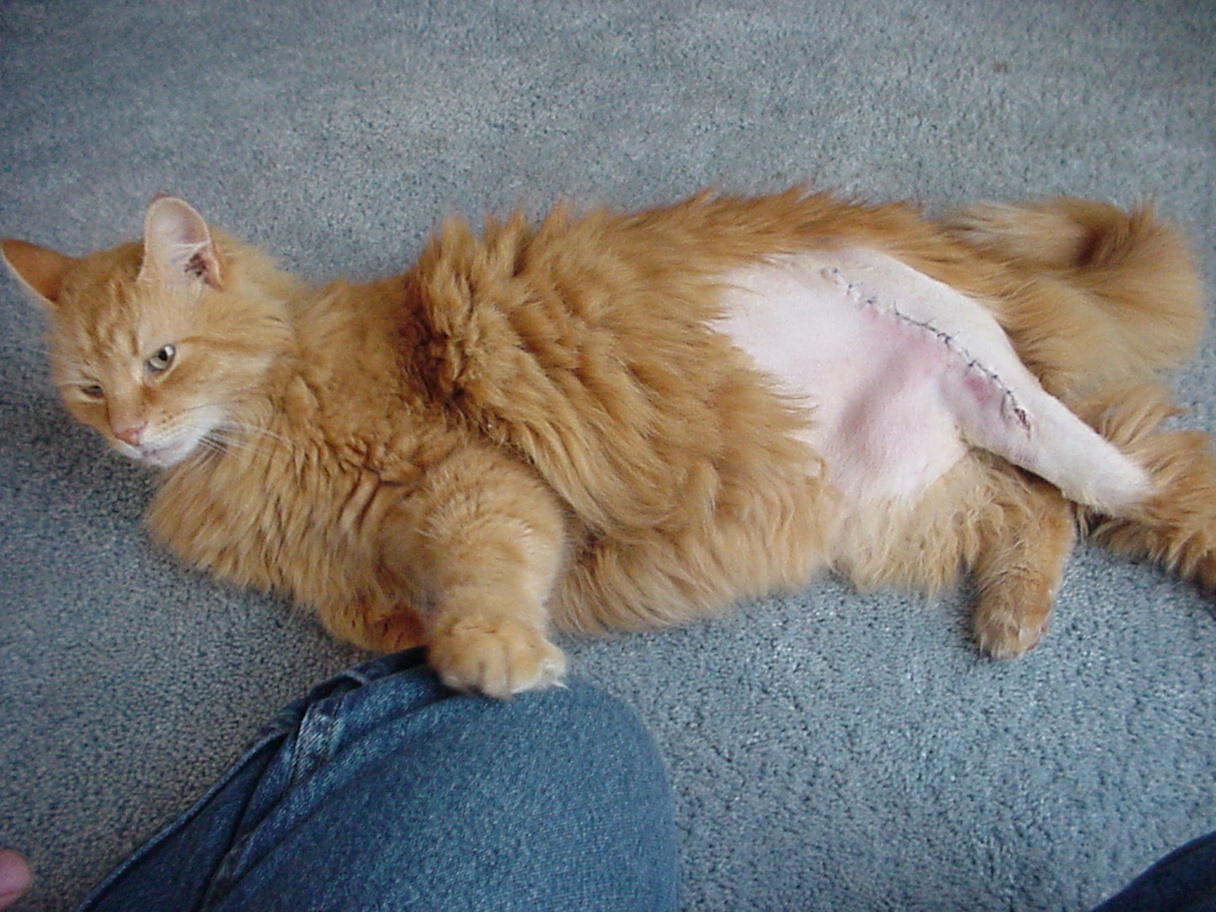 "Challenge is an essential ingredient in a perfect life."--Charles Dowdell
It was a good weekend. The weather was great. I crossed almost everything on my farmlist off the list. We ordered fence. That will be here soon. It was just a nice weekend enjoying the farm.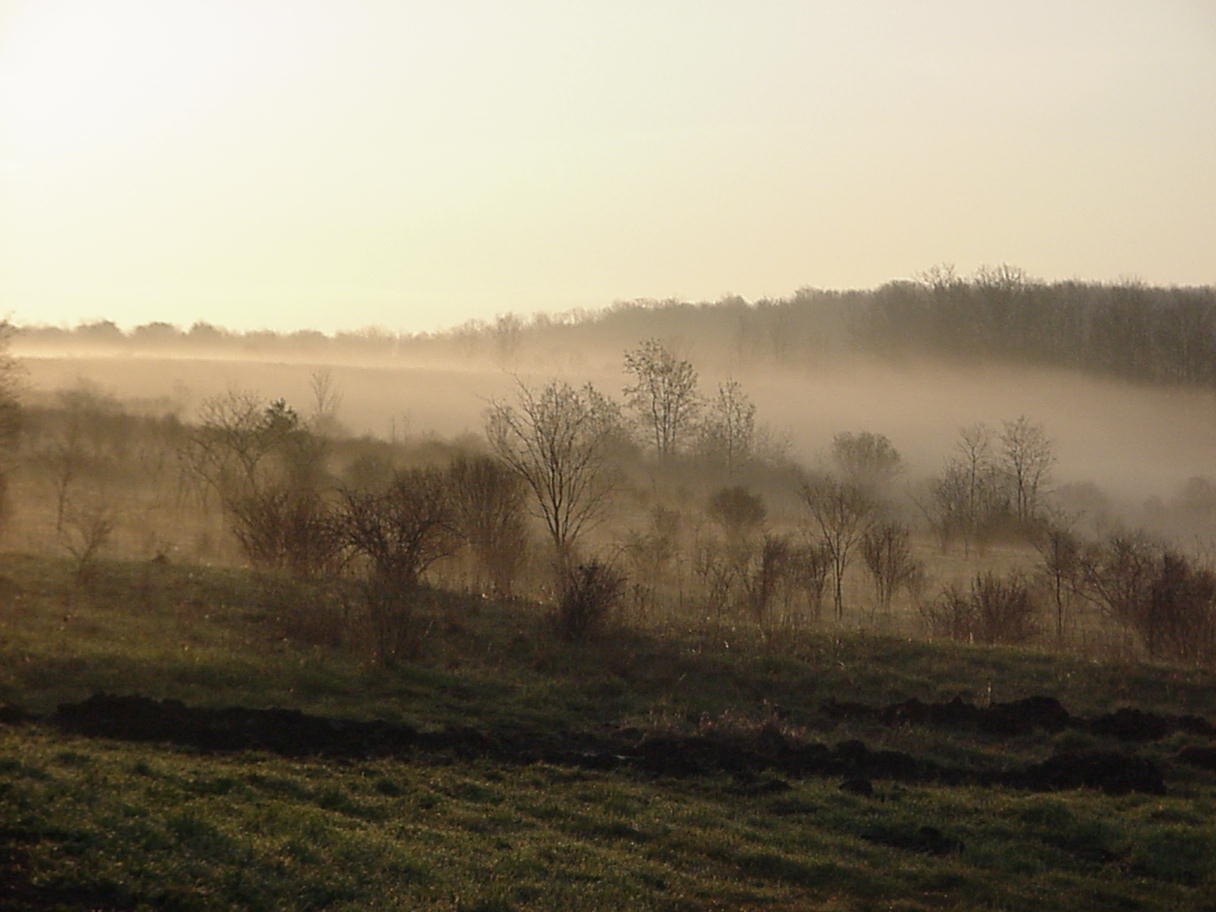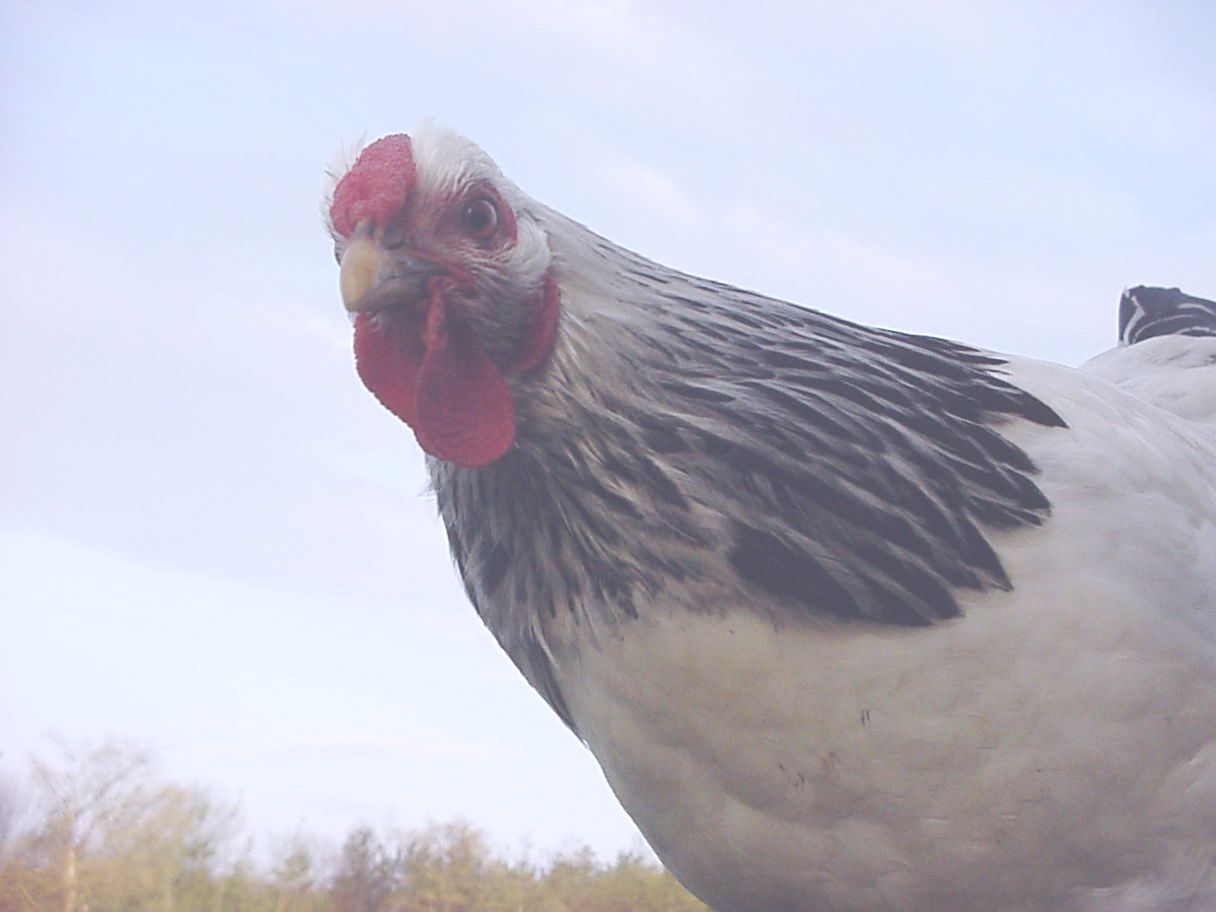 I skidded up (8) cherry logs, each 14 foot long. They will be sold this week. The trees fell over a while back. Turning them into money is better that letting them rot.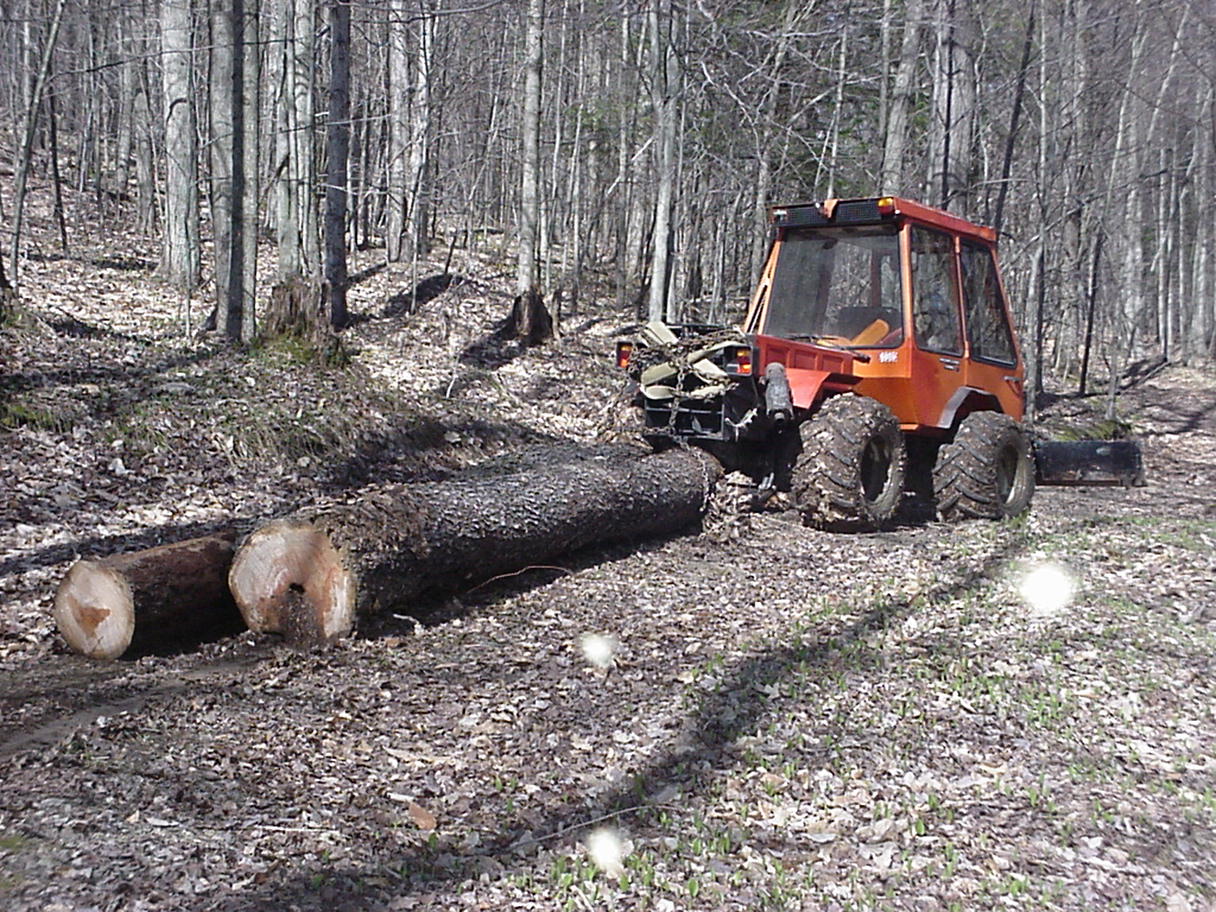 Click pic for video