Today's project was to clean out old files. I mean old files. I found some stuff older that 20 years old. Of course, going through all that stuff takes you through your past and all that goes with it, good, bad, happy, sad, smart, dumb. I scanned in a copy of a Japanese lesson I had once when I was in Japan.
I have a few more things I should scan in as well.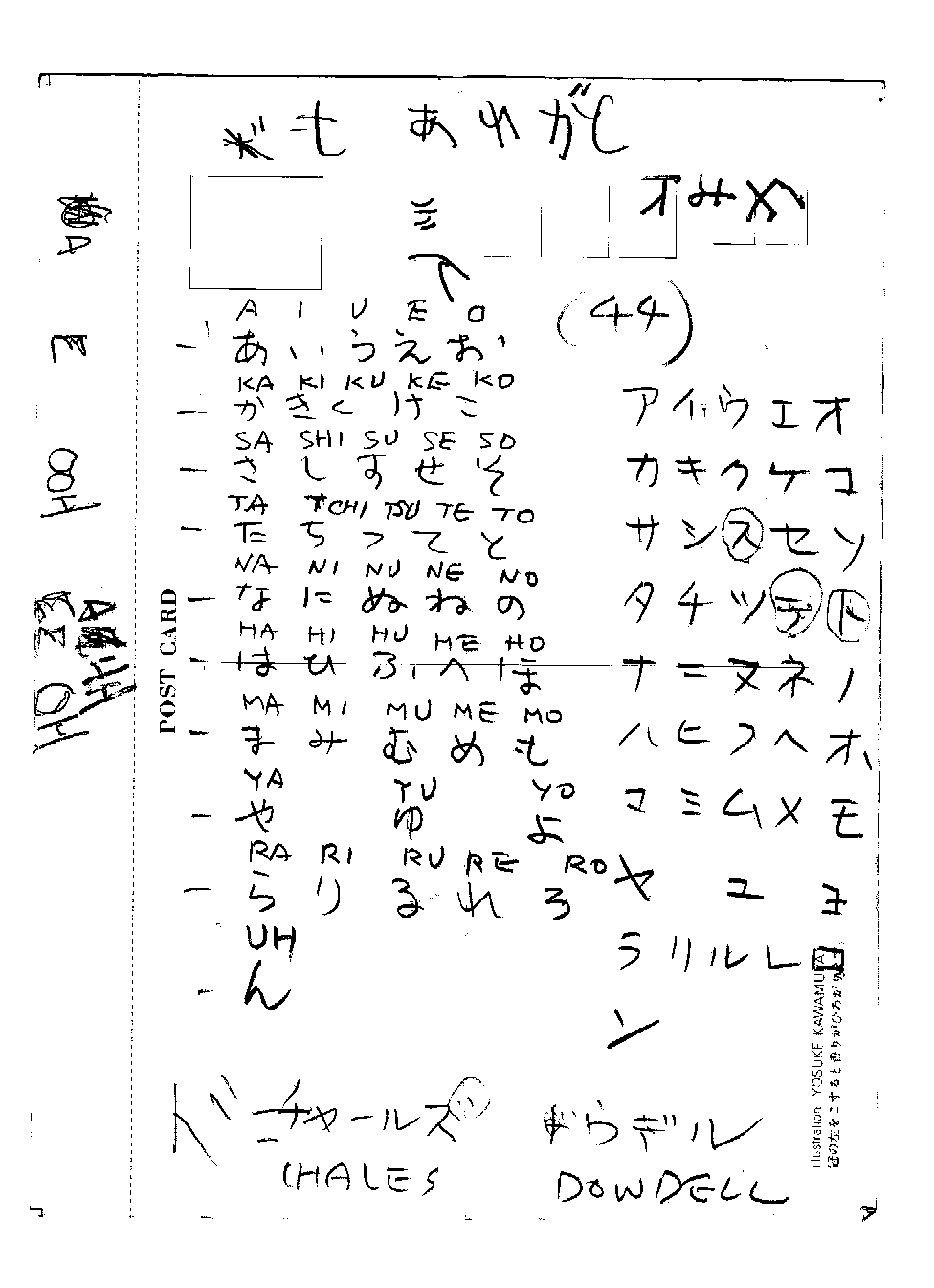 Here is a list I started a few years back.
Advice to the young man.
Listen to yourself. Don't expect others to.
Work to identify your basic needs even as far fetched and difficult they may be to cope with. The important thing is to realize that they are your basic needs.
Work to identify how you should obtain your basic needs.
Develop a vision of your life. You and your vision are sacred and should never be compromised.
Make lists. If you don't know how to make a list ask someone who does.
Ask questions of your enemies, how else can you figure out what they are thinking. Of course years from now you will not consider them enemies but they were actually helpful in your development.
Take self tests, but don't take them seriously.
Be nice to yourself. Don't plan on anyone else being nice to you. You have the responsibility to be nice to yourself alone.
Better yourself, and think about what that means.
Work hard. Work hard at increasing your ability to work harder, both mentally and physically.
Listen 50 percent of the time and talk 50 percent of the time.
Do the things that are hard so long as you have vision behind them. If the vision is not there it may only make you bitter.
Do want you want, but not at someone else's expense without their explicit approval. (this is a tough one in the global economy, think about the person making your clothes in a China, or Africa or some orther place, maybe Mars.)
Find good in everything. See perfection in things that are not perfect. It is there.
Think about what life balance is. Disregard it when necessary.
Don't waste your money on a sports car as part of a mid life crisis. It will not make you better.
I have a few more things on my list for today.
I almost have the hose reel working right.
I also have to get the radios back in my truck. I finally had the Motorola reprogrammed for the local repeaters.
Douglas found a very heavy file cabinet and now I need to get off the truck and inside somehow.
I have to review investments
It has been unseasonably mild out. Today it is 25 degrees and mostly clear and calm. The springs are really working out back. Even though it is 25 degrees out most of the water is not frozen and running very nicely since it is coming right out of the ground. I found a new spring that I did not know about today. You can see so much more in the woods this time of year. It is really nice to see through the woods and still see woods, not a neighbor, or dump or something. Woods to the left, right and center. I got a couple week's worth of wood today. The jeep is leaking gas. I will add that to its long list of ailments. I think if it had a spleen it may be close to being ruptured. It doesn't handle real well when you have the spings on the stubbers. It reminds me of the dog on the "Grinch that stole christmas."
I ran a Carfax on the jeep. The following message was returned: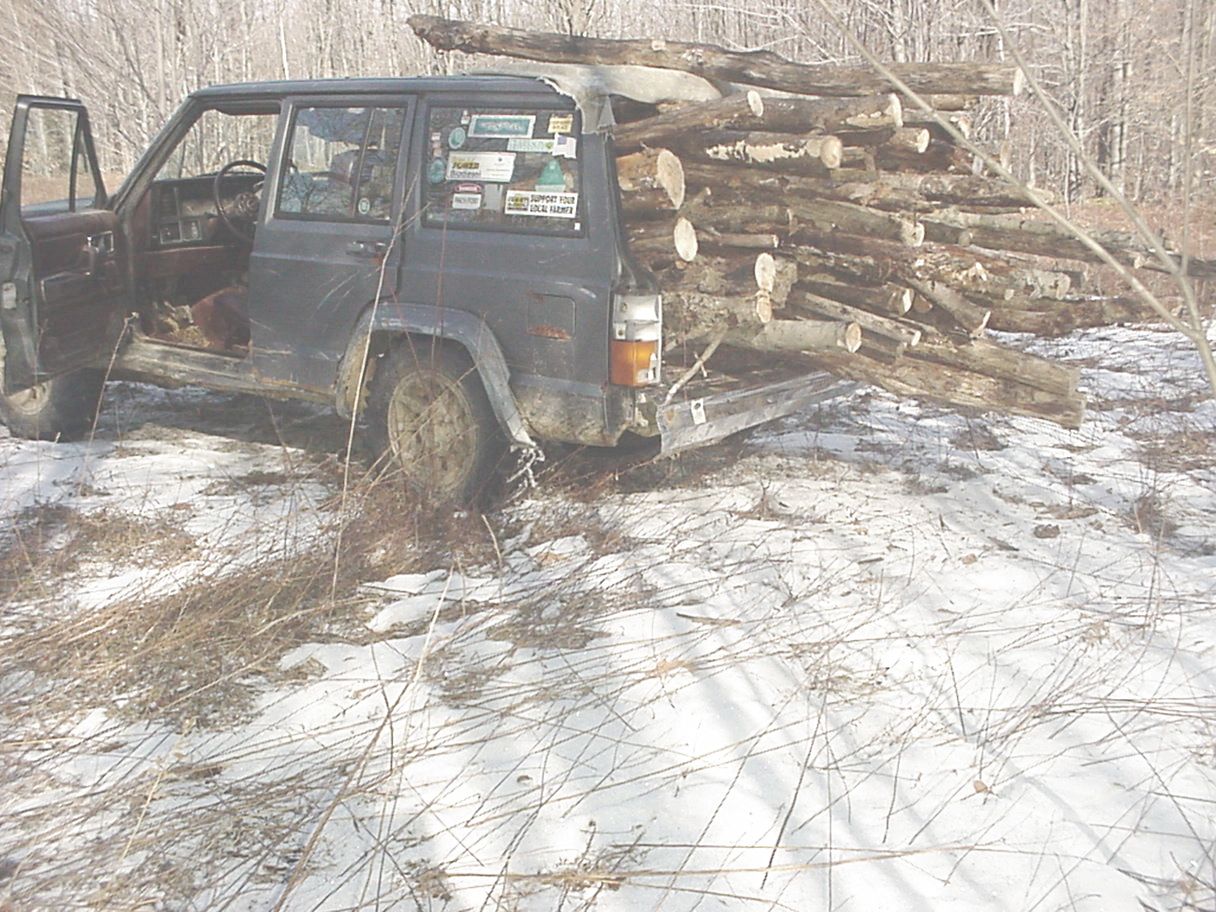 "I am one day closer to self-actualization."
Today the weather is a lot better at McMurdo in Antartica than it is on the farm. It is +34F and calm in Antarctica. In Berkshire it is 0F with 40 mph winds and blowing snow.
The jeep ran out of gas out back. I am going to take an jaunt back there to get it going again.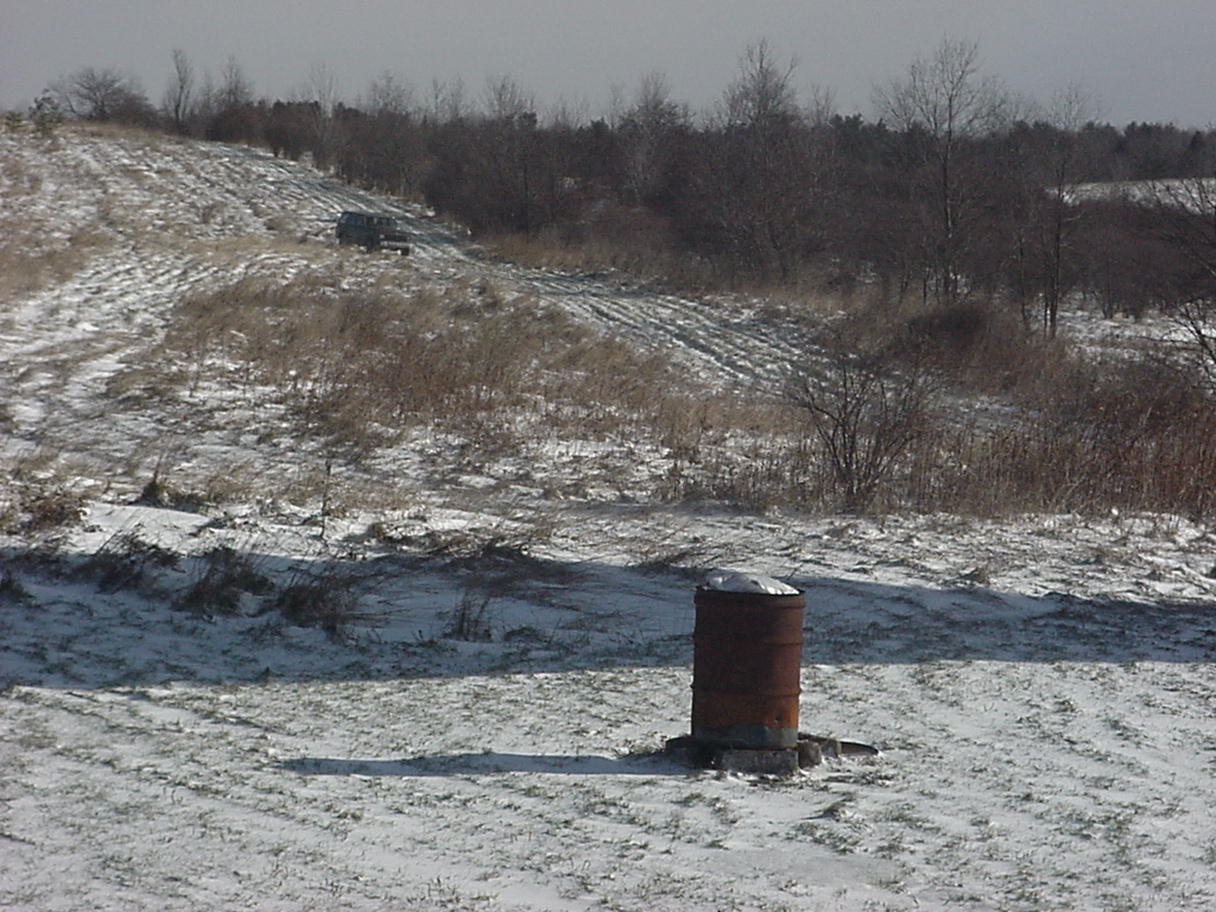 Click pic for video
It is windy tonight as a front comes through.
Today I went to the Marathon NY hamfest. I got there at 5:30 AM, stayed 'til noon. I sold most of my stuff and brought back less than I went with. I had a long talk with the guy who gets to clean out labs at Cornell; he has some nice stuff. I am now having a special sale on adhesive tapes of all kinds. It was good to catch up with the guys.
My brother is back in Tanzania this week.
I thought of a quote tonight. "If you or I lived in paradise, would you or I recognize it as paradise?" If this was the theme of a speech, the title of the speech would be "Lost from before your eyes."
Life is good. Drive fast. Your mileage may vary. All standard disclaimers apply. This is what we train for.
Weird, Wild, stuff, as they used to say in the old days. I hope it is not copyrighted.
This is a pic of the (best we can figure) of a reflection of the moon in the jeep. It had absolutely freaked Bonnie and I out.
We were having a fine day day and we saw a weird "glow" from around the jeep. It looked like a cell phone or some "LED encrusted electronic bling"... It was the moon. This one UFO confirmed and explained in Berkshire NY.
Take a close look at the pic. Lighten it up; see if you can see the jeep. I have not tried, but in person it was clear it was not the same color as most stuff you see on the farm at night.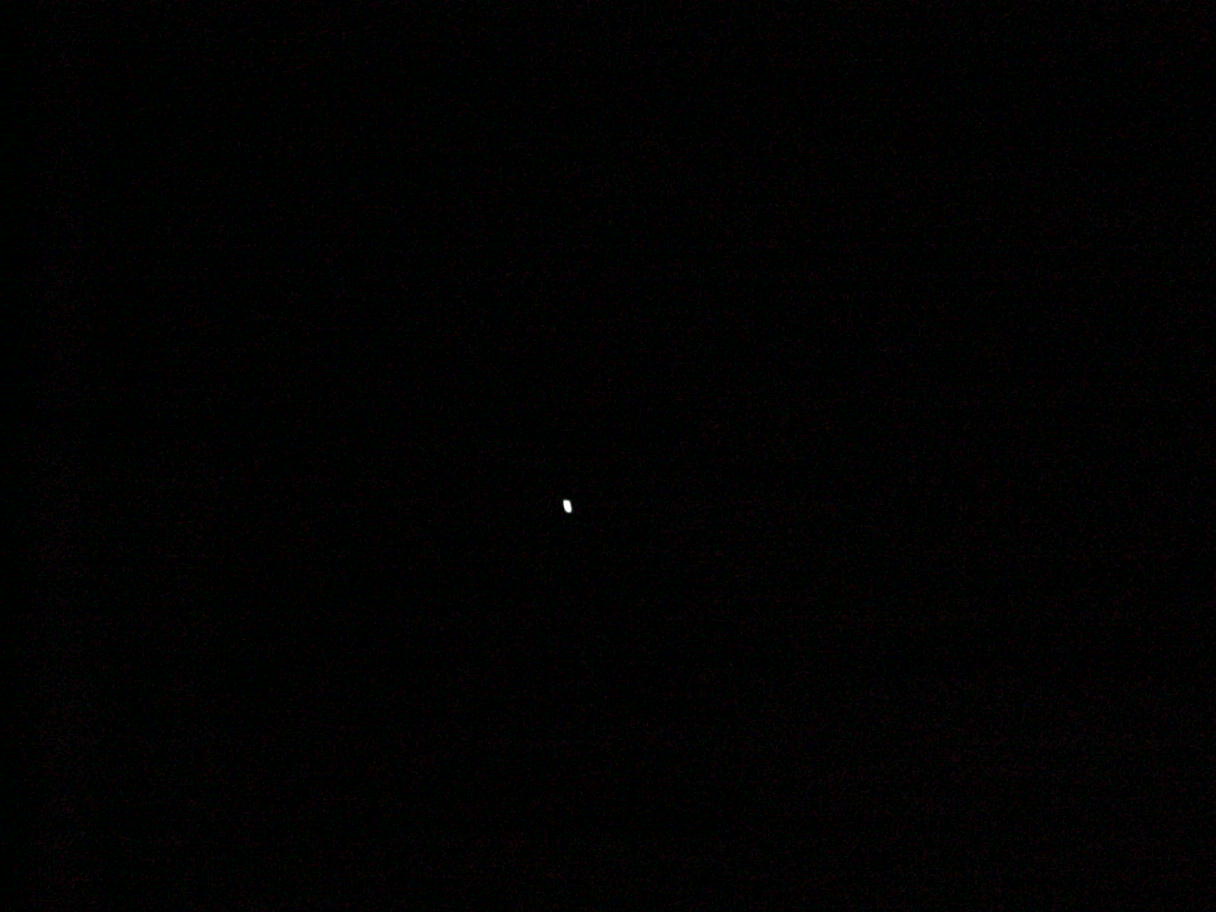 Franklin and Denise are in from Texas this weekend. There isn't much snow on the ground so we can get around back in the woods with the jeep and the tractor pretty well. I am getting firewood still, although it gets processed in the barn since I don't want to have to dig it out of the snow if we get a storm. I am getting noticeably more capable with my exercises. I am getting stronger in leg and arm as well as cardio. Once I run for half an hour I don't want to stop. Watching TV while I run on the treadmill I enjoy "Monarch of the Glen"(BBC). It is somewhat confusing why that show or why I like the show, but I do. It is basically a soap opera. Maybe that the show does not have the commercial intervals as American TV makes the difference. American TV is getting even more commericals. I think the longest stretch is 8 minutes of program these days.
I am taking my Ham radio test to upgrade to "Amateur Extra" on January 30th. You get more frequency bands on which to operate with an extra but the real reason to get an extra, since the test is pretty tough, is to "have an extra." Current ham projects in the que consist of installing a filtre on the generator bike power lines, and making a more permanent switching apperatus for the wattmeter.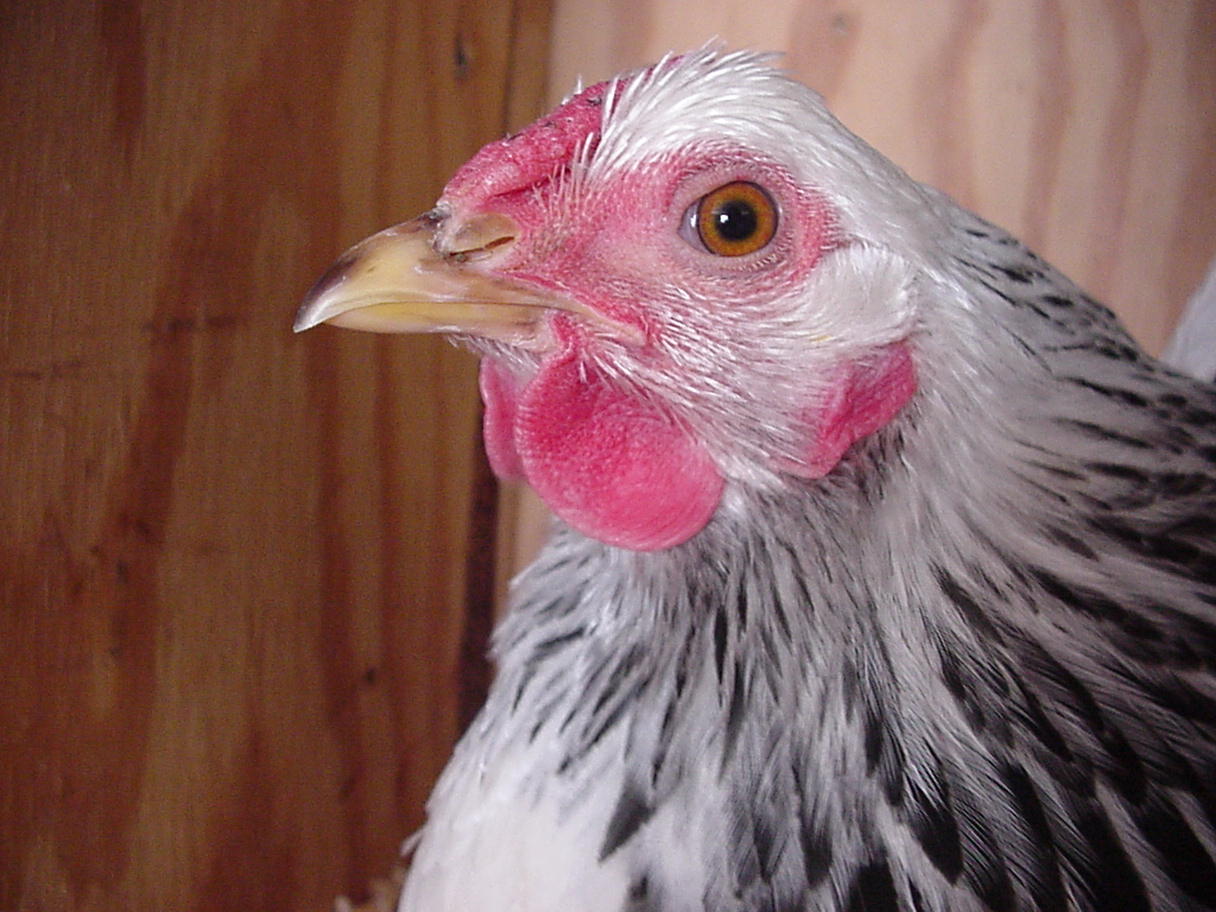 Click pic for video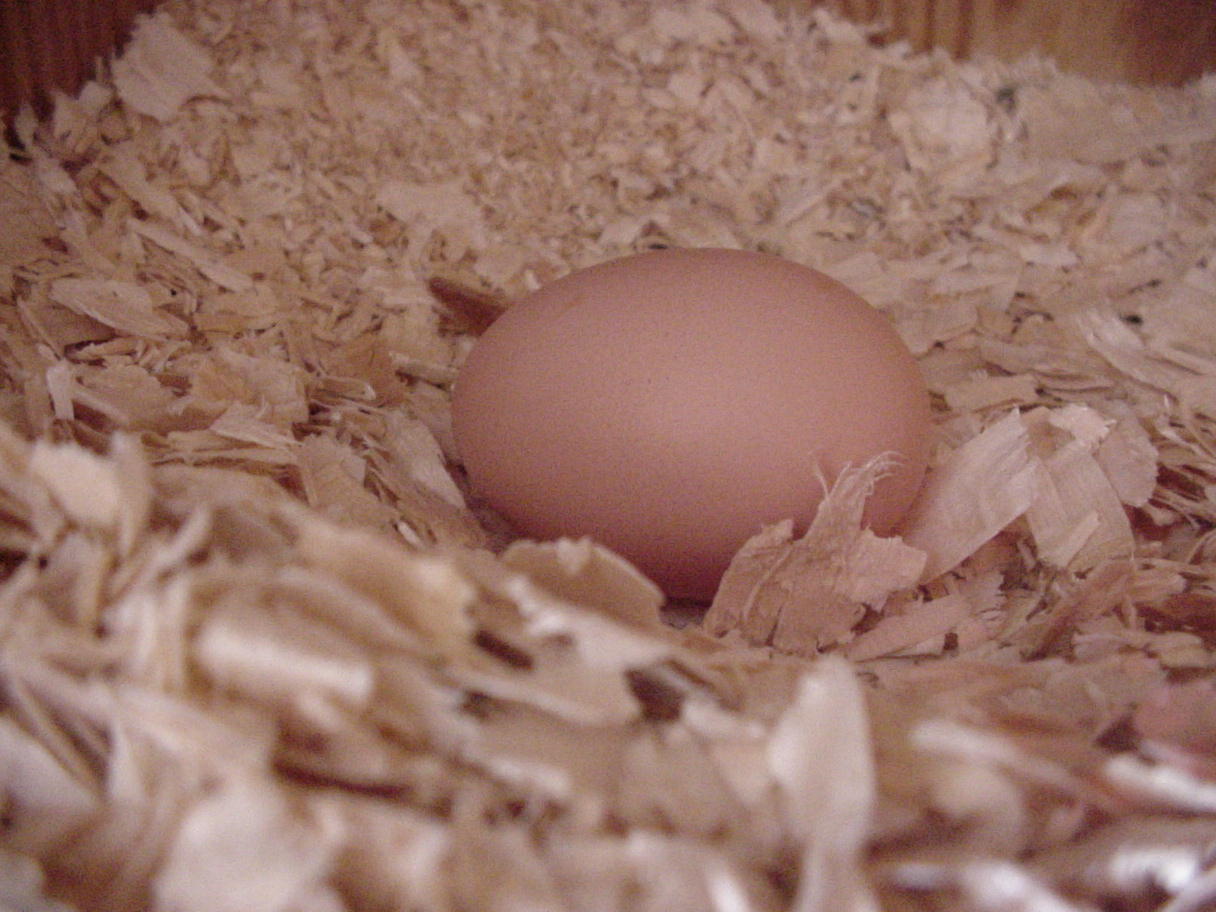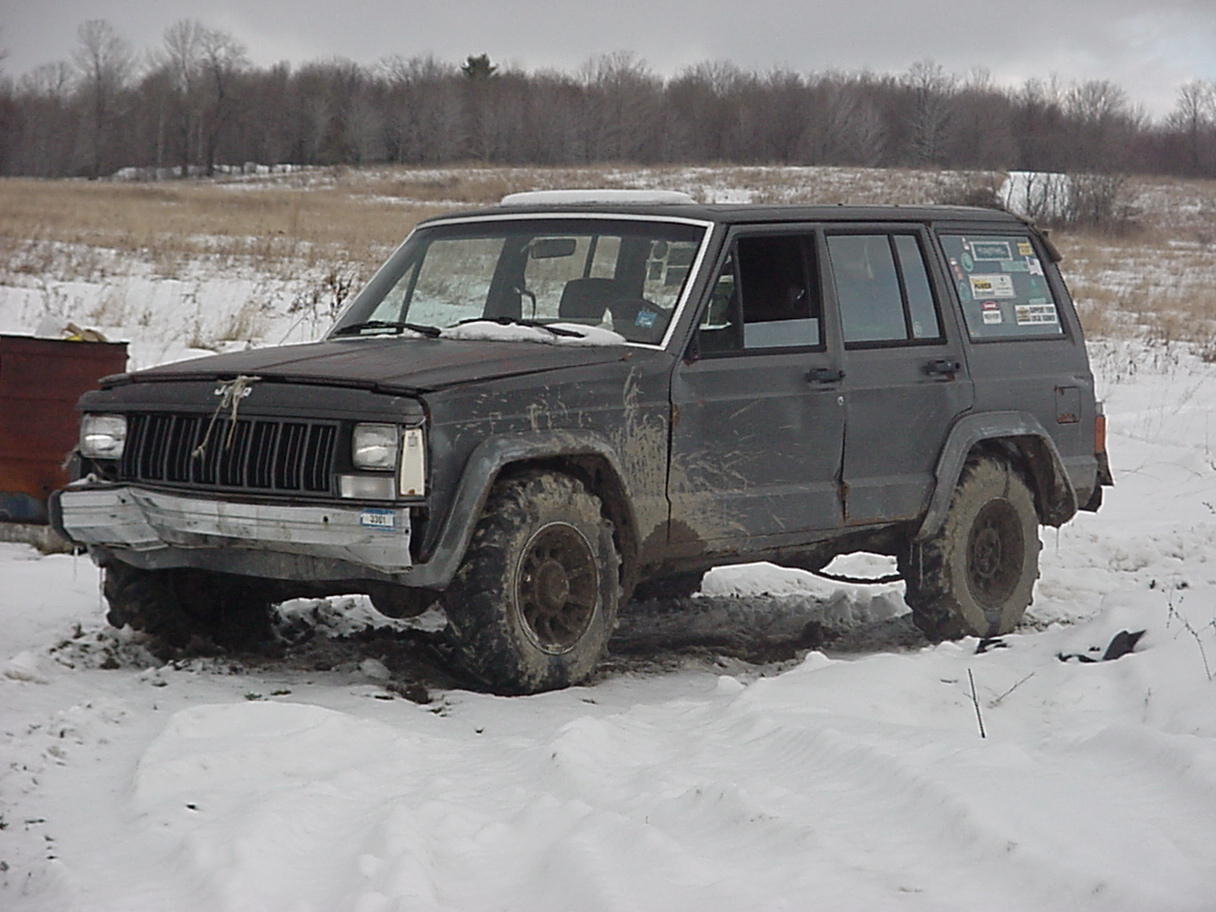 No images for this post. Brother James sent me a couple of candlesticks from Tanzania (he was installing a printing press for an Arab) and an awesome book about about contemporary life in Antarctica.
When trying to explain to a bank customer service representative why you don't have a phone number or why your address has a U.S. postal code but that you can't step into the nearest bank branch to re-key your PIN because the bank cancelled your old cash card, the freindly customer service rep (ed. probably in India) will hang up on you about 50% of the time as soon as you utter "Antartica." After trial and error, the best workaround solution when trying to conduct business from Antarctica is to say that you are at a "foreign military installation."
Johnson, N. Big Dead Place. (2005).Feral House. Los Angeles.
My siblings are a different bunch of folk, I am proud to be associated with them.