I decided not to buy the plane. Maybe next time. It was a good exercise visualizing myself as a aircraft owner. I have decided not to buy anything else that uses gas for a while. I have a lesson Thursday night.
Instead, I am getting the solar hot water system built and installed. The electric car is still in process.
I will be mowing my main hay field this week (17 acres) for the first time this year. So far this year I have mowed about 7 acres with the big mower. I have a lot more to do. I sold my truck camper and I am trying to sell a bunch of other stuff too.
The chicks are growing. They are fun.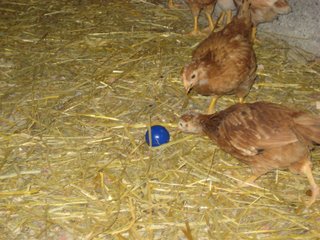 I am thinking about buying this plane. They hold their value well and it would really help me get my license faster. The things holding me back are I had a boat before and know how these things can own you back when you think you own them. Also, there is some expense. Is it something I need? It is a great deal.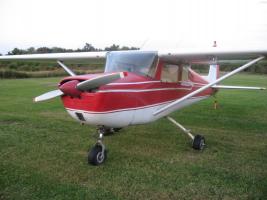 This time of year is always overwhelming. There is so much to do.
I hope to get back in the air soon. It has been a while. I got a line on a nice C-150 airplane. I am tempted to buy it. I am getting in the groove with new routines and making sure I don't slip into depression. I haven't been depressed and I don't have a history of it, but I want to make sure. Life changes can be pretty big.
I still can't get DSL at the house. I contacted the phone company engineering manager for the area and bitched at him for a while.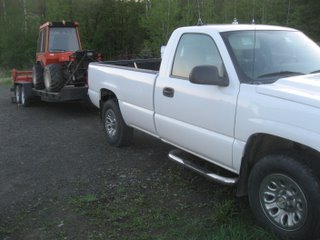 I have been neglecting my blog. I apoligize. Spring is always a busy time of year and I have not been writing "blog" on my 3x5 index card to-do-lists.
The chicks are bigger. I am going to put a few in the freezer as soon as I find out which ones are roosters. The llamas are well.
I went to an auction this past weekend. It was a bit of extravaganze to spend the time but it was worth it. It was one of those poorer-than-dirt farmer folks who croaked and they were liquidating. There was quite a collection of stuff. The deceased was characterized as "independent". Interesting enough, the farm was about 1/4 mile away from the birthplace of John D. Rockefeller. Quite a contrast.
I bought a few odds and ends and a running rear for a hay wagon. I have been looking for years. I will be picking it up tonight.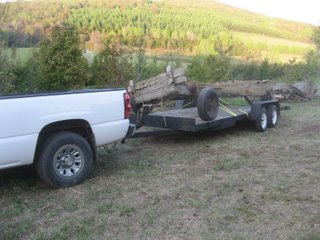 Here is a great link sent to me.
RoboDog
A little oil and gas and you are good to GO! Fetch!