I thought of a quote at work at lunch today. Maybe I will write a speech around it.
"Trustworthy is not something you are. It is something you do."
Memorial Day again. That was a fast cycle.
We went to Bonnie's sister's place on Chatautqua lake for Saturday and Sunday. We took eggs and had a big duck and chicken egg breakfast. Side by side comparisons of scrambled eggs showed the duck eggs to have a lighter flavor (surprise) and a somewhat creamier texture. They all tasted great. I went fishing but I didn't catch anything. I did manage to wear out my fish reel. It cranks really hard and sounds like it has some loose parts. I think I relubed this reel about 12 years ago. I can't remember though; it is old. I bet it is from the 70's. It's time for a new one. I think I am going to get a new rod too. I'll get a new ultralight rod and reel. I had a crappy ultralight years ago. I threw it away after the the drag stuck for the third time, loosing a fish. This time I will get a decent (not the best) one. We did landscaping and gardening on Monday. I bet we are the only ones in the neighborhood with a couple of tons of composted llama manure in our garden. The mix is composted llama dung, old hay, sand and some good old dirt. The pH was higher than I thought it was going to be. It should be fine. I didn't have to adjust it. Rocks grow great in our soil.
I have to get the flat fixed on the tractor before I can mow the trails. I will mow in the evenings I have lights and a stereo. I have the paint to paint the mower, AC orange. It matches the Holder, I think.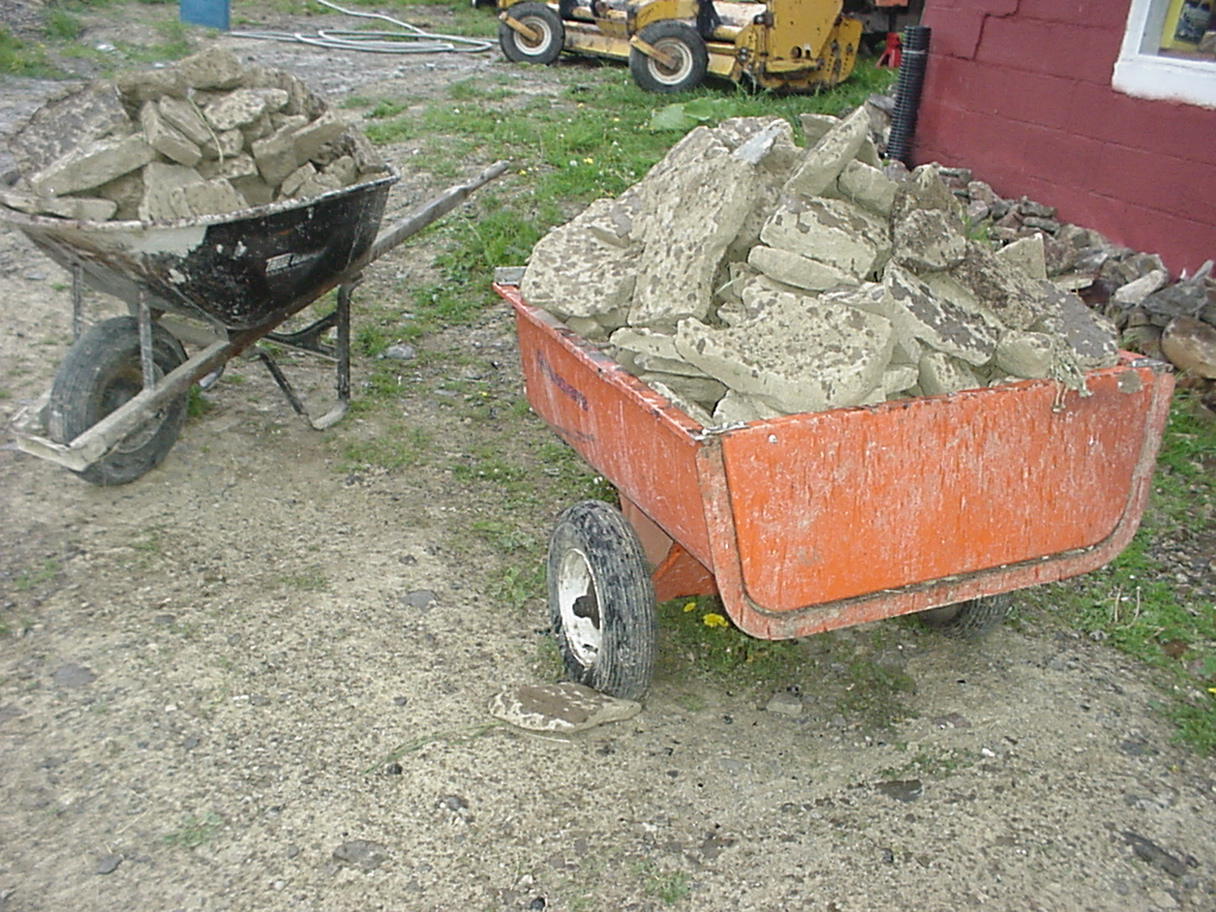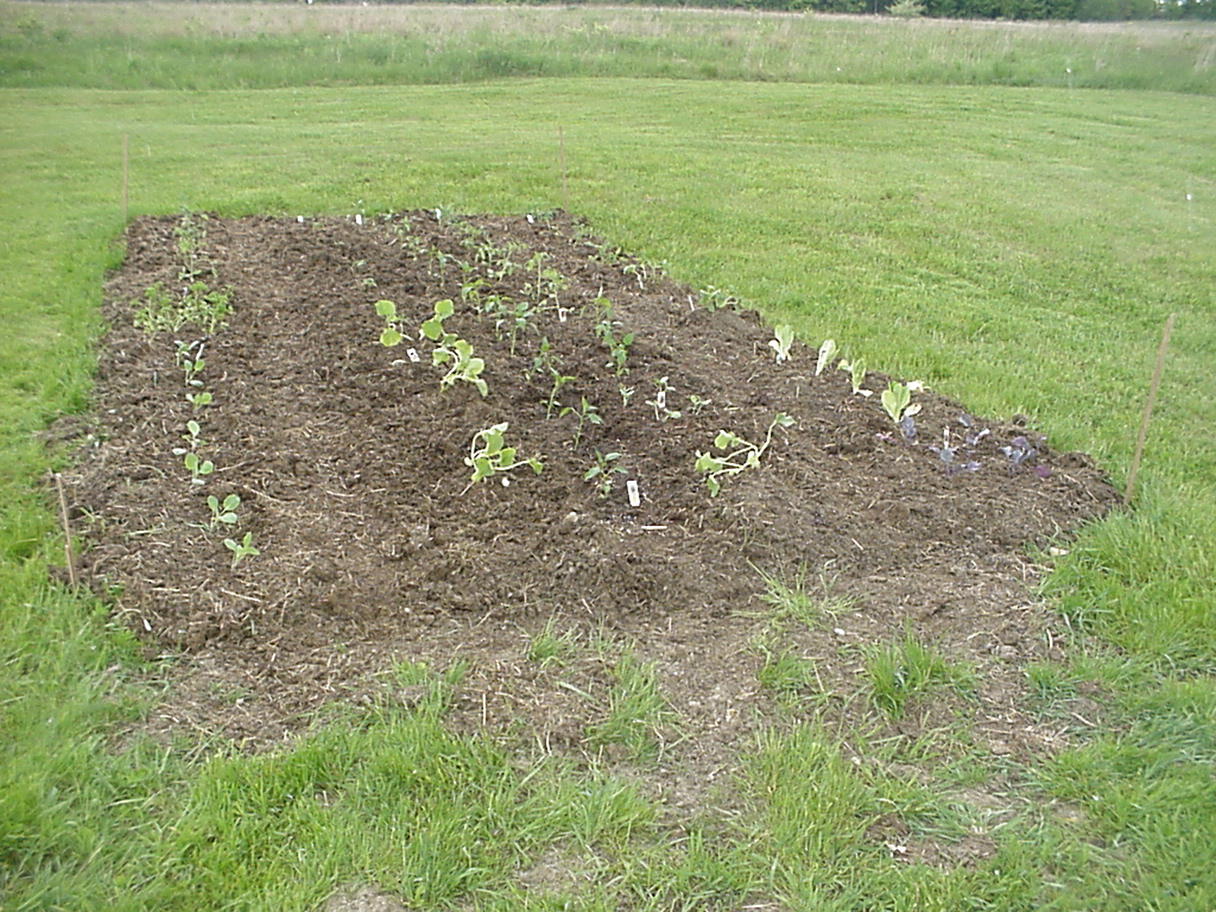 I am back from Dayton. It was 9 hours driving each way. The fuel mileage was a lot worse with the camper on the truck too. We have to expect that.
I purchased a radiation detector, nicads, button cells, monitor, a generator for the exercise bike, connectors, tape, IC sockets, and an A/B box. I probably got a few other things too. All of which are part of existing projects! I started no new projects. The place is quite a draw. It is very large indeed. It is approximately 3 times the size of the Rochester hamfest. We met up with hams from around the country.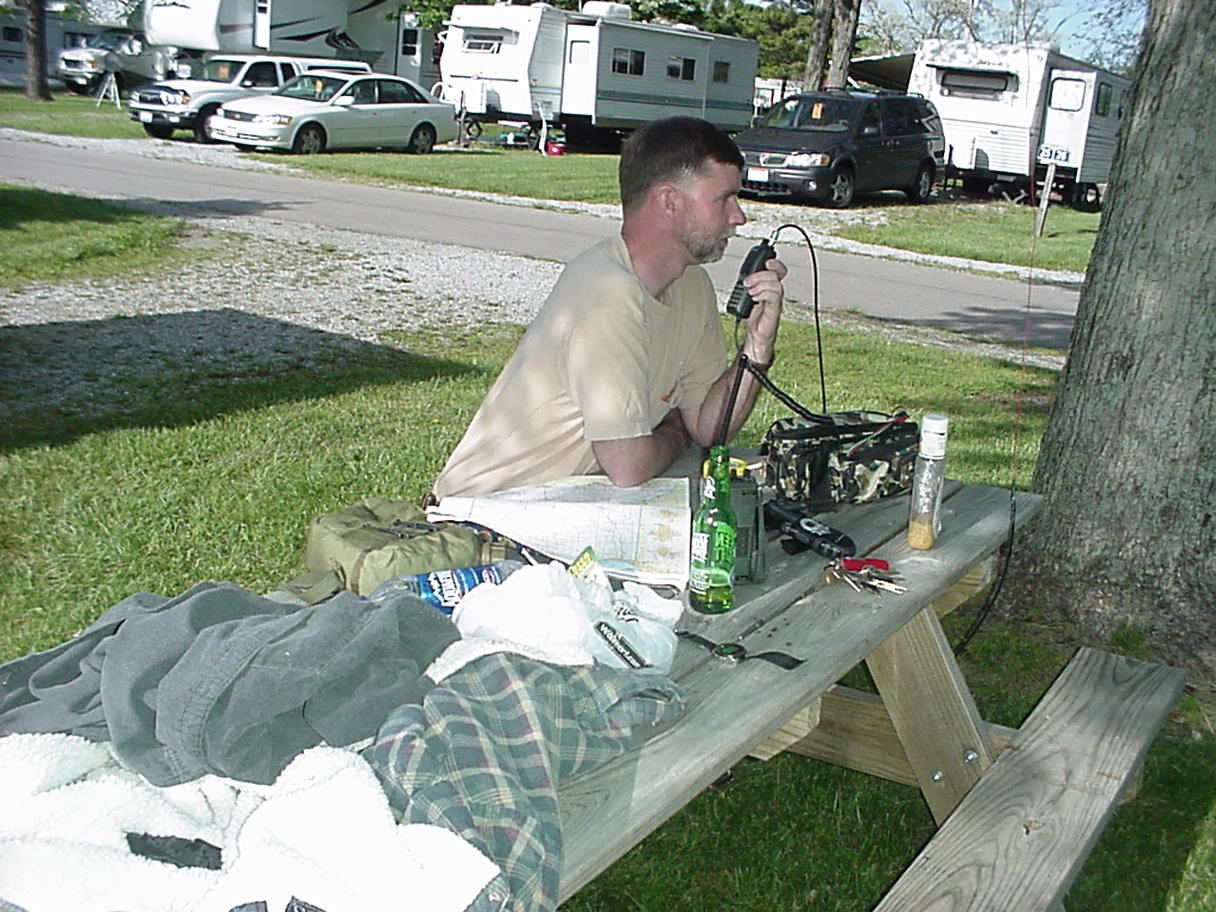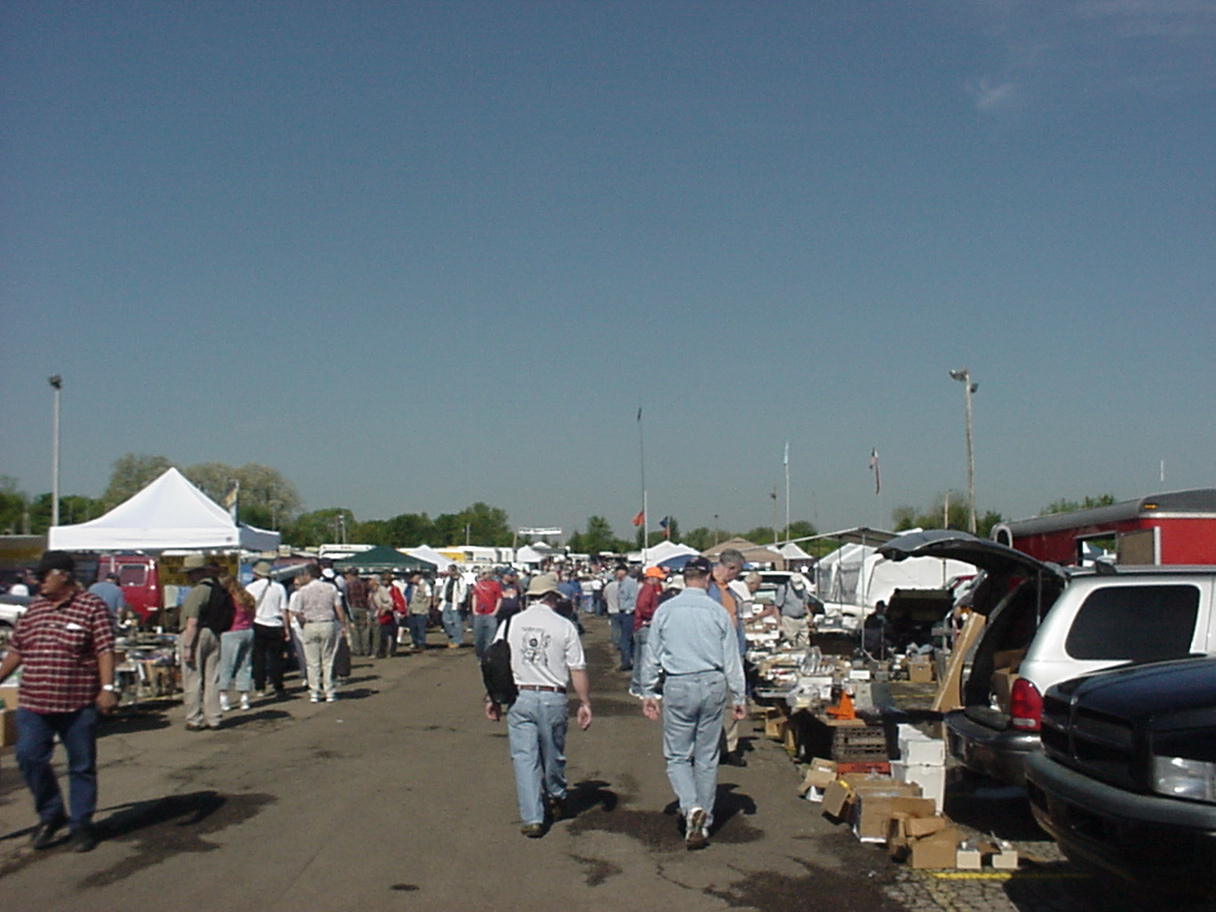 The link is cool. Launch a weather balloon with some cool inexpensive radio stuff to 52,000 feet. A man just can't sit around. If he could sit around he might not find the need to do stuff like lofting electronics into space.
I am off to Dayton this week. The hamvention is the Mecca for hams. They say you need to get there once in your life. I have never been. I think maybe 20,000 hams attend each year. It is a big deal. I have a short list of stuff that interests me. You never know what you may find. But, you can be sure you'll find a whole bunch of nerds interested in computers and radios.
I have the camper on the truck.
My class is over! I passed. It looks like I got B-. That was a life changing event for me. I learned about myself more than I may have learned about the class material. It was challenging. I may not go back to school.
Seattle was good. The conference sessions were good. It was great to see our manual out there in front of Microsoft, IBM and Cisco Systems. People were impressed. The big thing at the conference is DITA (Darwin Information Typing Architecture). There is a lot of hype about DITA and we are contemplating using DITA as our DTD or a derivitive. IBM is strongly backing the freely available DTD. That always makes me suspicious. I went out to dinner with some sales guys and had a good time. One night I went out for Egyptian food. That was great. I need to make falafel at home. Pete is coming down to borrow my bobcat for a week. I need to work on my truck this weekend. It needs brakes bad. I will start catching up on all the work around here that has not been getting done because of school. Maybe I will make beer or falafel.
Well, the class is almost over. I think. This class "Financial Management in Organizations" has taken a lot out of me. It has been stressful. A lot of what the class thinks is easy is not easy for me. I am not an accountant. I have to figure the basis stuff that the new material is based on. Anyway, I think I have walked away with some excellent lessons besides what I learned in class. I have been seeking out motivational speakers and mentors for advice as normal. But, I think I may be able to listen and empathize a little better. Stress can do that. There becomes a reason to change. Rely on your inner voice.
I am off to Seattle tomorrow. Donna and Dave will receive the STC award for their project, well deserved. I should blog from there. I will eat a raw oyster I am sure. That was the place I got the liking for them. I plan on getting up early (no choice coming from the east coast) and exercising. I remember last time I was out there there was an exercise room on the top floor of the hotel that looked towards Mt. Rainier. After that, I am off to Starbucks for a cup of the world's most expensive coffee. I would also like to get down to the fish market where all the "Fish" craze was started. I was there before it went crazy and I can tell you I was very familiar with the concept before the hype. The folks in the print shop at work understand fish.
Bonnie and I went up to Rochester to visit my mom today. She is well. We went to lunch at a Restaurant on Irondequoit Bay. We also drove by the places I grew up. It was very weird. Very weird indeed. The gingko tree my parents planted in the front yard has a trunk over a foot wide. I guess the thing that freaks me out the most is the distances between places and houses seems absolutely microscopic. I am familiar with this phenomena but, I had never experienced it like this before. In thinking about it there are numerous contributors to such a weird phenom'. I am physically larger of course than I was a pre-teenager. But the significant difference is that my world view is much larger now and my understanding of the world is larger because of emotional and mental growth. Additionally, the property that we now own would hold numerous old neighborhoods. And actually it does. The neighbors are turkeys, deer, bear, coyotes and all sorts of other natural neighbors. When I look out into my back yard I am fortunate to only see my property. I can see approximately 30 acres before the the hill. I remember this scale thing before. I felt having 2-1/2 acres gave us a lot of room at the old house. Looking over the land, it felt immense.
I really like the quiet where I live, no lawn mowers, no cars.