Welcome to the Chautauqua Institution | ciweb.org
We are back. We spent 2 half-days at Bonnie's sister's place on Chautauqua lake. They did a lot of work to the place in the last year. It looks nice.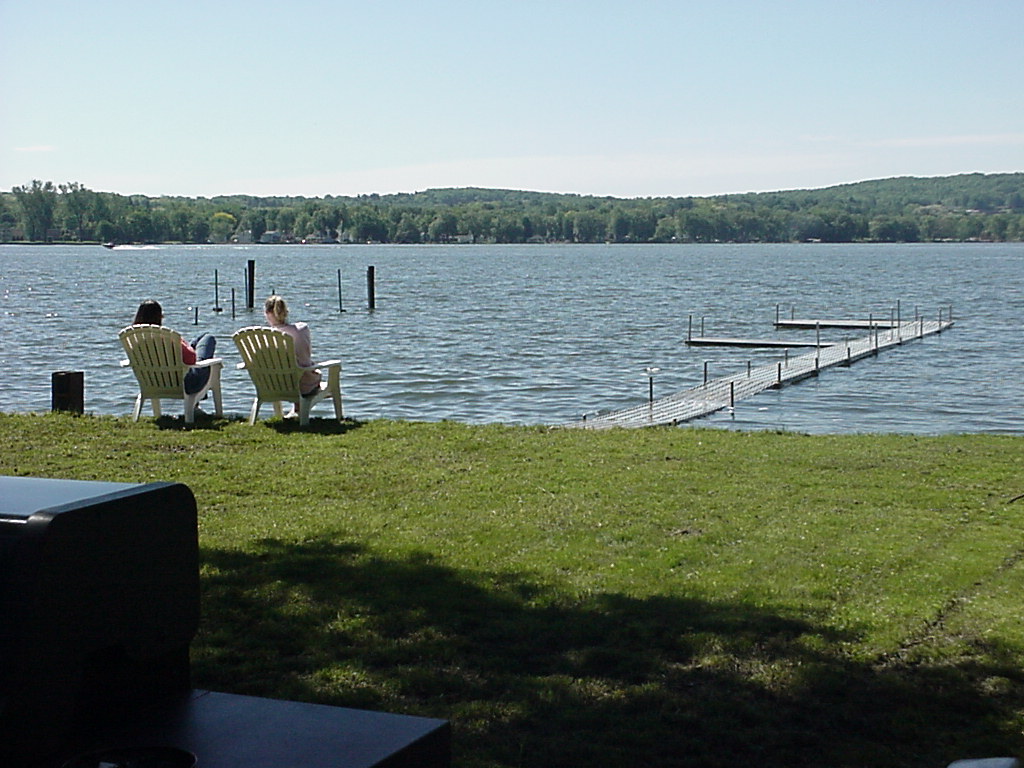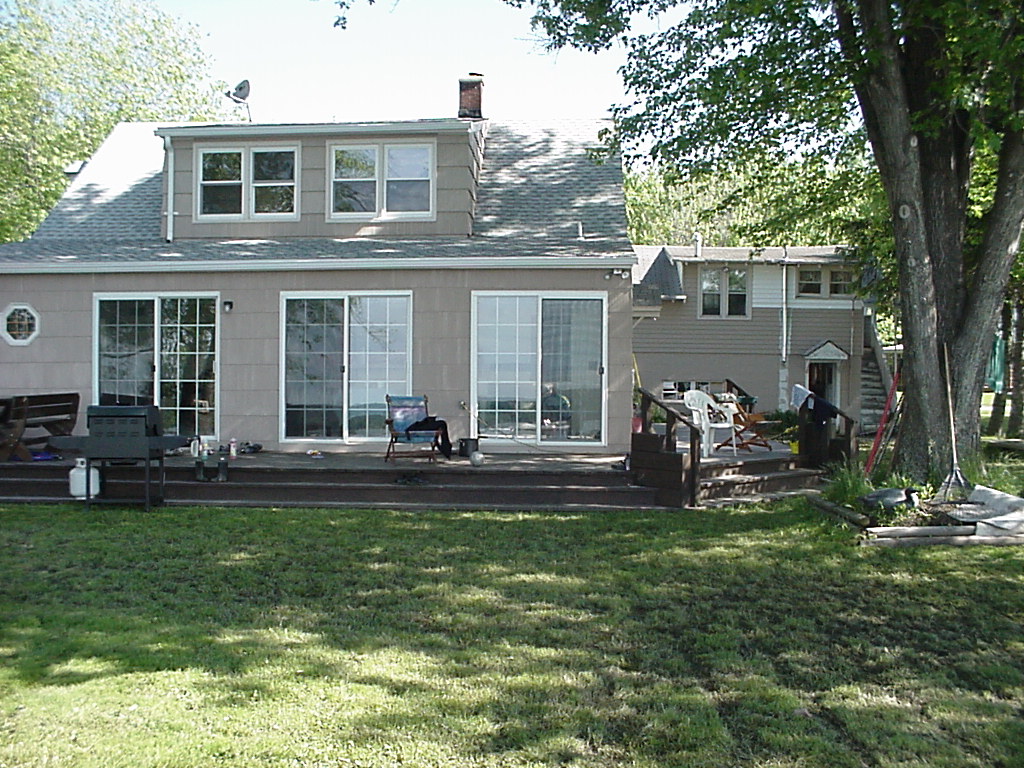 I walked through the woods through the park to join up with my car pool this morning. It was nice, the woods were cool, slightly foggy and almost tropical with all the rain we have been getting. I sneaked up on a deer. That was pleasant. It is a little over a mile walk after I get to the park. I carry my shoes and change from my hiking boots in the car.
Hopefully, my new camera arrives by UPS today. I bought another Sony Mavica from someone on eBay.
MotoSat
My friend Pete called yesterday from I 81 near Scranton. He was twisting up the differential on his pickup while trailering his camper. The differential was making a lot of noise and he had just got some work done to it. Luckily, the camper and truck made it to whitney point. I agreed to pull the trailer with my truck to Rochester for him to lighten the load on his truck. It was a large camper, about 28 feet and 8000 lbs. My truck felt it was pulling something that's for sure. It was a different experience. We got home after midnight.
http://www.newtechusa.com/PPI/pressroom.asp#higher
This is a neat article. First it is overseas outsource then we will move our capitalistic needs to primates and other lower orders of life. Perhaps we will start to use horses and oxen to plow fields to grow food. What a future!
Hubble vs. Webb: How Far Will They See?
The phone company came and moved their wire yesterday. I am pretty much ready to backfill everything.
I have had a couple of consultants in at work the last couple of days.
Get to the Heart of Objectionable Current
WooHoo! The inspector came and he had no issues. Good to go. Basically, all he said was "Works for me". On to the next project!
Fantastically Dangerous Capacitor-bank Experiments
This link reminds me of the time when me and a friend were planning to build an ION laser using extraordinarily large capacitor banks. We did all the design work on the capacitors. We just never funded the project. It probably would have cost about a thousand dollars total. It seems like a lot at the time. The other thing about self-funding experiments is the heartbreak when the expensive toys go up in smoke... good experiment... good lesson... It just costs money. These capacitors could be a great source of amusement for many projects.
NYSE&G just left. They hooked me up. They didn't want to come back this afternoon. So I called the inspector and he called it in and said it was ok. He is still coming out to look at things, but the service entrance has been switched from overhead via pole to underground via the barn with a bypass load center to the house underground. The NYSE&G guy said I did good work. That made me feel good. I stress out over stuff like this. I feel relieved. As long as the inspector doesn't have any huge issues I should be all set. It was an expensive project, but I saved thousands versus having an electrician do it. I still have to call the phone company to do the final cut-over to their new underground line now.
My finger still hurts a bit. The needle intended for the llama must have hit a nerve... or a bone. I am sure it will feel better soon. My arms are tired from bending all that 4/0 cable. What a pain this stuff is!.
Humor Search - The Web's Humor Search Engine
Well, I got most of the electrical work done. I will finish it today.
We gave the injections to the llamas. In the process I managed to stick myself with the needle pretty good. It looks like I won't have those pesky mites bothering me either!
Iowa State University's Tasty Insect Recipes
tomorrow I have a full plate. I have to finish the electrical service entrance, give the llamas a lice shot, fix that blasted screen, get the big mower set up and of course have fun.
It is a great time of year here. In fact is one of the few great times of year in this area. It is a special treat to live here, the space, the quiet, the mature trees, the lush green vegetation.
I hope everyone is well.
Here, have a grasshopper
American Demographics
The weather has been good. However, it has rained everyday for a least two weeks.
I started a new regimen. One of the field service guys and I are carpooling. Every other day I am starting to drive the jeep to the back lot on the farm, then walking through greenwood park where he picks me up at 7:15 am. It is a half hour walk at a fast pace. I change my shoes in his car and off to work we go. Gas prices and my body weight being what they are definitely makes sense of the new procedure. The walk in the deep woods on great trails is really something everyone should experience more.
I made a commitment to the Susquehanna Toastmasters club. I will be president this year. I will build the club back up. We have lost many members for simple reasons and of course Tom Ichikawa died. It is my Toastmasters project for this coming year which starts July 1st. I will bring the club up to "Distinguished". Perhaps more appropriately stated, the club will bring itself up to distinguished.
Wednesday at about 10:00 AM (I can even put a time on it, weird) I felt myself move beyond where I was. I have "Moved out of a dark corner". It is pretty freaky. I can never remember being moved from two states like this before. I have purpose, a plan, a mission. Before, I was trapped, confined and subject to others. The only thing that has *really* changed is my outlook, attitude and vision.
It really made me think of the great quote:
The real voyage of discovery consists not in seeking new landscapes but in having new eyes. Marcel Proust (1871 - 1922)
We took the Artemis and the Aries out for a walk tonight after coming back from Rochester visiting my mom.
The lyrics need a direct post from the URL above. They are good. Sting has obviously walked with a llama.
Walk The Llama Llama

(Sting)

Walk The llama llama
Walk The llama llama
Take in the panorama
Walk The llama llama - llama llama
Don't have to be a drama
Walk The llama llama - llama llama
No one could be calmer
Walk The llama llama
Walk The llama llama
Double L.A.M.A

Fluff up your fur
Stick out your chest
Walk The llama llama
Now your looking your best
Keep out the wind
Keep out the snow
Wool by llama from head to toe
Walk The llama llama - llama llama
Take in the panorama
Walk The llama llama
Walk The llama llama
Double L.A.M.A

Cool in the summer
Warm in the cold
A perfect fashion statement
For the young and the old
A cloak for the priest
A hat for the farmer
You could be looking at the emperor's pajamas

That's way the llama walks so proud
That's way the llama holds his head up in the crowd
All of us applaud his generosity
He's more than just a passing curiosity
He covers up our pride
And all those things we have to hide
In any civilized society
Walk The llama llama

A WW II Veteran, Toastmaster friend and ham radio operator pased away. Tom was at our Regular Susquehanna Toastmaster meeting the previous week. He was the timer. He was telling us how some of his relatives were put in the Japanese detention camps for the duration of the war, while he was in battle. I will miss him.
Thomas Ichikawa of Owego
Thomas Ichikawa, 89, of Owego, passed away at home unexpectedly Thursday evening, May 6, 2004. He is survived by his wife of 54 years, Kiyo Ichikawa; his son, Gordon Ichikawa, Owego; two sisters, Mary Niimi, Portland, Oregon, and Ada Honda, Spokane, Washington; also, several nieces and nephews. Tommy, as he was affectionately known, was a graduate of Whitman College in Walla Walla, Washington, receiving his Bachelor's Degree in Mathematics. Tommy served in WWII in the U.S. Army, serving as Battalion Combat Radio Sergeant in the 442nd Regimental Combat Team consisting of Japanese Americans called Nisei. He was awarded the Purple Heart and the Bronze Star Medal. He was an honorary member of the 10th Mountain Division and the 36th Texas Division. In 1963, he founded T & K Communications and since 1980 operated it with his son, Gordon. Active all his life, Tommy shared his energy not only through his business activities but also in community involvement. He was a member of many organizations, including the VFW, American Legion, Kiwanis Club, Elks and Toastmasters. He also was a member of the Society of Broadcast Engineers, a life member of the American Radio Relay League. Tommy was an amateur radio operator whose call sign was W7GUN.
A memorial service will be held Wednesday at 11 a.m. at the Estey & Munroe Funeral Home, Owego, with the Rev. George Truesdail officiating. The family will receive friends Tuesday evening from 5 to 8 p.m. and Wednesday from 10 a.m. until the hour of the funeral. Friends wishing may make a contribution to a charity of their choice in loving memory of Tom Ichikawa, in lieu of flowers.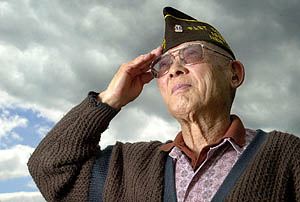 Chazd's (Charles Dowdell's) News Burps
I took half a day off today to try and coordinate the new electrical service entrance disconnect, inspection, and connect. The way things are looking. I may have to use my generator for a day or so. The schedule is not working out well. It is a hassle, but doing the work myself saves thousands of dollars.
Life is exciting today. I believe there is opportunity. Finding it can be sometimes be tiresome.
Asilomar Institute for Information Architecture
I have been visiting the Information Architecture listserves, wikis and other e-lands regarding information architecture.
Content removed by request 6/29/07
weather.com - Local Recreation Page
Jeff and I went turkey hunting on Saturday and Sunday morning. We did not get anything.
I am moving forward on the new electrical service entance work. I am using a Square D load center in the barn as the load splitter between the barn and the house. It only has 8 circuits for the barn, but it has a load bypass feature that feeds the house service entrance. I ended up buying a whole spool of 4/0 aluminum cable at Home Depot. I need to take back what I did not use, about 190 feet. The 500 foot spool cost about $600.00. It is moving ahead. Hopefully I can get stuff buried pretty soon. It is a hassle trying to get around the ditches all the time.