Do It Yourself: House Exterior
The roof is done. That makes two big jobs this summer on the house. First I did the electric service entrance for the barn and the house and later the roof. Luckily, no sheathing had to be replaced. I thought there would need to be some replaced, but I lucked out. I used 56 bundles of 25 yr shingles, with new drip and rake edges, one course of snow and ice guard and rigid ridge vent. I am glad the two big jobs for this year are over.
Next year I am replacing the load beams in the barn with steel I beam. I will need to buy about 80 more feet of 8 inch beam. I get a great price on steel through work.
The other big job is probably going to be the deck. I can't start on that until we have a comprehensive design plan for the house done. We still have lots of ideas, but no definitive plan. Hopefully, I will be sponsoring a design competition at the school of architecture at SU shortly. I am waiting to hear back about the "ins and outs" of how to do such a thing. But all that work is all next year.
The small jobs I have left for this year are 1.)llamahouse improvements, 2.)south barn wall masonry tuck pointing, window/door trim and painting. 3.) Clean the chimney 4.) Work on the drainage, landscaping and seeding, 5.) Outside hose spigot and softener drain system. 6.)Generator transfer system wiring. I should mow some more, but I may not get to it.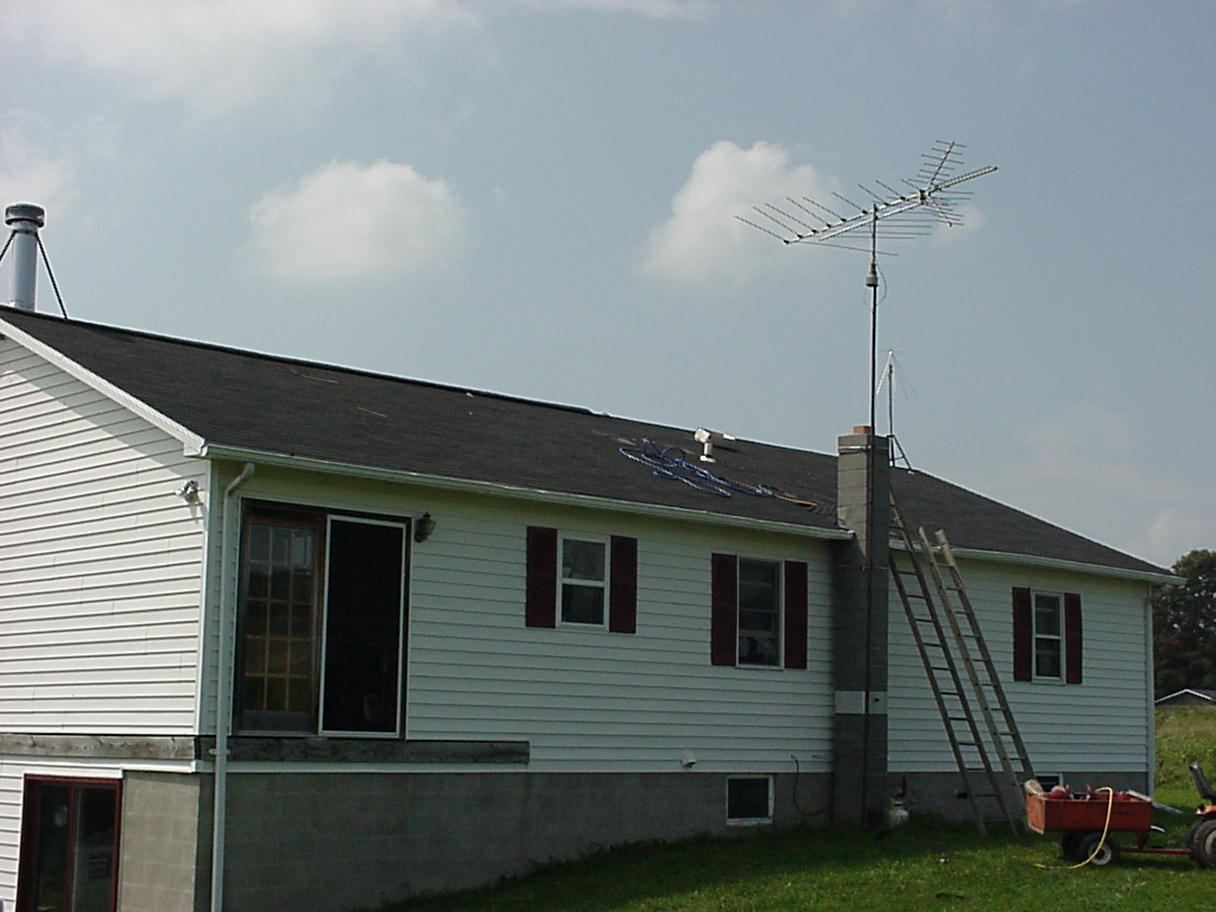 The Official Site of the Great New York State Fair
Bonnie and I made it to the fair finally. There was a lot to do. Overall, we had a good time.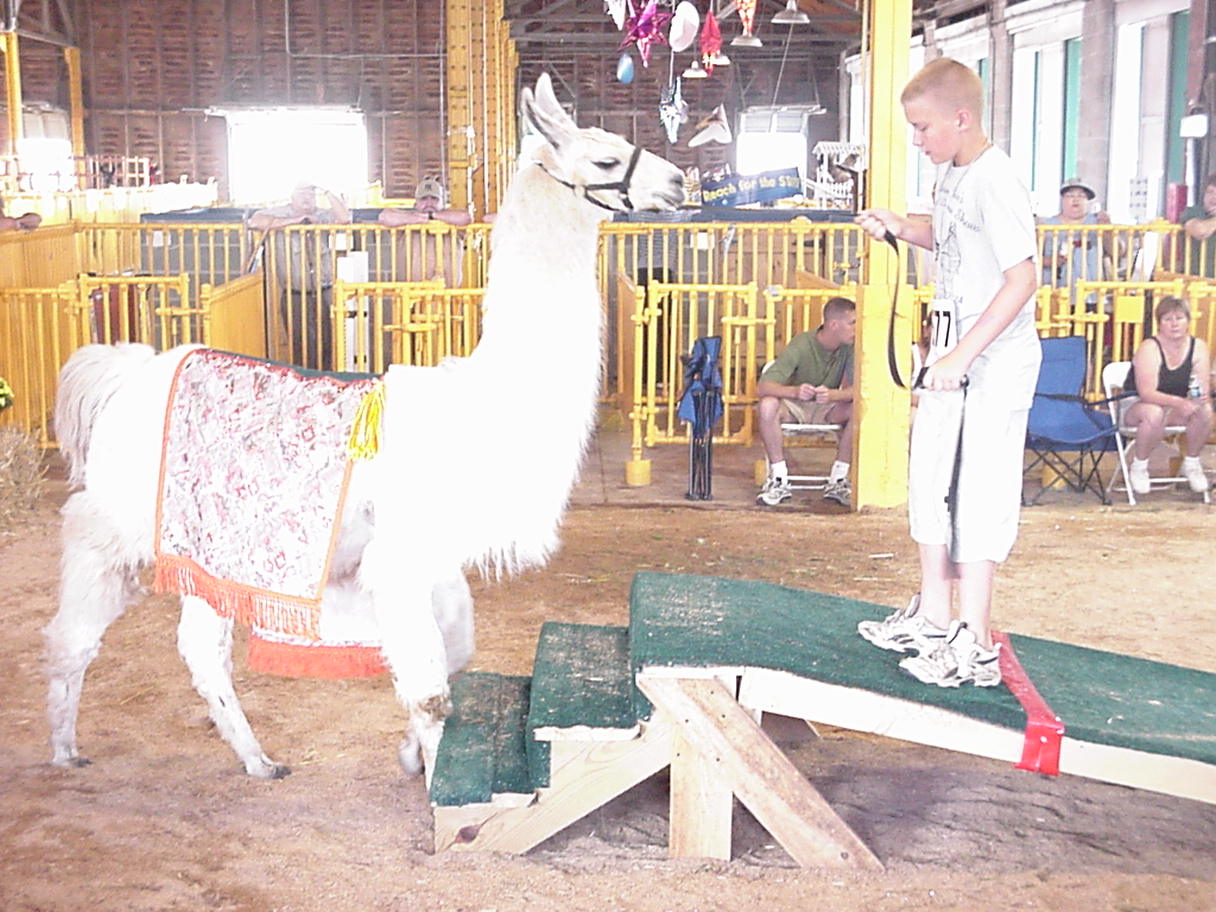 Click pic for video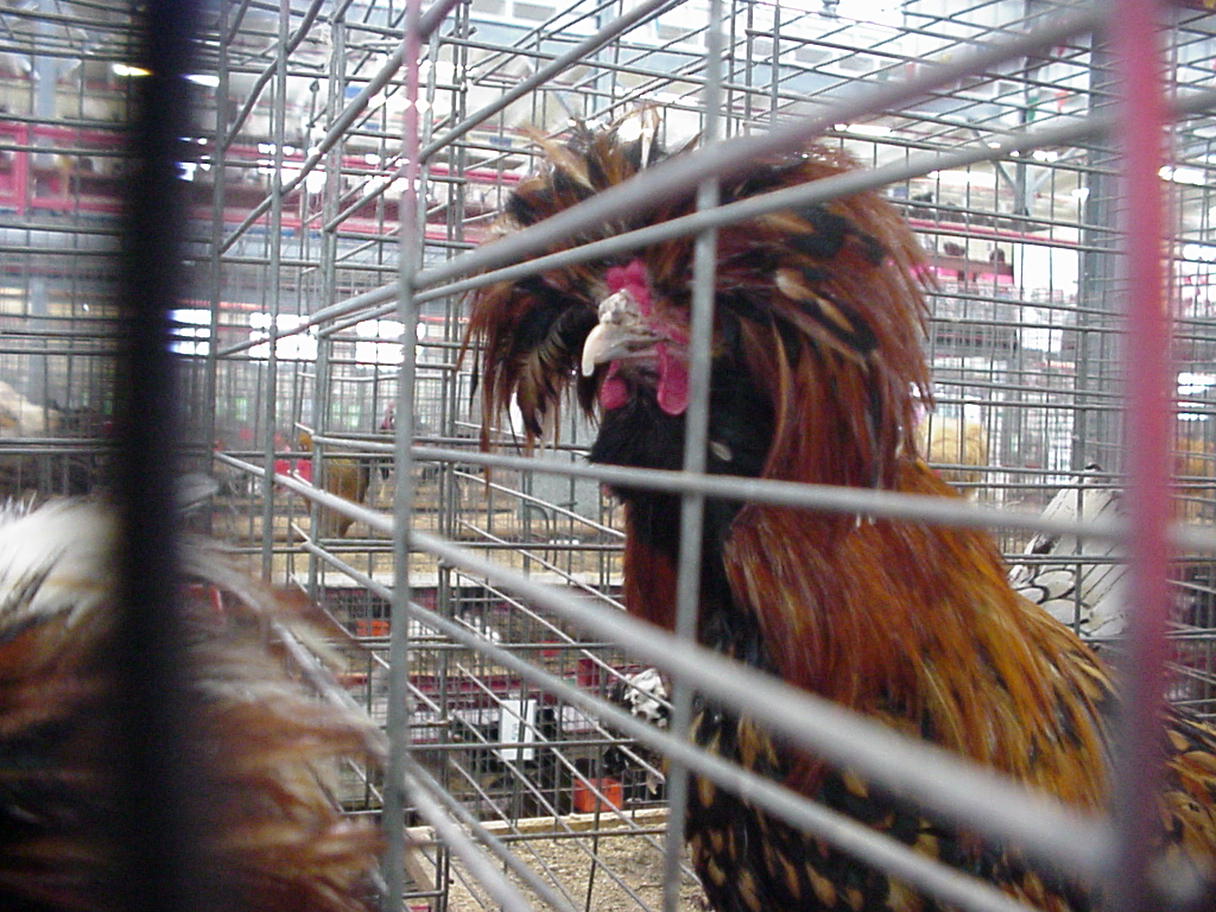 Click pic for video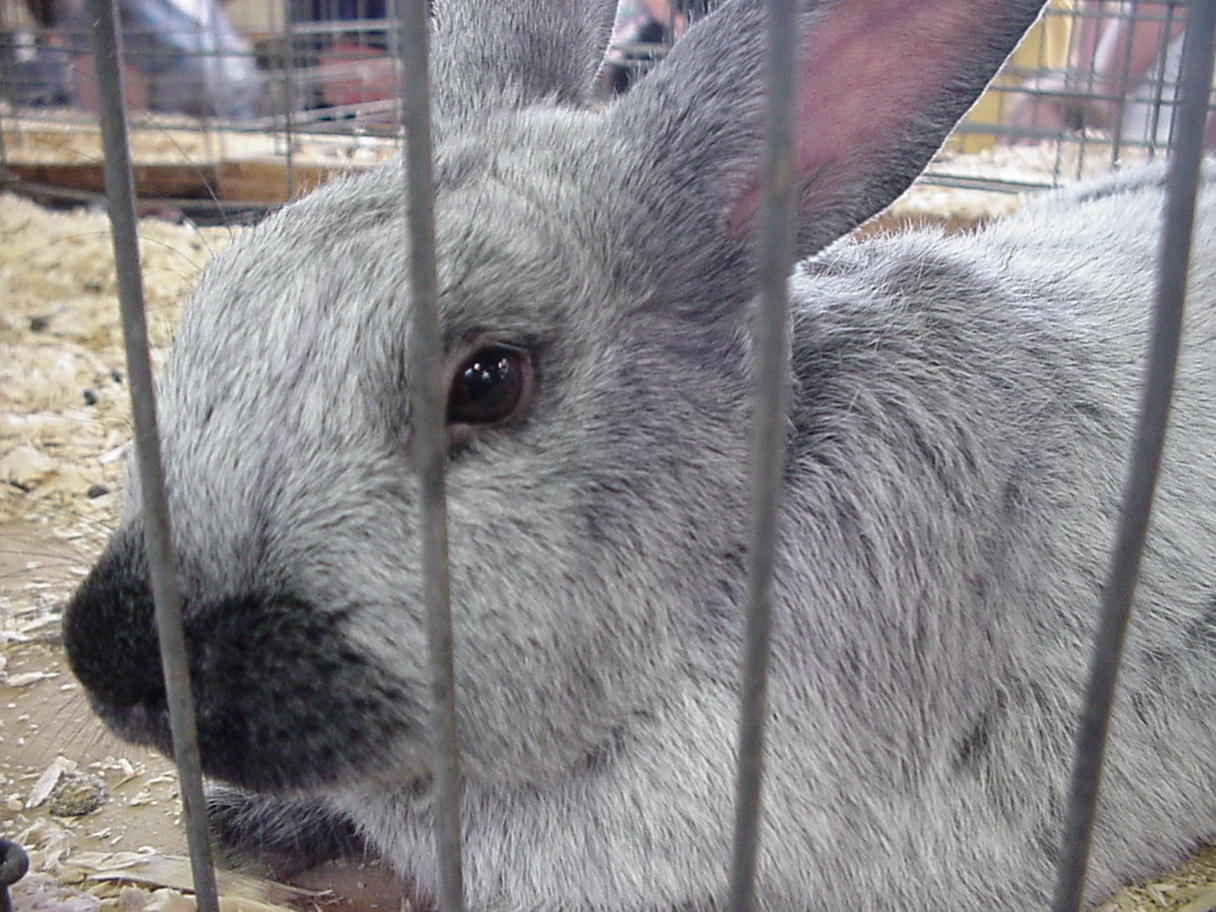 Brian's Brick Oven Folly
I got so engrossed in reading about a brick oven that I completely forgot about the muffins in the regular oven. I could almost smell th e baking as I was reading and then the baking smell turned to a burning smell which brought me back to reality, just before the muffins really started smoking!
Great irony.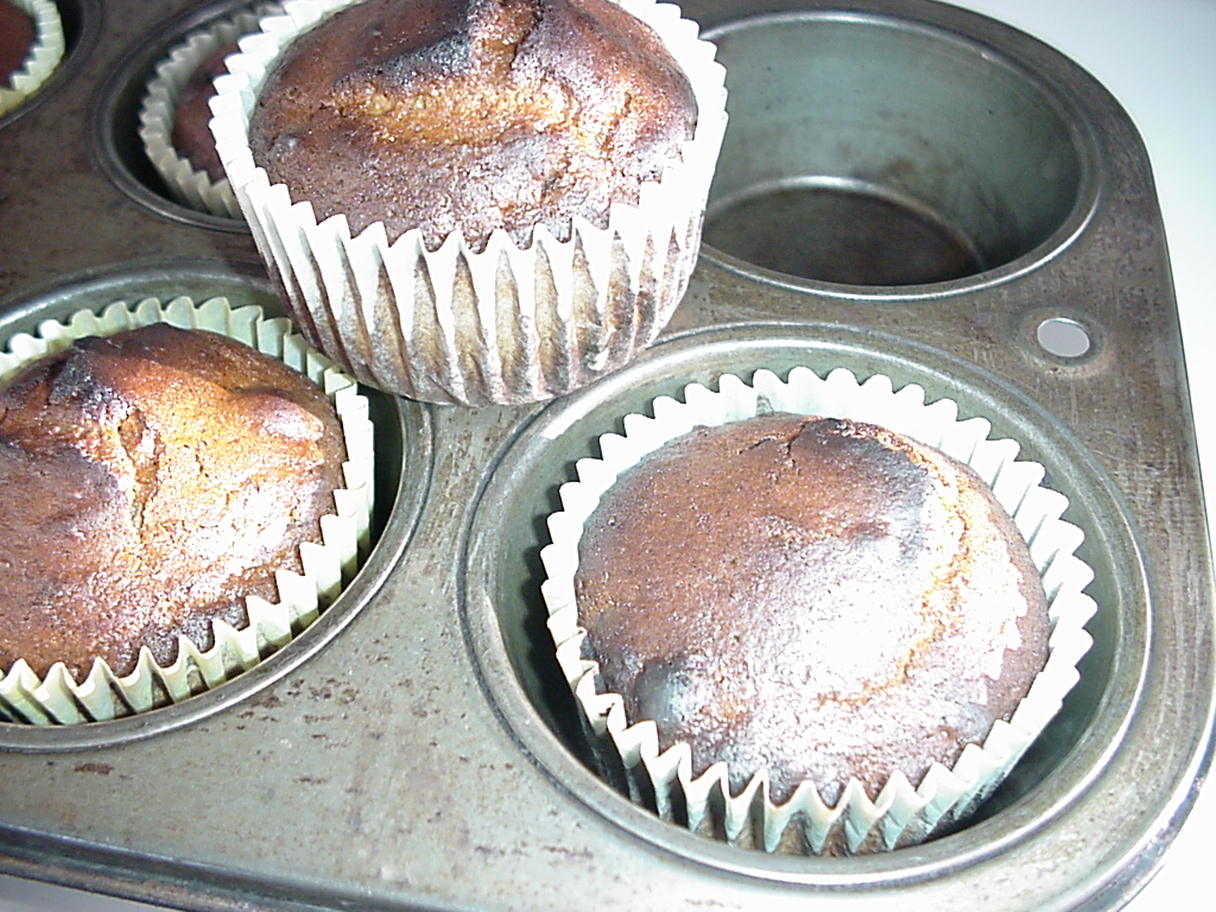 deviantART: Devil_Kitty by ~Devil-Kitty
In the interest of equal time some have asked..."What about the other cat?" The other cat is Resses. I tried to get a shot of her without the devil eyes. It seems impossible though. Resses is pretty much retired.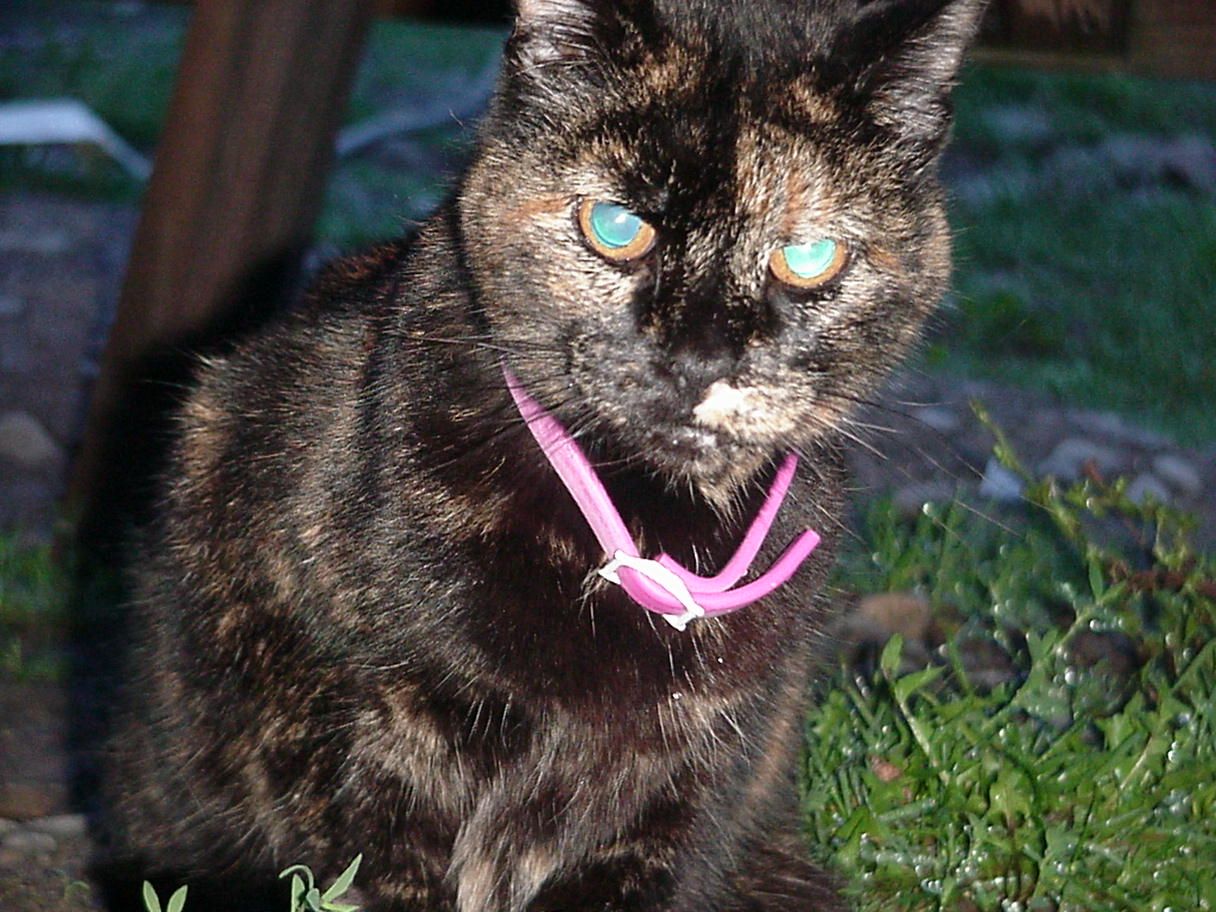 Do It Yourself: House Exterior
I hope it doesn't rain. I have to get the roof covered up. I am on track. I will nailing shingles on half the roof tomorrow.
eBay item 2486625526 (Ends Aug-15-04 07:27:19 PDT) - HyTEK Hurricane Ultralight Aircraft
From:
To:
Subject: Charley
Date: Saturday, August 14, 2004 2:45 PM
Hey, I don't know if you talked to James, but he and the family are home safe. They spent the night in Orlando. love, Cathy
The Hurricane Watch Net

We still have not heard from my brother. I bet they had a rough night. Hopefully, we will hear soon. They may have been in the exact vicinity of where the hurricane was going.
MSNBC - Fla. official: Charley death toll to rise
"Bonnie tornado kills three Hurricane Charley arrived a day after Tropical Storm Bonnie came ashore in the Florida Panhandle and quickly moved north. Three people, including a child, were killed and 29 others were injured Friday when a tornado hit a North Carolina trailer park.
Charley could move northward, bringing heavy rain to the mid-Atlantic. Across the rest of the East, the remnants of Bonnie were expected to stretch from Florida to northern New York."
We have not yet heard from my brother James who headed to Orlando from Brooksville to get away from the storm. That move very well may have made things worse it seems.
Fairy Tale illustrations by Adrienne Segur
This is Tioga. He is unintimidated by a glass tabletop. He frequently knocks over thge llama statuette.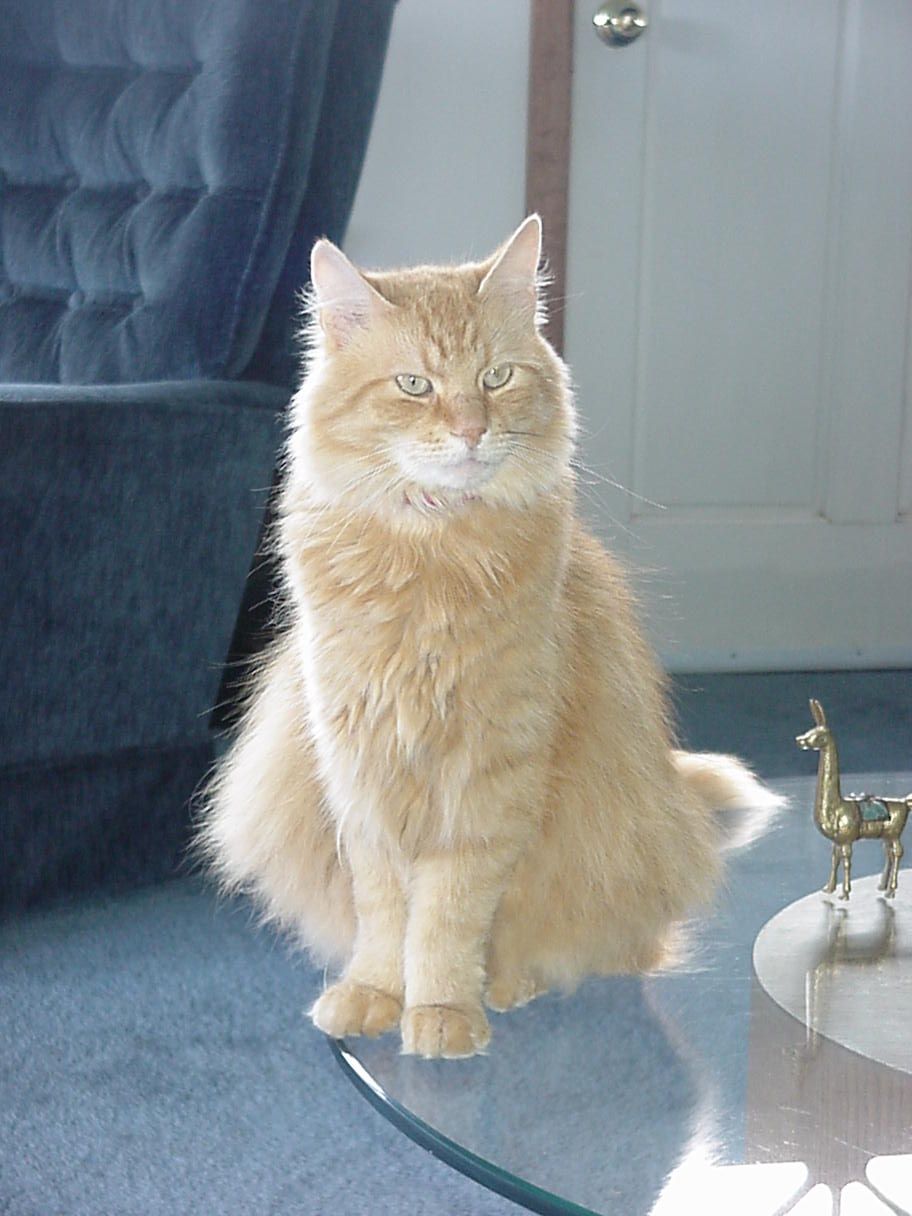 Royal Sovereign Shingle Page
Today is the day I started working on the new roof. I am going to tear the old roof off and put a fresh 25 year roof down. I originally planned on using the bobcat to get the shingles on the roof, but it didn't quite get make the height I needed and I hate getting out of the machine with the boom in the air like that. So I hoofed 33 bundles up there today. I still have to get more up there after I get the one side done.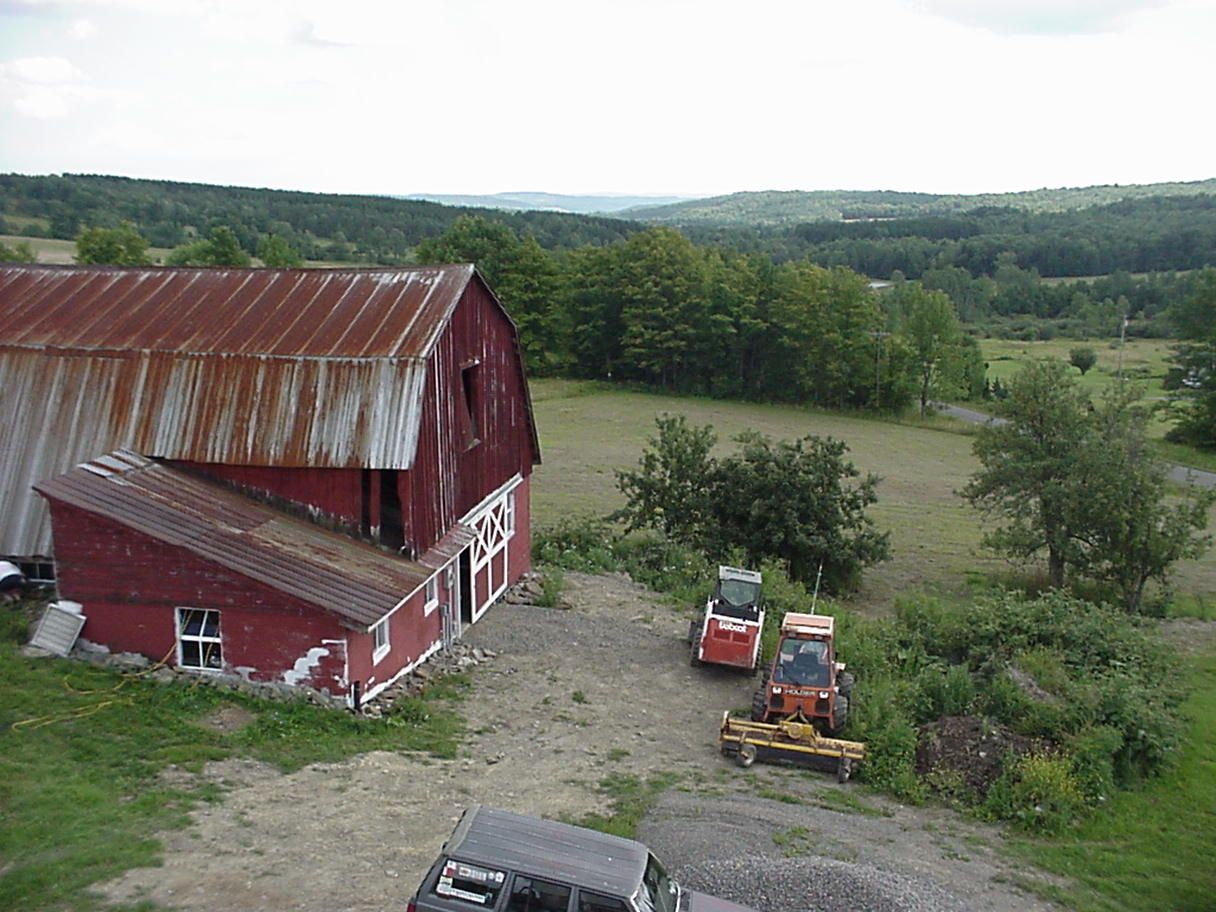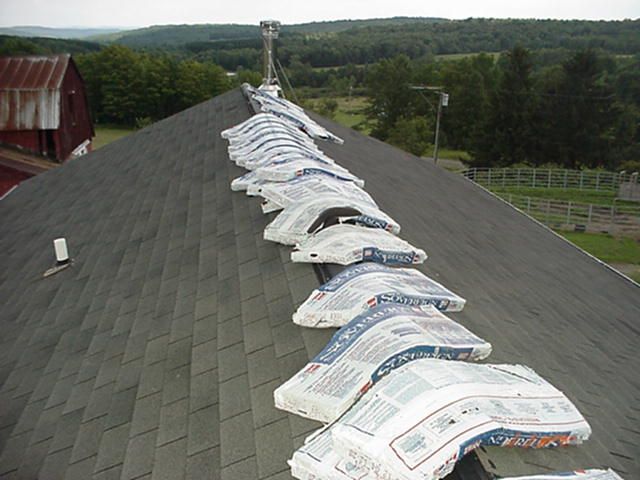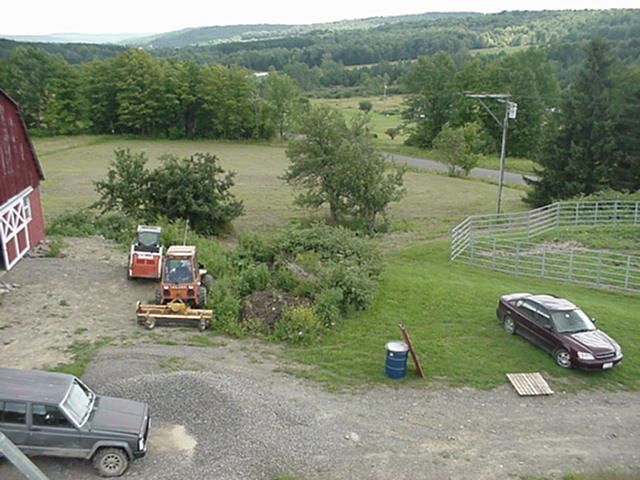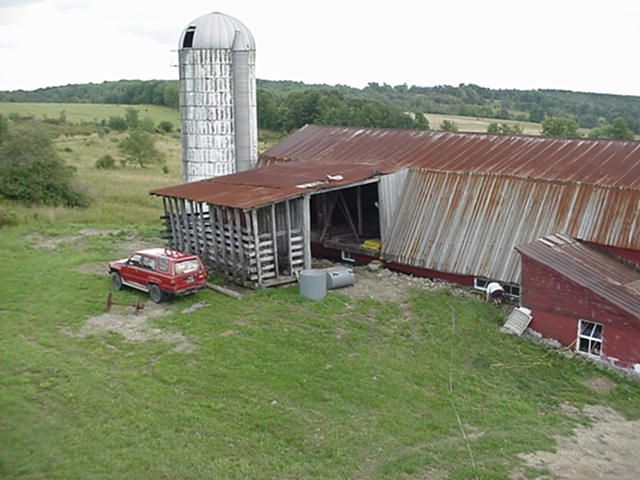 It is a very quiet afternoon at work.
Your Source for Biodiesel Equipment
BIODIESEL! "lick weed goaled"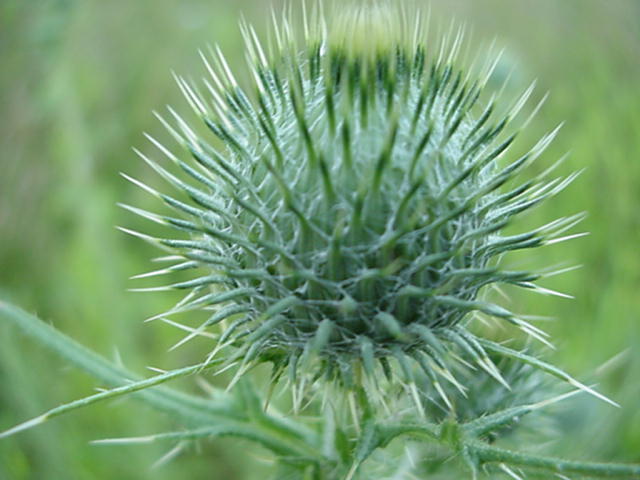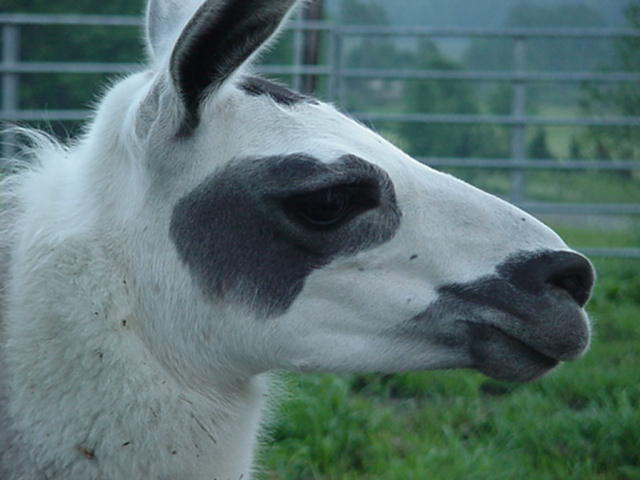 FAQ Driving Questions and Answers
My James Bay story has been linked to from the Mandow Agency Website.