Last night I gave fawna an injection of steroids we got from the vet. We got some fluids into her and she ate some. (I also exercised her legs. That was the first time I ever gave an injection. It was a little scary but it went well. She hardly jumped. Douglas is coming down to help Bonnie today. They will put fawna in the sling I am sure. The animal acupuncturist will be over on Thursday.
We got about a foot of snow last night. Although I still got to work on time, I feel disoriented. I forgot my watch, my belt, and the coal bags. I have a lot going on at work, that is stressful.
(2/14/04 I have commented out the next few lines. I just read an article on how not to get fired from work because of your blogger)
Tuesday, January 27, 2004
Fawna is still not walking. She has some slight singns of improvement. She is still not up. We gave her electrolytes last night. We will give her an injection of steroids tonight. She can't quite get control of her back legs.

Sunday, January 25, 2004
Veterinary Report Vol. 24 No. 3: Features - Some Clients Opt for Acupuncture
Fawna is not up. She shows signs of improvement but she just plain does not have fine motor control of those back legs. She has reflexes back there. She has plenty of strength when I exercise the legs. We are looking around for a vet that does acupuncture. It is unquestionable a neuro disorder. Today we added a spinal massage to her regimen. There is one spot down near her back legs that she had a reaction to the deep massage. We are hoping that the stimulation of extra blood flow in that area may help regenerate some nerves. There are only a few choices. 1.) Cornell Vet clinic.. Get her there and spend thousands. 2.) Put her down... Don't know how we would do that.. The body? 3.) Keep trying weird stuff and exercise. My arms ache today... Bad. I feel like I have been working with stone.
Saturday, January 24, 2004
Google News
Fauna (Fawna) is still down. It has been over a week. It is below zero outside again. The llama house is warm though. When it gets really cold both the propane and the kerosene kick on, but most of the time just the kerosene needed. The wind is whipping around and the snow is drifting. It is the dead of winter out there. We had fauna in the sling twice today with encouraging results. She is still just too damn uncoordinated to stand up and walk. She has the muscles. The hypotheria seems to create a neurological disorder. The brain gets frozen or something. Our llama mentor agrees. I have built my muscles lifting and exercising her. My biceps are burning right now. Perhaps I have discovered a new fitness system. So much for a laugh though. I think the situation is pretty grim.
The good news is that the two laptops I had that weren't working... are now. The Compaq Armada 1750 cadaver my dad gave me is up and running. That is the fastest machine in the house now!!. It has occured to me that I have not bought a new computer in many years. There has been no need to. The machines are not getting that much faster... the bloatware is certainly getting bloater. But the win 98 machin, the win 95 laptop and the win 2000 laptop are all fine for doing what I do. I should probably reformat the win 95 machine for linux. It will be useful for many more years with a decent OS. Besides, I need to get back using linux so I don't forget stuff.
I start school again this weekend. Work has agreed to pay for a Graduate Certificate in Organizational Finance. It can turn into a Masters of Science in Strategic Finance. It is all online through University of Maryland (www.UMUC.edu). I have to take a couple of remedial classes in accounting and economics before the core coursework. Work is not interested in paying for a PhD. So for now, I will be working on a second Masters Degree. I can't believe that more folks don't take advantage of tuition assistance. I did what I said I would do. I took a year off from school. TV is a vaste wasteland. A man just can't sit around.
I overheated the stove and chimney today. That was exciting. The wind kicked up at about the same time as all the fuel was hot enough to go hog wild. It was a case of classic thermal runaway. The hotter the fire the greater the draft. The greater the draft the hotter the fire. I got the stove pipe up to about 650 degrees.. WoWweee. If it was night time it would have been glowing. It definately scared me a bit.
Friday, January 23, 2004
If Rednecks Ran the Country
Good one Marv. I will be adding a feedback tool to the blogger soon... be forewarned.
ICS, ics pro series, ics concrete chainsaws, hydraulic chainsaws, hydraulic concrete chainsaws, hydraulic concrete saws, diamond saw chains, diamond concrete saw chains, diamond chains, guide bars, chainsaw guide bars
Fauna is marginally better. Bonnie is sick and in bed and it is nearly impossible to get water or meds into her by yourself. Bonnie has dragged herself out to help work with fauna. I just hope bonnie doesn't get sicker to help the llama that may have to be put down. I exercised her legs a bit and forced some water and meds in. Despite the cold temperature (below zero again) the llama house is warm. I need another 5 gallons of kerosene. Life is harsh in Berkshire. Wood and coal heats the house, propane and kerosene heats the llamahouse. Tomorrow, I will get her back in the sling and give her the "Siberian llama workout". She hates those. She is kicking a lot more. In fact, tonight she started kicking me with her back legs... "Oh what a beautiful thing" She didn't spit at me today but she thought about it before work this morning. I have every reason to think she will recover. However, I have lived this situation before. She may have to be put down.
"Plan for the worst and hope for the best". Onward and upward the next thing will be glorious.
I won a spreader on ebay yesterday for the tractor... All I have to do is pay for it.
Spreader link for 90 days
Fawna (Fauna) is not getting worse and we see improvement. We spent a lot of time and energy working with her yesterday. Her legs are stronger and we had her up in the sling for 20 minutes or more. She has kicked me and now I have to be on my guard more... She seems to know where to kick.
It is frustrating, guilt-causing, tiring, time consuming to have a sick llama.
Wednesday, January 21, 2004
Slashdot: News for nerds, stuff that matters
Fawna is not showing any more improvement. We are stuck. I am unsure of what to do next. We need more advice and we are seeking it. The choices get grimmer and simpler as time moves forward. She has shown small incremental improvement up to now. She still cannot stand up. She ate and drank today. We exercised her legs. What do you do? She is alive, alert and hates being immobile.
I went to calling hours for a coworker's (Kermit Kirby) wife yesterday. She died quite suddenly over the weekend. She was 57 yrs old.
Slashdot: News for nerds, stuff that matters
The sling for Fauna came yesterday. We managed to get her to support her own weight for about five minutes or so. She drank almost 2 gallons of water yesterday. The Vet called and we had a parasite fecces exam done.. she found some tape worm but that would not have made her this sick. We gave her some meds for the tape worm as well as a powerful analgesic. We have more doses to give her today. She almost got up on her own.. her front legs are doing ok.. but she is still weak in the back. She ate like a pig yesterday and she seems to be getting better. We have to keep getting her up. She is still in great danger and everyday she is not up creates greater health risks for her such as blood clots and the like.
Monday, January 19, 2004
Raymond Toastmasters Club - Home Page
Fawna is better but she has not yet stood up. I was out there at 2 am and again this morning at 6 am. We are going to call the vet today to see if we are doing things right.
Sunday, January 18, 2004
Llamapaedia: Medical: Sick Llama
Fawna is doing better. But she is still not standing up. She almost made it up about an hour ago. Bonnie and I have pushed more fluids in her. She is definitely getting more alert and has more energy. It takes two people to administer the fluids. One to hold her neck and the other to gently slip the baster into her mouth and get her to drink.
Here are the tools, a turkey baster, fluorescent lantern and a thermos. We have been using warm water with a pinch of sugar and a pinch of salt. She ate some grain as well. I expect her to be standing today or tomorrow at this rate.
Here is a photo of fawna today. She allowed the media in, but decided to appear in a sicker-than-normal-look pose. You can not see the plastic strips that cover the doorway. The strips allow the the light in, but they also hold the heat inside the llamahouse. It was well over 50 degrees in the llamahouse when I took this photo. I reminded Bonnie that she had told me she wanted to be a vet when she was a kid. In our case, here, I find the challenge stimulating. These llamas are very sensitive animals. To see her (fawn) become more trusting of us when she is sick is inspirational. Gentle does it with these kids.
Saturday, January 17, 2004
eBay item 2589232711 (Ends Jan-22-04 18:32:26 PST) - ACCU-SPREAD 3PT SALT SPREADER (HYD DRIVE)
I think this spreader listed on ebay may be just the ticket for lime spreading (and who knows what else, maybe wild bird food).
Fawna is doing better. She still has not stood up, but she is definitely better. It is extra warm in the llamahouse...Probably 55 degrees. It is only fuel! We have to weigh concerns of carbon monoxide and warmth for the animals. The last thing I want to do is go down to the llamahouse some morning and see all my buddies taking "the big dirt nap" because I got carried away with heaters. I am learning a lot about animals and people and why we get along sometimes. We got about three quarts .. no 2 quarts of warm water into her gut (1 quart spilled). We put a pinch of sugar and a pinch of salt in the water to help her recharge her battery. She is actually showing signs of being a nice llama.
Here is a picture of Fawna (not today). She has chosen not to allow the media in the llamahouse. She looks a lot better than Michael Jackson on a good day, trust me.
It got up in the mid 20s today!!! Woo Hooo! I still cannot believe how freakin cold it was the other day. Our basement door froze solid. The house was making snapping sounds because of the temperature differential. I cannot remember (I know I said it before) of a time in my life that it was below zero, snowing and blowing. On top of that I have sick large animal (llama) and had to drag her by the neck into a unlit shack out in the middle of nowhere (home I call it.). Maybe that was my Antarctic destiny right there. Life is harsh. I am so very grateful that I have the means, aptitude, physical ability, and desire to get up and face some of the crap that comes everyday.
I read a great inspirational bit the other day..."All goodness starts with gratitude". I think that is a fantastic starting point for anything. It is truely profound.
I helped DJ and Bob out with some electrical work on their new home today. That was fun. It is great to be able to return favors.
Mars Exploration Rover Mission: Home
Fawn is still not walking. She is in about the same shape she was in when I went to bed. The llama house is warm and she has a blanket on her. I will take her some more food in a bit.
Friday, January 16, 2004
Llama Things
Fawn is doing better, but it is clear she is not recovered. She is still not walking around. The boys run around in their yard just before bedtime to get their bodies ready for the cold night. Fawna has never done that.
I heated up some Gatorade in the microwave and put it in a thermos. We used a turkey baster to squirt some of the solution into her mouth. For a while she really liked it. Now she does not want water or anything. She did eat a few handfuls of grain though. The warmer weather 10 degrees above tonight helps a lot. We have both the heaters going and I think I could sleep ok out in the llama house if it wasn't for the boys stepping on me. They are clumsy. When I was out there a few minutes ago.. there was some good forceful steam coming from her nostrils.
There is no doubt that she would have croaked if we didn't intervene last night. I hope she can still recover. She may not. This bitter cold made me think about all the farm animals that die when we get hit so terribly bad with continued cold. It was so cold here the basement door froze shut. The double pane windows had frost on the inside. This morning was the first time I can remember in my life that it was below zero temperatures and it was snowing with 40 mph winds. That combination is absolutely brutal. At work, we agreed, it was an extraordinary weather situation. Cold, snowy and windy. I am surprised that the weather people did not harp on that a bit more. Very dangerous weather indeed.
I will be checking on fawna. Bonnie is getting sick (probably from the outdoor activities).
La Mara Springs
We have a sick llama on our hands. Fawna had trouble getting up yesterday morning. She was having problems using her legs. It appears she was hypothermic. She is so skittery that she has slept outside for a couple of nights. Man o man is it cold out there. It was 20 below last weekend and again this morning it is below zero with a blowing-driving snow. It is like another planet out there. We took the kerosene heater out there to work with the propane one, put down animal matts under their straw, put a heavy welder's curtain across the front of their house and we literally had to drag fawna inside. She is heavy. She now has a blanket on too. We then rolled her over so she wouldn't get stepped on so much. When I checked on them early this morning the propane heater had run out of fuel, so it wasn't toasty out in their house. Both are running right now. It should be getting toasty out there right now... perhaps in the 40s or 50s.
Tuesday, January 13, 2004
Logarithmic Maps of the Universe
Here is a neat map of the universe. It is a new rendition from princeton. It makes you think.
Sunday, January 11, 2004
The Weird Site -A classy selection of weird, strange and bizarre web sites and news facts.
Today was a strange day. Not that every day is strange, but today I decided to recognize today as strange.
I woke up 5:00 am and got the fire going again, surfed the web, drank coffee, made the usual to-do list.
Started on the mead process, burned garbage, fed llamas, fed chickens.
Started on ebay process, sold three items on ebay, and listed the llama beans.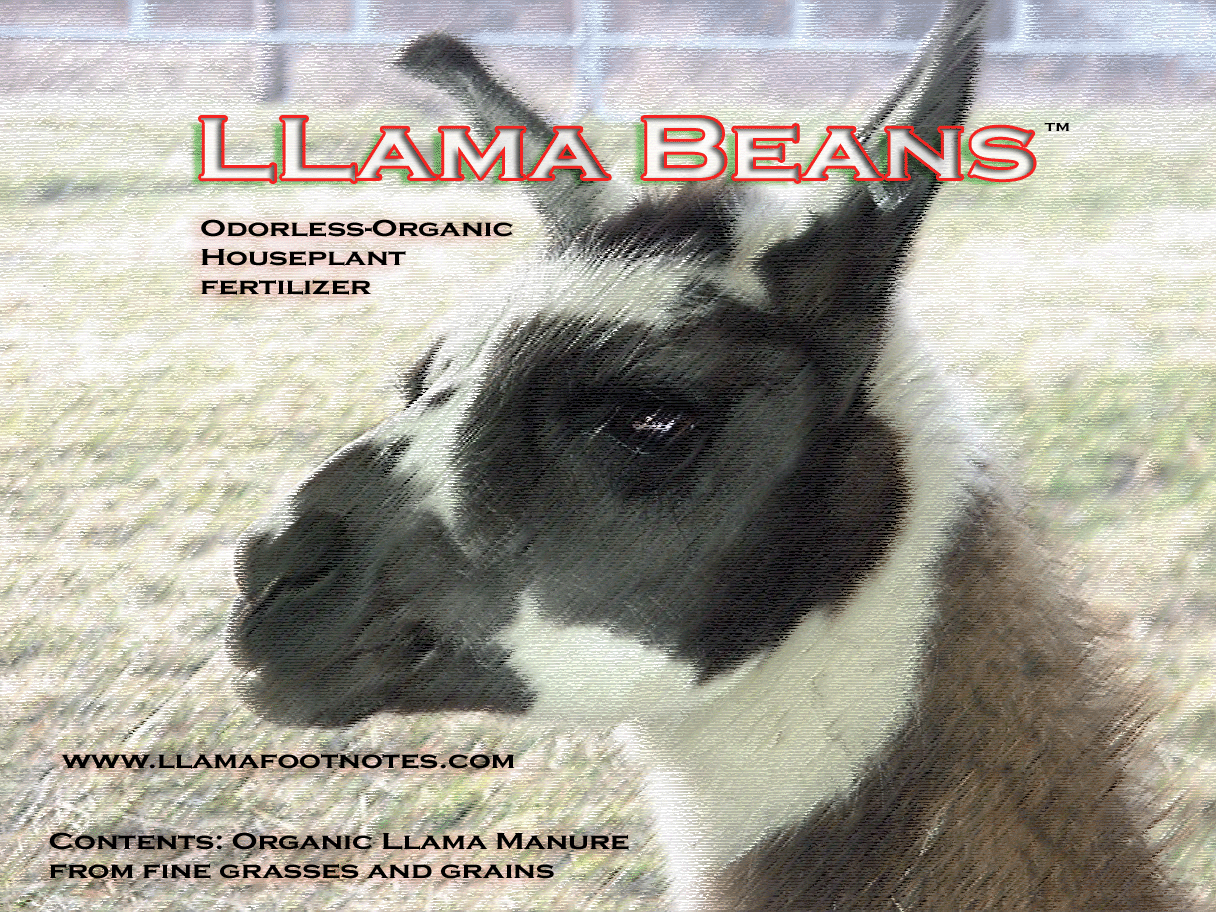 Thought about work and scenarios
Got fire going again... needed serious reconfig in firebox. Some of the fingers used to hold fire became disjointed.
CAUGHT CAT ON FIRE!... The orange cat (Tioga) came up to me on my computer stinking, looking for affection. He was rubbing on me and me and the monitor, and the desk, meowing... I thought it was outside rolling in the garbage or something, but no he had somehow caught himself on fire... what a dip sh#t. Anyway, he is no worse for the wear. I found the large bit of orange burnt fur. Stinko... He is somewhat bald on his left side tonight.
Made mead. The mead is off to a good start. # more batches to go.
Went and got fire wood. I got in a fight with an apple tree and the apple tree won with a brush to my forehead. I split some apple with an axe. fun.
Packaged some llama dung for sale.
listed some radio items on ebay.
Made some pea soup that was awesome.
Helped make some fudge with Bonnie.
Cranberry Mead
I am making mead today. It has a little cranberry in it, not much. I suspect it will be quite subtle in the finished product. The coffee can contraption holds the honey pot (jug) so the honey can all run out in just a matter of mere hours without having to baby sit. The recipe is as follows:
Water
Yeast, Lalvin EC-1118 Saccharomyces bayanus (Champagne) 15 grams (rehydrated)
2 quarts Cranberry juice from concentrate
10 pounds of Raspberry Honey from Howland Honey
The starting gravity turned out to be 1073.
The liquid that mead is made from is called "must".
The temperature is above zero out there for the first time in a couple of days. I think it is 3 above right now. The llamas seem happy, the chickens are happy anytime I give them sheep food. We got 4 eggs this morning so everyone is still producing.
I re-read the coal stove manual and discovered I was not using it as efficiently as I could have been. I had it in "weak draft" mode. My draft is excellent, I can run the hot gases through the internal chambers to more effectively extract heat to the room. It did make a significant difference. We add a log or two when the coal starts slowing down and the coal comes right back. The cats like it.
Saturday, January 10, 2004
South Pacific travel - Fiji, Tahiti, Tonga, Samoa, Cooks
We are planning our next vacation. It appears we may meet up with Nostril and his family in Australia. They can get there pretty cheap from Japan. I was astounded when I looked and saw that the round trip from JFK to Tokyo is only about $550.00 US. Cheap. It looks like we can get to Australia for about a grand. We will probably rent a house on the coast somewhere. Of course, we will have to see Sydney since I haven't been there before.
It is about 10 below zero outside right now. The coal stove cannot keep the house warm alone. The furnace has come on a couple of times this evening. I am trying to figure out how to get more heat out of the stove. I am thinking that some of the air vents are partially filled with ash. It is way too hot to dismantle those parts now, however.
I hope the llamas are ok. I turned up their heater, and gave them more straw. It is cold out there though, even for them.
Thursday, January 08, 2004
Fireplaces and Wood Stoves :: Green Nature ::
No reports of break-ins today. I think I would be somewhat reserved in breaking into a house around here. Everyone has guns, or dogs, or both...Dogs with guns!.. Ahh. It makes you think doesn't it.
I have been thinking a lot about what my management mentor has talked with me about. Most of the material is very subtle as far as education... But when you are like me and think about stuff over and over... And over. Some good stuff spins out of the conversation later on. Weird. I can definitely make stress out of something that had no stress. Sometimes I find myself thinking... If it is easy, I must be missing something. I am getting better at dealing with this. I do find myself getting the deer in the headlights situation sometimes a little more in some cases... The blogger helps too.
Internal memo confirms IBM move to Linux desktop
It is cold out this morning. The stove was out this morning as well. I should have put some coal in it last night but the wood is free and the coal costs pennies. I got a new propane tank for the llamas so they were probably nice and toasty in their llamahouse. I have to get the other tank filled today. I am really having a problem loosing this cold. It is not a bad cold, just tenacious. I have to go do the animal feeding in a couple o' minutes...uh oh.. The snow plow just went by the house. I might have to plow.
A state trooper stopped by last night. It turns out someone broke into the neighbor's house yesterday during the day. They didn't take anything it appears. They said there was another similar break in over on Wilson creek road. The neighbor called and told us about the same stuff the trooper did. We are keeping our eyes peeled for any thing suspicious.
Monday, January 05, 2004
Barn Art . . .
Well all five llamas now have their rabies shots. The vet paid a farm visit and we had them all fixed up in about 40 minutes.
The only bad part was that Fawna decided to spit on me.. Man what a stink. It is not spit it is actually projectile vomit... peweee. Life's enrichment of being a llama rancher.
One World Works : Taking time out
Today it is back to work. Most of the folks have been away for two weeks or more. It is a new year and time for resolutions, and reflection. I already have a bid on ebay for Fawna's combings of wool (an ounce or so). It is only 2 dollars but she will be the first one of the herd to actually buy a bale o' hay.
I was also thinking about the power of a journal as I keep in this blog. I don't capture everything thats for sure but it is fun to see what I was doing a couple of years ago. Things change.
Sunday, January 04, 2004
Radio Free Binghamton | 90.5MHz WHRW-FM
An interesting day. I am listening to reggae from our local university station. Our host played a couple of classic requests for me: Jimmy Cliff; "Give the people what they want" and Bob Marley; "No Woman, No cry".
I am interested by the modern fusion of reggae with "trance", "techno" and asian/latin influences. Very interesting indeed.
I have decided that tea is a more powerful drug than beer when considering the subleties.
The following picture is of some combings of Fawna I have on sale on ebay.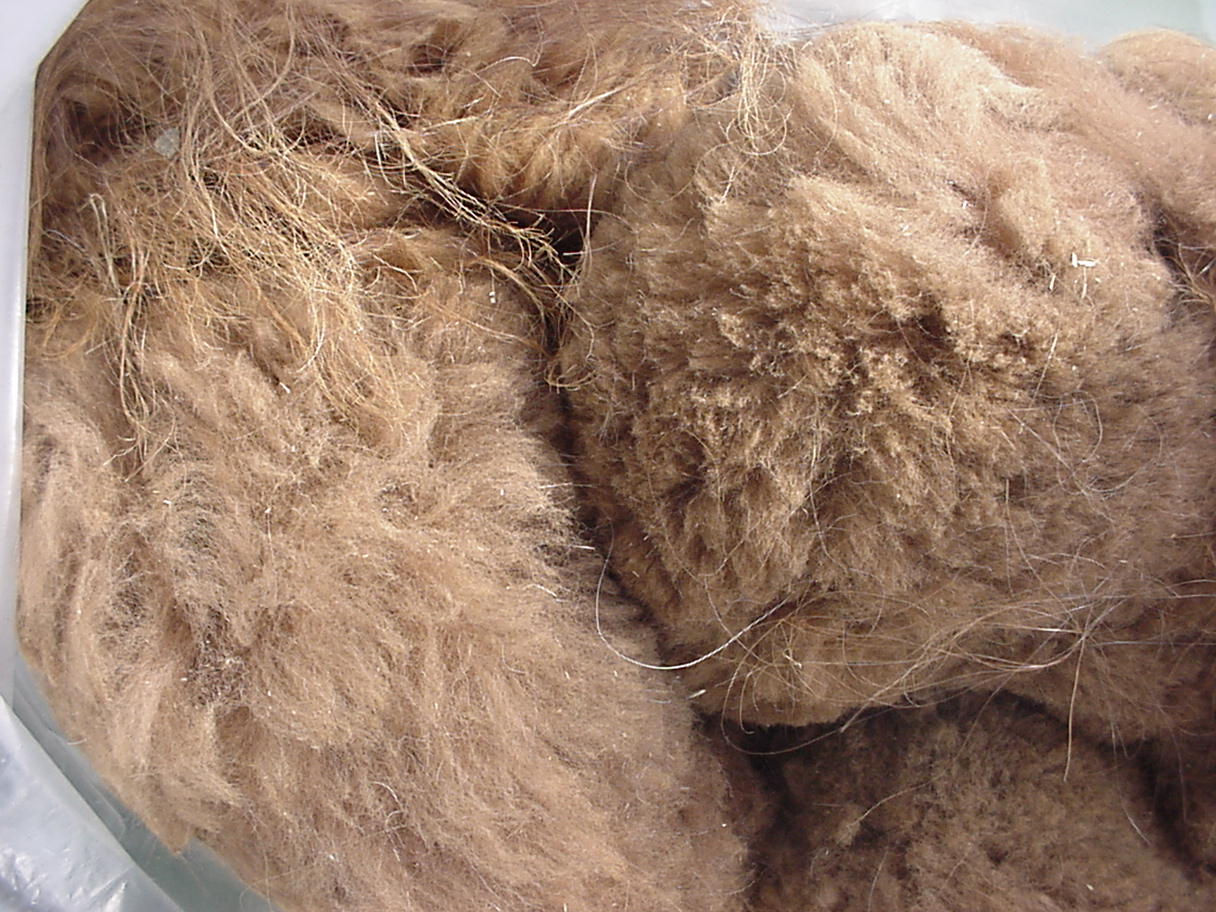 medieval labyrinths - contemporary medieval
I decided on a pattern for my labyrinth. It is called the "santa rosa" as shown in the picture. It is a contemporary design based on the Chartres labyrinth in France. I specifically like it since it has a focal point that you view from four angles on the way in and on the way out. The design is 200 feet across which calculates out to be almost exactly 1 mile to walk in and then out. I am still deciding what the attraction points will be in the center and at the focal point but I know I will use water in at least one spot. Maybe a fire pot at another. The labyrith is crudely staked out now through the arrowwood viburnum. I am going to use the small tractor to mow it since I measure the holder turning radius at 12 feet. That is a tight turning radius for a 65 hp tractor but not tight enough for the switch backs on the labyrinth. I have to do all this work in the winter or spring while everything is dead so I can actually see what I am doing. I will spend some time out there today.

Saturday, January 03, 2004
DEALING WITH DISAPPOINTMENTS
Woo Hoo!. My blogger is working again. Man, I was really getting PO'd at IQuest Hosting (sucks). Now I have to migrate my stuff to another host. There is no justice. It will cost me money, effort and most precious time to move my files to another place that I shouldn't have to move. I had to troubleshoot changed paths and guess as to why I could not gain access to my files. They pissed me off and showed me they really suck. The article above however shows me that I am probably gaining something out of the experience. I may not be able to see it currently, however.
Douglas and I are going out back to gather wood when he wakes up. The llamas really enjoy some new hay I bought. They like it almost as much as their grain.
I brought my orange tree home from work the other day. I planted a seed from an orange I had for lunch when I was working at Microwave Data Systems http://www.microwavedatasystems.com. I was having a bad day and I decided to take it as a positive and planted the seed from the disappointment I was feeling. It has grown over 5 feet tall now. I transplanted it into a much larger pot now. I also plan on trimming and pruning a bit. It really needs a haircut. Growing things is truly a lot of fun.
Friday, January 02, 2004
Hopefully the blogger is working again. Now I have to find a new host server. IQuest hosting sucks.
I bought a camper for my truck. I wasn't really looking, but that is when you find good deals. I gave the guy 75 dollars. It needs some work but, it has a stove, fridge, sink, heater and it fits in my truck.
Thursday, January 01, 2004
Google News
I will be moving my server host soon. The place I am using now could screw up anything. That is the reason I have not posted anything (seemingly) for quite some time.
The name of the crapper server hosting company is IQuest Hosting. They just plain stink. They bought out the service I was using. Now because of their screw ups I am moving.
Avoid "http://www.iquesthosting.com/"
Archives
08/27/2000 - 09/03/2000 09/03/2000 - 09/10/2000 09/10/2000 - 09/17/2000 09/17/2000 - 09/24/2000 09/24/2000 - 10/01/2000 10/01/2000 - 10/08/2000 10/08/2000 - 10/15/2000 10/15/2000 - 10/22/2000 10/22/2000 - 10/29/2000 10/29/2000 - 11/05/2000 11/05/2000 - 11/12/2000 11/12/2000 - 11/19/2000 11/19/2000 - 11/26/2000 11/24/2002 - 12/01/2002 12/01/2002 - 12/08/2002 12/08/2002 - 12/15/2002 12/15/2002 - 12/22/2002 12/22/2002 - 12/29/2002 12/29/2002 - 01/05/2003 01/05/2003 - 01/12/2003 01/12/2003 - 01/19/2003 01/19/2003 - 01/26/2003 01/26/2003 - 02/02/2003 02/02/2003 - 02/09/2003 02/09/2003 - 02/16/2003 02/16/2003 - 02/23/2003 02/23/2003 - 03/02/2003 03/02/2003 - 03/09/2003 03/09/2003 - 03/16/2003 03/16/2003 - 03/23/2003 03/23/2003 - 03/30/2003 03/30/2003 - 04/06/2003 04/06/2003 - 04/13/2003 04/13/2003 - 04/20/2003 04/20/2003 - 04/27/2003 04/27/2003 - 05/04/2003 05/04/2003 - 05/11/2003 05/11/2003 - 05/18/2003 05/18/2003 - 05/25/2003 05/25/2003 - 06/01/2003 06/01/2003 - 06/08/2003 06/08/2003 - 06/15/2003 07/20/2003 - 07/27/2003 08/03/2003 - 08/10/2003 08/10/2003 - 08/17/2003 08/17/2003 - 08/24/2003 08/31/2003 - 09/07/2003 09/07/2003 - 09/14/2003 09/14/2003 - 09/21/2003 09/21/2003 - 09/28/2003 09/28/2003 - 10/05/2003 10/05/2003 - 10/12/2003 10/12/2003 - 10/19/2003 10/19/2003 - 10/26/2003 10/26/2003 - 11/02/2003 11/02/2003 - 11/09/2003 11/09/2003 - 11/16/2003 11/16/2003 - 11/23/2003 11/23/2003 - 11/30/2003 11/30/2003 - 12/07/2003 12/07/2003 - 12/14/2003 12/14/2003 - 12/21/2003 12/21/2003 - 12/28/2003 12/28/2003 - 01/04/2004 01/04/2004 - 01/11/2004 01/11/2004 - 01/18/2004 01/18/2004 - 01/25/2004 01/25/2004 - 02/01/2004 02/01/2004 - 02/08/2004 02/08/2004 - 02/15/2004 02/15/2004 - 02/22/2004 02/22/2004 - 02/29/2004 02/29/2004 - 03/07/2004 03/07/2004 - 03/14/2004 03/14/2004 - 03/21/2004 03/21/2004 - 03/28/2004 03/28/2004 - 04/04/2004 04/04/2004 - 04/11/2004 04/11/2004 - 04/18/2004 04/18/2004 - 04/25/2004 04/25/2004 - 05/02/2004 05/02/2004 - 05/09/2004 05/09/2004 - 05/16/2004 05/16/2004 - 05/23/2004 05/23/2004 - 05/30/2004 05/30/2004 - 06/06/2004 06/06/2004 - 06/13/2004 06/13/2004 - 06/20/2004 06/20/2004 - 06/27/2004 07/04/2004 - 07/11/2004 07/11/2004 - 07/18/2004 07/18/2004 - 07/25/2004 07/25/2004 - 08/01/2004 08/01/2004 - 08/08/2004 08/08/2004 - 08/15/2004 08/15/2004 - 08/22/2004 08/22/2004 - 08/29/2004 08/29/2004 - 09/05/2004 09/05/2004 - 09/12/2004 09/19/2004 - 09/26/2004 09/26/2004 - 10/03/2004 10/03/2004 - 10/10/2004 10/17/2004 - 10/24/2004 10/31/2004 - 11/07/2004 11/07/2004 - 11/14/2004 11/14/2004 - 11/21/2004 11/21/2004 - 11/28/2004 12/05/2004 - 12/12/2004 12/12/2004 - 12/19/2004 12/19/2004 - 12/26/2004 12/26/2004 - 01/02/2005 01/02/2005 - 01/09/2005 01/09/2005 - 01/16/2005 01/16/2005 - 01/23/2005 01/23/2005 - 01/30/2005 01/30/2005 - 02/06/2005 02/06/2005 - 02/13/2005 02/13/2005 - 02/20/2005 02/20/2005 - 02/27/2005 02/27/2005 - 03/06/2005 03/06/2005 - 03/13/2005 03/13/2005 - 03/20/2005 03/27/2005 - 04/03/2005 04/03/2005 - 04/10/2005 04/10/2005 - 04/17/2005 04/17/2005 - 04/24/2005 04/24/2005 - 05/01/2005 05/01/2005 - 05/08/2005 05/08/2005 - 05/15/2005 05/15/2005 - 05/22/2005 05/22/2005 - 05/29/2005 05/29/2005 - 06/05/2005 06/05/2005 - 06/12/2005 06/12/2005 - 06/19/2005 06/19/2005 - 06/26/2005 06/26/2005 - 07/03/2005 07/03/2005 - 07/10/2005 07/10/2005 - 07/17/2005 07/17/2005 - 07/24/2005 07/24/2005 - 07/31/2005 07/31/2005 - 08/07/2005 08/07/2005 - 08/14/2005 08/21/2005 - 08/28/2005 08/28/2005 - 09/04/2005 09/11/2005 - 09/18/2005 09/25/2005 - 10/02/2005 11/13/2005 - 11/20/2005 11/20/2005 - 11/27/2005 12/04/2005 - 12/11/2005 12/11/2005 - 12/18/2005 12/18/2005 - 12/25/2005 12/25/2005 - 01/01/2006 01/01/2006 - 01/08/2006 01/08/2006 - 01/15/2006 01/15/2006 - 01/22/2006 01/22/2006 - 01/29/2006 01/29/2006 - 02/05/2006 02/05/2006 - 02/12/2006 02/19/2006 - 02/26/2006 02/26/2006 - 03/05/2006 03/05/2006 - 03/12/2006 03/12/2006 - 03/19/2006 03/19/2006 - 03/26/2006 04/09/2006 - 04/16/2006 04/16/2006 - 04/23/2006 04/23/2006 - 04/30/2006 04/30/2006 - 05/07/2006 05/07/2006 - 05/14/2006 05/14/2006 - 05/21/2006 05/21/2006 - 05/28/2006 05/28/2006 - 06/04/2006 06/04/2006 - 06/11/2006 06/11/2006 - 06/18/2006 06/18/2006 - 06/25/2006 06/25/2006 - 07/02/2006 07/02/2006 - 07/09/2006 07/09/2006 - 07/16/2006 07/16/2006 - 07/23/2006 07/23/2006 - 07/30/2006 07/30/2006 - 08/06/2006 08/06/2006 - 08/13/2006 08/13/2006 - 08/20/2006 08/20/2006 - 08/27/2006 08/27/2006 - 09/03/2006 09/03/2006 - 09/10/2006 09/10/2006 - 09/17/2006 09/17/2006 - 09/24/2006 09/24/2006 - 10/01/2006 10/01/2006 - 10/08/2006 10/08/2006 - 10/15/2006 10/15/2006 - 10/22/2006 10/22/2006 - 10/29/2006 10/29/2006 - 11/05/2006 11/05/2006 - 11/12/2006 11/12/2006 - 11/19/2006 11/19/2006 - 11/26/2006 11/26/2006 - 12/03/2006 12/03/2006 - 12/10/2006 12/10/2006 - 12/17/2006 12/17/2006 - 12/24/2006 12/24/2006 - 12/31/2006 12/31/2006 - 01/07/2007 01/07/2007 - 01/14/2007 01/14/2007 - 01/21/2007 01/21/2007 - 01/28/2007 01/28/2007 - 02/04/2007 02/04/2007 - 02/11/2007 02/11/2007 - 02/18/2007 02/18/2007 - 02/25/2007 02/25/2007 - 03/04/2007 03/04/2007 - 03/11/2007 03/11/2007 - 03/18/2007 03/18/2007 - 03/25/2007 03/25/2007 - 04/01/2007 04/01/2007 - 04/08/2007 04/15/2007 - 04/22/2007 04/22/2007 - 04/29/2007 04/29/2007 - 05/06/2007 05/06/2007 - 05/13/2007 05/13/2007 - 05/20/2007 05/20/2007 - 05/27/2007 05/27/2007 - 06/03/2007 06/10/2007 - 06/17/2007 06/17/2007 - 06/24/2007 06/24/2007 - 07/01/2007 07/01/2007 - 07/08/2007 07/08/2007 - 07/15/2007 07/15/2007 - 07/22/2007 07/22/2007 - 07/29/2007 07/29/2007 - 08/05/2007 08/12/2007 - 08/19/2007 08/19/2007 - 08/26/2007 08/26/2007 - 09/02/2007 09/02/2007 - 09/09/2007 09/09/2007 - 09/16/2007 09/16/2007 - 09/23/2007 09/23/2007 - 09/30/2007 09/30/2007 - 10/07/2007 10/07/2007 - 10/14/2007 10/14/2007 - 10/21/2007 10/28/2007 - 11/04/2007 11/04/2007 - 11/11/2007 11/11/2007 - 11/18/2007 11/18/2007 - 11/25/2007 11/25/2007 - 12/02/2007 12/02/2007 - 12/09/2007 12/09/2007 - 12/16/2007 12/16/2007 - 12/23/2007 12/23/2007 - 12/30/2007 12/30/2007 - 01/06/2008 01/06/2008 - 01/13/2008 01/13/2008 - 01/20/2008 01/20/2008 - 01/27/2008 01/27/2008 - 02/03/2008 02/03/2008 - 02/10/2008 02/10/2008 - 02/17/2008 02/24/2008 - 03/02/2008 03/02/2008 - 03/09/2008 03/09/2008 - 03/16/2008 03/16/2008 - 03/23/2008 03/30/2008 - 04/06/2008 04/06/2008 - 04/13/2008 04/13/2008 - 04/20/2008 04/20/2008 - 04/27/2008 04/27/2008 - 05/04/2008 05/04/2008 - 05/11/2008 05/11/2008 - 05/18/2008 05/18/2008 - 05/25/2008 05/25/2008 - 06/01/2008 06/01/2008 - 06/08/2008 06/08/2008 - 06/15/2008 06/15/2008 - 06/22/2008 06/22/2008 - 06/29/2008 06/29/2008 - 07/06/2008 07/06/2008 - 07/13/2008 07/13/2008 - 07/20/2008 07/20/2008 - 07/27/2008 07/27/2008 - 08/03/2008 08/03/2008 - 08/10/2008 08/10/2008 - 08/17/2008 08/17/2008 - 08/24/2008 08/24/2008 - 08/31/2008 08/31/2008 - 09/07/2008 09/07/2008 - 09/14/2008 09/14/2008 - 09/21/2008 09/21/2008 - 09/28/2008 09/28/2008 - 10/05/2008 10/05/2008 - 10/12/2008 10/12/2008 - 10/19/2008 10/19/2008 - 10/26/2008 10/26/2008 - 11/02/2008 11/02/2008 - 11/09/2008 11/09/2008 - 11/16/2008 11/16/2008 - 11/23/2008 11/23/2008 - 11/30/2008 11/30/2008 - 12/07/2008 12/07/2008 - 12/14/2008 12/14/2008 - 12/21/2008 12/21/2008 - 12/28/2008 12/28/2008 - 01/04/2009 01/04/2009 - 01/11/2009 01/11/2009 - 01/18/2009 01/18/2009 - 01/25/2009 01/25/2009 - 02/01/2009 02/01/2009 - 02/08/2009 02/08/2009 - 02/15/2009 02/15/2009 - 02/22/2009 02/22/2009 - 03/01/2009 03/01/2009 - 03/08/2009 03/08/2009 - 03/15/2009 03/15/2009 - 03/22/2009 03/22/2009 - 03/29/2009 03/29/2009 - 04/05/2009 04/05/2009 - 04/12/2009 04/12/2009 - 04/19/2009 04/19/2009 - 04/26/2009 04/26/2009 - 05/03/2009 05/03/2009 - 05/10/2009 05/10/2009 - 05/17/2009 05/17/2009 - 05/24/2009 05/24/2009 - 05/31/2009 05/31/2009 - 06/07/2009 06/07/2009 - 06/14/2009 06/21/2009 - 06/28/2009 06/28/2009 - 07/05/2009 07/12/2009 - 07/19/2009 07/19/2009 - 07/26/2009 07/26/2009 - 08/02/2009 08/02/2009 - 08/09/2009 08/16/2009 - 08/23/2009 08/23/2009 - 08/30/2009 09/06/2009 - 09/13/2009 09/13/2009 - 09/20/2009 09/20/2009 - 09/27/2009 09/27/2009 - 10/04/2009 10/04/2009 - 10/11/2009 10/11/2009 - 10/18/2009 11/01/2009 - 11/08/2009 11/08/2009 - 11/15/2009 11/15/2009 - 11/22/2009 11/22/2009 - 11/29/2009 11/29/2009 - 12/06/2009 12/06/2009 - 12/13/2009 12/13/2009 - 12/20/2009 12/20/2009 - 12/27/2009 01/03/2010 - 01/10/2010 01/10/2010 - 01/17/2010 01/17/2010 - 01/24/2010 01/24/2010 - 01/31/2010 01/31/2010 - 02/07/2010 02/07/2010 - 02/14/2010 02/14/2010 - 02/21/2010 02/21/2010 - 02/28/2010 02/28/2010 - 03/07/2010 03/07/2010 - 03/14/2010 03/14/2010 - 03/21/2010 03/21/2010 - 03/28/2010 03/28/2010 - 04/04/2010 04/04/2010 - 04/11/2010 04/11/2010 - 04/18/2010 04/18/2010 - 04/25/2010 04/25/2010 - 05/02/2010 05/02/2010 - 05/09/2010 05/09/2010 - 05/16/2010 05/16/2010 - 05/23/2010 05/23/2010 - 05/30/2010 05/30/2010 - 06/06/2010 06/06/2010 - 06/13/2010 06/13/2010 - 06/20/2010 06/20/2010 - 06/27/2010 06/27/2010 - 07/04/2010 07/04/2010 - 07/11/2010 07/11/2010 - 07/18/2010 07/18/2010 - 07/25/2010 07/25/2010 - 08/01/2010 08/01/2010 - 08/08/2010 08/08/2010 - 08/15/2010 08/15/2010 - 08/22/2010 08/22/2010 - 08/29/2010 08/29/2010 - 09/05/2010 09/05/2010 - 09/12/2010 09/12/2010 - 09/19/2010 09/19/2010 - 09/26/2010 09/26/2010 - 10/03/2010 10/03/2010 - 10/10/2010 10/10/2010 - 10/17/2010 10/17/2010 - 10/24/2010 10/24/2010 - 10/31/2010 10/31/2010 - 11/07/2010 11/07/2010 - 11/14/2010 11/14/2010 - 11/21/2010 11/28/2010 - 12/05/2010 12/05/2010 - 12/12/2010 12/12/2010 - 12/19/2010 12/19/2010 - 12/26/2010 12/26/2010 - 01/02/2011 01/02/2011 - 01/09/2011 01/09/2011 - 01/16/2011 01/16/2011 - 01/23/2011 01/23/2011 - 01/30/2011 01/30/2011 - 02/06/2011 02/13/2011 - 02/20/2011 02/20/2011 - 02/27/2011 02/27/2011 - 03/06/2011 03/06/2011 - 03/13/2011 03/13/2011 - 03/20/2011 03/20/2011 - 03/27/2011 03/27/2011 - 04/03/2011 04/03/2011 - 04/10/2011 04/10/2011 - 04/17/2011 04/17/2011 - 04/24/2011 04/24/2011 - 05/01/2011 05/08/2011 - 05/15/2011 05/22/2011 - 05/29/2011 05/29/2011 - 06/05/2011 06/12/2011 - 06/19/2011 06/19/2011 - 06/26/2011 07/03/2011 - 07/10/2011 07/17/2011 - 07/24/2011 07/24/2011 - 07/31/2011 07/31/2011 - 08/07/2011 08/07/2011 - 08/14/2011 08/14/2011 - 08/21/2011 08/21/2011 - 08/28/2011 08/28/2011 - 09/04/2011 09/04/2011 - 09/11/2011 09/11/2011 - 09/18/2011 09/25/2011 - 10/02/2011 10/02/2011 - 10/09/2011 10/09/2011 - 10/16/2011 10/16/2011 - 10/23/2011 10/23/2011 - 10/30/2011 10/30/2011 - 11/06/2011 11/06/2011 - 11/13/2011 11/13/2011 - 11/20/2011 11/20/2011 - 11/27/2011 11/27/2011 - 12/04/2011 12/04/2011 - 12/11/2011 12/18/2011 - 12/25/2011 01/01/2012 - 01/08/2012 01/15/2012 - 01/22/2012 01/22/2012 - 01/29/2012 01/29/2012 - 02/05/2012 02/05/2012 - 02/12/2012 02/12/2012 - 02/19/2012 02/19/2012 - 02/26/2012 02/26/2012 - 03/04/2012 03/04/2012 - 03/11/2012 03/11/2012 - 03/18/2012 03/18/2012 - 03/25/2012 03/25/2012 - 04/01/2012 04/01/2012 - 04/08/2012 04/08/2012 - 04/15/2012 04/15/2012 - 04/22/2012 04/22/2012 - 04/29/2012 04/29/2012 - 05/06/2012 05/06/2012 - 05/13/2012 05/13/2012 - 05/20/2012 05/27/2012 - 06/03/2012 06/03/2012 - 06/10/2012 06/10/2012 - 06/17/2012 06/17/2012 - 06/24/2012 06/24/2012 - 07/01/2012 07/01/2012 - 07/08/2012 07/08/2012 - 07/15/2012 07/15/2012 - 07/22/2012 07/22/2012 - 07/29/2012 07/29/2012 - 08/05/2012 08/05/2012 - 08/12/2012 08/12/2012 - 08/19/2012 08/19/2012 - 08/26/2012 08/26/2012 - 09/02/2012 09/02/2012 - 09/09/2012 09/09/2012 - 09/16/2012 09/16/2012 - 09/23/2012 09/23/2012 - 09/30/2012 09/30/2012 - 10/07/2012 10/07/2012 - 10/14/2012 10/14/2012 - 10/21/2012 10/21/2012 - 10/28/2012 10/28/2012 - 11/04/2012 11/04/2012 - 11/11/2012 11/11/2012 - 11/18/2012 11/18/2012 - 11/25/2012 11/25/2012 - 12/02/2012 12/09/2012 - 12/16/2012 12/16/2012 - 12/23/2012 12/23/2012 - 12/30/2012 12/30/2012 - 01/06/2013 01/13/2013 - 01/20/2013 01/20/2013 - 01/27/2013 01/27/2013 - 02/03/2013 02/10/2013 - 02/17/2013 02/17/2013 - 02/24/2013 02/24/2013 - 03/03/2013 03/03/2013 - 03/10/2013 03/10/2013 - 03/17/2013 03/17/2013 - 03/24/2013 03/24/2013 - 03/31/2013 04/07/2013 - 04/14/2013 04/14/2013 - 04/21/2013 04/21/2013 - 04/28/2013 05/05/2013 - 05/12/2013 05/12/2013 - 05/19/2013 05/26/2013 - 06/02/2013 06/02/2013 - 06/09/2013 06/09/2013 - 06/16/2013 06/16/2013 - 06/23/2013 06/23/2013 - 06/30/2013 06/30/2013 - 07/07/2013 07/07/2013 - 07/14/2013 07/14/2013 - 07/21/2013 07/21/2013 - 07/28/2013 07/28/2013 - 08/04/2013 08/04/2013 - 08/11/2013 08/18/2013 - 08/25/2013 08/25/2013 - 09/01/2013 09/01/2013 - 09/08/2013 09/08/2013 - 09/15/2013 09/15/2013 - 09/22/2013 09/29/2013 - 10/06/2013 10/13/2013 - 10/20/2013 10/27/2013 - 11/03/2013 11/03/2013 - 11/10/2013 11/10/2013 - 11/17/2013 12/01/2013 - 12/08/2013 12/08/2013 - 12/15/2013 12/15/2013 - 12/22/2013 12/22/2013 - 12/29/2013 12/29/2013 - 01/05/2014 01/05/2014 - 01/12/2014 01/19/2014 - 01/26/2014 01/26/2014 - 02/02/2014 02/09/2014 - 02/16/2014 02/16/2014 - 02/23/2014 03/02/2014 - 03/09/2014 03/16/2014 - 03/23/2014 03/23/2014 - 03/30/2014 03/30/2014 - 04/06/2014 04/13/2014 - 04/20/2014 04/27/2014 - 05/04/2014 05/11/2014 - 05/18/2014 05/25/2014 - 06/01/2014 06/01/2014 - 06/08/2014 06/08/2014 - 06/15/2014 06/15/2014 - 06/22/2014 06/22/2014 - 06/29/2014 07/13/2014 - 07/20/2014 07/20/2014 - 07/27/2014 07/27/2014 - 08/03/2014 08/10/2014 - 08/17/2014 08/24/2014 - 08/31/2014 09/07/2014 - 09/14/2014 09/14/2014 - 09/21/2014 09/21/2014 - 09/28/2014 10/05/2014 - 10/12/2014 10/12/2014 - 10/19/2014 10/26/2014 - 11/02/2014 11/02/2014 - 11/09/2014 11/09/2014 - 11/16/2014 11/23/2014 - 11/30/2014 11/30/2014 - 12/07/2014 12/14/2014 - 12/21/2014 12/21/2014 - 12/28/2014 12/28/2014 - 01/04/2015 01/04/2015 - 01/11/2015 01/18/2015 - 01/25/2015 02/01/2015 - 02/08/2015 02/08/2015 - 02/15/2015 02/22/2015 - 03/01/2015 03/08/2015 - 03/15/2015 03/29/2015 - 04/05/2015 04/05/2015 - 04/12/2015 04/12/2015 - 04/19/2015 04/19/2015 - 04/26/2015 04/26/2015 - 05/03/2015 05/03/2015 - 05/10/2015 05/10/2015 - 05/17/2015 05/17/2015 - 05/24/2015 05/24/2015 - 05/31/2015 05/31/2015 - 06/07/2015 06/14/2015 - 06/21/2015 06/21/2015 - 06/28/2015 06/28/2015 - 07/05/2015 07/05/2015 - 07/12/2015 07/12/2015 - 07/19/2015 07/19/2015 - 07/26/2015 07/26/2015 - 08/02/2015 08/02/2015 - 08/09/2015 08/09/2015 - 08/16/2015 08/23/2015 - 08/30/2015 09/06/2015 - 09/13/2015 09/13/2015 - 09/20/2015 09/20/2015 - 09/27/2015 10/04/2015 - 10/11/2015 10/18/2015 - 10/25/2015 10/25/2015 - 11/01/2015 11/01/2015 - 11/08/2015 11/15/2015 - 11/22/2015 11/22/2015 - 11/29/2015 11/29/2015 - 12/06/2015 12/13/2015 - 12/20/2015 12/27/2015 - 01/03/2016 01/17/2016 - 01/24/2016 01/24/2016 - 01/31/2016 01/31/2016 - 02/07/2016 02/14/2016 - 02/21/2016 02/21/2016 - 02/28/2016 03/06/2016 - 03/13/2016 03/20/2016 - 03/27/2016 03/27/2016 - 04/03/2016 04/03/2016 - 04/10/2016 04/17/2016 - 04/24/2016 05/01/2016 - 05/08/2016 05/08/2016 - 05/15/2016 05/15/2016 - 05/22/2016 05/22/2016 - 05/29/2016 06/05/2016 - 06/12/2016 06/12/2016 - 06/19/2016 06/19/2016 - 06/26/2016 07/03/2016 - 07/10/2016 07/24/2016 - 07/31/2016 08/07/2016 - 08/14/2016 08/14/2016 - 08/21/2016 08/21/2016 - 08/28/2016 08/28/2016 - 09/04/2016 09/11/2016 - 09/18/2016 10/09/2016 - 10/16/2016 10/23/2016 - 10/30/2016 11/06/2016 - 11/13/2016 11/13/2016 - 11/20/2016 11/27/2016 - 12/04/2016 12/11/2016 - 12/18/2016 01/01/2017 - 01/08/2017 01/29/2017 - 02/05/2017 02/12/2017 - 02/19/2017 02/19/2017 - 02/26/2017 03/05/2017 - 03/12/2017 03/12/2017 - 03/19/2017 03/19/2017 - 03/26/2017 03/26/2017 - 04/02/2017 04/02/2017 - 04/09/2017 04/16/2017 - 04/23/2017 04/23/2017 - 04/30/2017 05/14/2017 - 05/21/2017 06/25/2017 - 07/02/2017 07/02/2017 - 07/09/2017 07/23/2017 - 07/30/2017 07/30/2017 - 08/06/2017 08/06/2017 - 08/13/2017 08/13/2017 - 08/20/2017 08/20/2017 - 08/27/2017 08/27/2017 - 09/03/2017 09/03/2017 - 09/10/2017 09/17/2017 - 09/24/2017 10/01/2017 - 10/08/2017 10/08/2017 - 10/15/2017 10/22/2017 - 10/29/2017 10/29/2017 - 11/05/2017 11/05/2017 - 11/12/2017 11/12/2017 - 11/19/2017 11/19/2017 - 11/26/2017 12/03/2017 - 12/10/2017 12/31/2017 - 01/07/2018 01/14/2018 - 01/21/2018 01/21/2018 - 01/28/2018 02/04/2018 - 02/11/2018 02/11/2018 - 02/18/2018 02/18/2018 - 02/25/2018 02/25/2018 - 03/04/2018 03/11/2018 - 03/18/2018 03/25/2018 - 04/01/2018 04/01/2018 - 04/08/2018 04/08/2018 - 04/15/2018 04/15/2018 - 04/22/2018 04/22/2018 - 04/29/2018 04/29/2018 - 05/06/2018 05/06/2018 - 05/13/2018 05/13/2018 - 05/20/2018 06/03/2018 - 06/10/2018 06/24/2018 - 07/01/2018 07/01/2018 - 07/08/2018 07/15/2018 - 07/22/2018 07/29/2018 - 08/05/2018 08/05/2018 - 08/12/2018 08/12/2018 - 08/19/2018 08/19/2018 - 08/26/2018 08/26/2018 - 09/02/2018 09/02/2018 - 09/09/2018 09/09/2018 - 09/16/2018 09/23/2018 - 09/30/2018 09/30/2018 - 10/07/2018 10/07/2018 - 10/14/2018 10/21/2018 - 10/28/2018 11/04/2018 - 11/11/2018 11/11/2018 - 11/18/2018 11/18/2018 - 11/25/2018 11/25/2018 - 12/02/2018 12/09/2018 - 12/16/2018 12/16/2018 - 12/23/2018 12/23/2018 - 12/30/2018 12/30/2018 - 01/06/2019 01/13/2019 - 01/20/2019 01/20/2019 - 01/27/2019 02/03/2019 - 02/10/2019 02/10/2019 - 02/17/2019 02/17/2019 - 02/24/2019 02/24/2019 - 03/03/2019 03/03/2019 - 03/10/2019 03/17/2019 - 03/24/2019 03/24/2019 - 03/31/2019 03/31/2019 - 04/07/2019 04/14/2019 - 04/21/2019 04/21/2019 - 04/28/2019 05/05/2019 - 05/12/2019 05/12/2019 - 05/19/2019 05/19/2019 - 05/26/2019 06/02/2019 - 06/09/2019 06/09/2019 - 06/16/2019 06/16/2019 - 06/23/2019 06/23/2019 - 06/30/2019 06/30/2019 - 07/07/2019 07/14/2019 - 07/21/2019 07/21/2019 - 07/28/2019 07/28/2019 - 08/04/2019 08/04/2019 - 08/11/2019 08/11/2019 - 08/18/2019 08/18/2019 - 08/25/2019 08/25/2019 - 09/01/2019 09/01/2019 - 09/08/2019 09/08/2019 - 09/15/2019 09/15/2019 - 09/22/2019 09/29/2019 - 10/06/2019 10/06/2019 - 10/13/2019 10/13/2019 - 10/20/2019 10/20/2019 - 10/27/2019 11/03/2019 - 11/10/2019 11/10/2019 - 11/17/2019 11/24/2019 - 12/01/2019 12/01/2019 - 12/08/2019 12/08/2019 - 12/15/2019 12/22/2019 - 12/29/2019 01/12/2020 - 01/19/2020 01/19/2020 - 01/26/2020 01/26/2020 - 02/02/2020 02/02/2020 - 02/09/2020 02/09/2020 - 02/16/2020 03/08/2020 - 03/15/2020 03/15/2020 - 03/22/2020 03/22/2020 - 03/29/2020 03/29/2020 - 04/05/2020 04/12/2020 - 04/19/2020 04/19/2020 - 04/26/2020 04/26/2020 - 05/03/2020 05/10/2020 - 05/17/2020 05/17/2020 - 05/24/2020 05/24/2020 - 05/31/2020 05/31/2020 - 06/07/2020 06/14/2020 - 06/21/2020 06/21/2020 - 06/28/2020 07/05/2020 - 07/12/2020 07/19/2020 - 07/26/2020 07/26/2020 - 08/02/2020 08/09/2020 - 08/16/2020 08/16/2020 - 08/23/2020 08/23/2020 - 08/30/2020 09/06/2020 - 09/13/2020 09/27/2020 - 10/04/2020 10/04/2020 - 10/11/2020 10/11/2020 - 10/18/2020 10/25/2020 - 11/01/2020 11/01/2020 - 11/08/2020 11/15/2020 - 11/22/2020 11/29/2020 - 12/06/2020 12/06/2020 - 12/13/2020 12/27/2020 - 01/03/2021 01/03/2021 - 01/10/2021 01/10/2021 - 01/17/2021 01/24/2021 - 01/31/2021 02/07/2021 - 02/14/2021 02/21/2021 - 02/28/2021 02/28/2021 - 03/07/2021 03/14/2021 - 03/21/2021 03/28/2021 - 04/04/2021 04/04/2021 - 04/11/2021 04/18/2021 - 04/25/2021 05/09/2021 - 05/16/2021 05/16/2021 - 05/23/2021 05/23/2021 - 05/30/2021 05/30/2021 - 06/06/2021 06/06/2021 - 06/13/2021 06/13/2021 - 06/20/2021 06/27/2021 - 07/04/2021 07/04/2021 - 07/11/2021 07/11/2021 - 07/18/2021 07/25/2021 - 08/01/2021 08/08/2021 - 08/15/2021 08/15/2021 - 08/22/2021 08/29/2021 - 09/05/2021 09/05/2021 - 09/12/2021 09/26/2021 - 10/03/2021 10/03/2021 - 10/10/2021 10/10/2021 - 10/17/2021 10/24/2021 - 10/31/2021 10/31/2021 - 11/07/2021 11/07/2021 - 11/14/2021 11/21/2021 - 11/28/2021 12/12/2021 - 12/19/2021 12/19/2021 - 12/26/2021 12/26/2021 - 01/02/2022 01/16/2022 - 01/23/2022 01/23/2022 - 01/30/2022 02/06/2022 - 02/13/2022 02/13/2022 - 02/20/2022 02/20/2022 - 02/27/2022 03/06/2022 - 03/13/2022 03/13/2022 - 03/20/2022 03/27/2022 - 04/03/2022 04/03/2022 - 04/10/2022 04/17/2022 - 04/24/2022 05/01/2022 - 05/08/2022 05/08/2022 - 05/15/2022 05/15/2022 - 05/22/2022 05/22/2022 - 05/29/2022 05/29/2022 - 06/05/2022 06/05/2022 - 06/12/2022 06/12/2022 - 06/19/2022 06/19/2022 - 06/26/2022 06/26/2022 - 07/03/2022 07/03/2022 - 07/10/2022 07/10/2022 - 07/17/2022 07/24/2022 - 07/31/2022 08/07/2022 - 08/14/2022 08/14/2022 - 08/21/2022 08/21/2022 - 08/28/2022 09/04/2022 - 09/11/2022 09/18/2022 - 09/25/2022 10/09/2022 - 10/16/2022 10/16/2022 - 10/23/2022 10/30/2022 - 11/06/2022 11/06/2022 - 11/13/2022 11/27/2022 - 12/04/2022 12/25/2022 - 01/01/2023 01/15/2023 - 01/22/2023 01/22/2023 - 01/29/2023 01/29/2023 - 02/05/2023 02/19/2023 - 02/26/2023 03/12/2023 - 03/19/2023 03/19/2023 - 03/26/2023 04/02/2023 - 04/09/2023 04/23/2023 - 04/30/2023 04/30/2023 - 05/07/2023 05/21/2023 - 05/28/2023 06/04/2023 - 06/11/2023 07/02/2023 - 07/09/2023 07/30/2023 - 08/06/2023 08/13/2023 - 08/20/2023 08/20/2023 - 08/27/2023 08/27/2023 - 09/03/2023 09/03/2023 - 09/10/2023 09/10/2023 - 09/17/2023 09/17/2023 - 09/24/2023